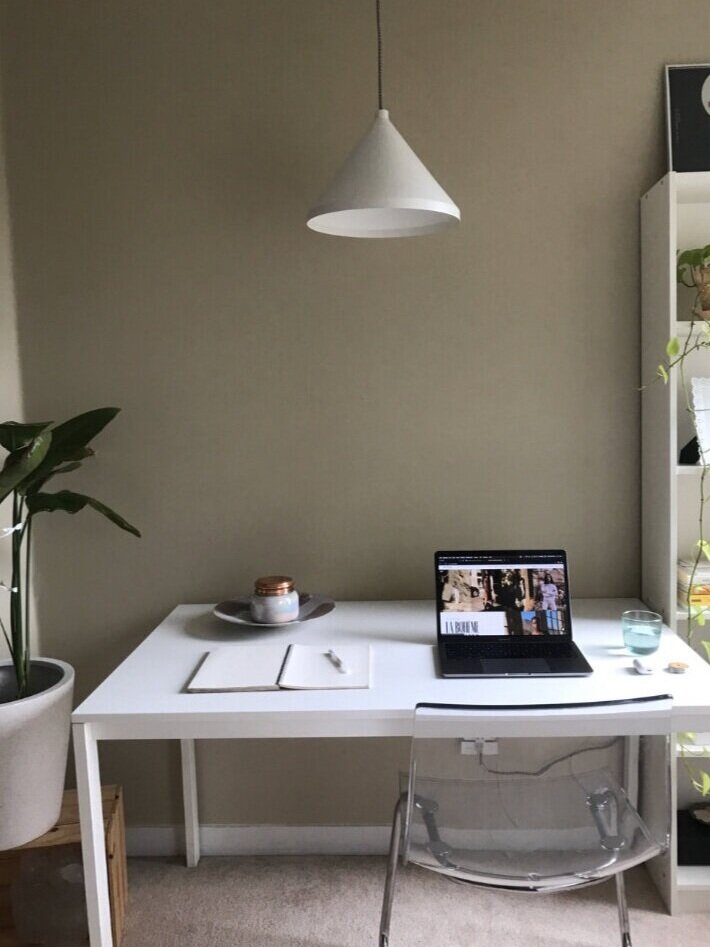 Day 01 — Last minute desk setup in my apartment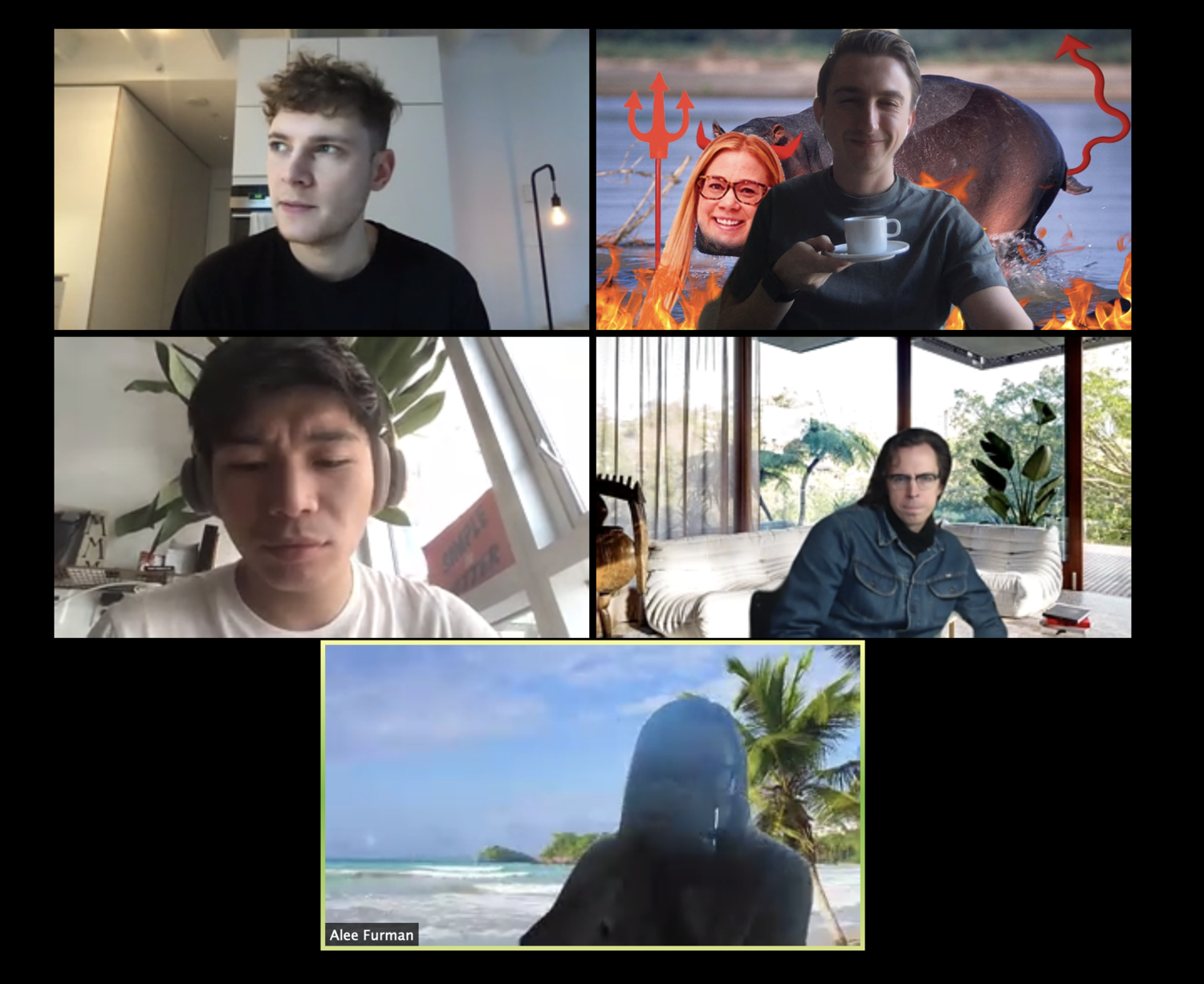 Day 01 — First digital Zoom meeting with my design team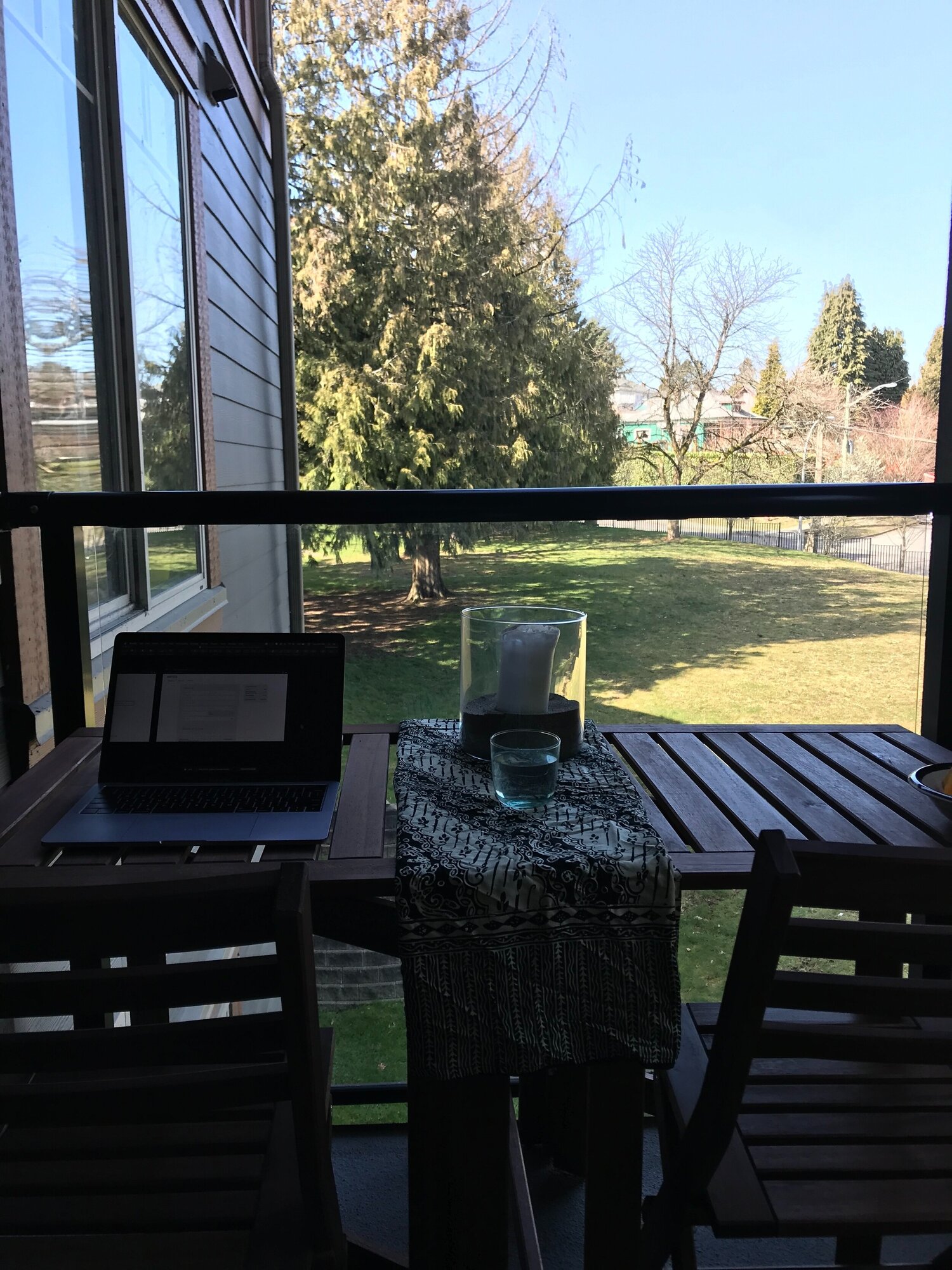 03.17 — Warm enough to work outside 🌞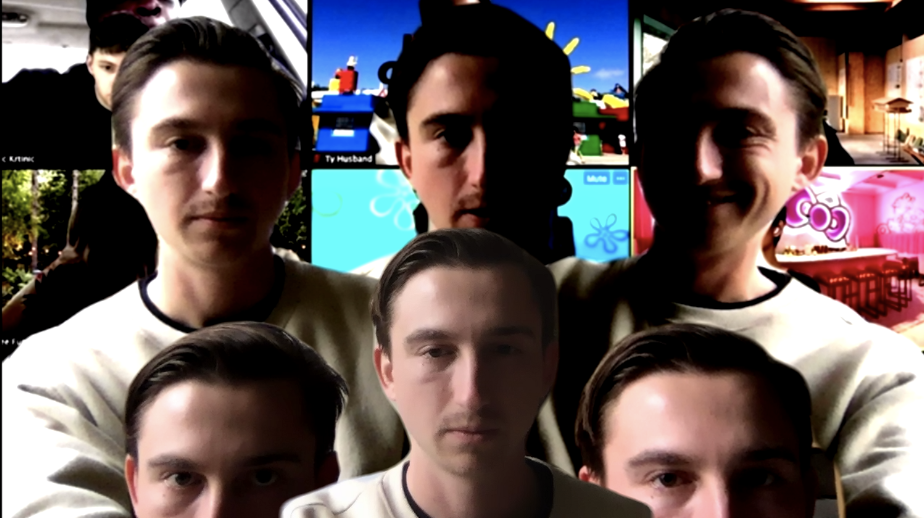 03.26 — Still figuring out how Zoom works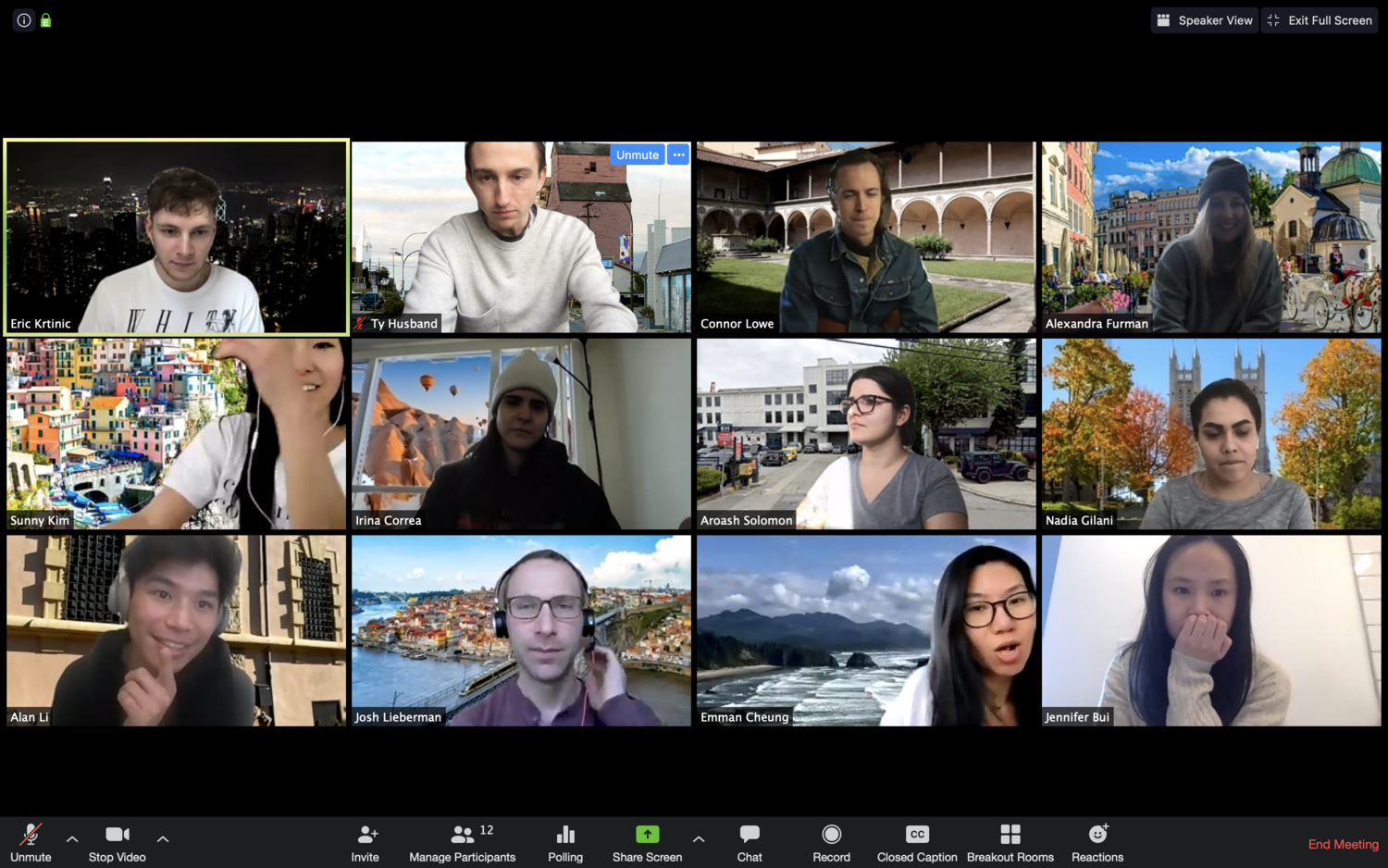 03.19 — First (and maybe last) digital happy hour. Zoom is tiring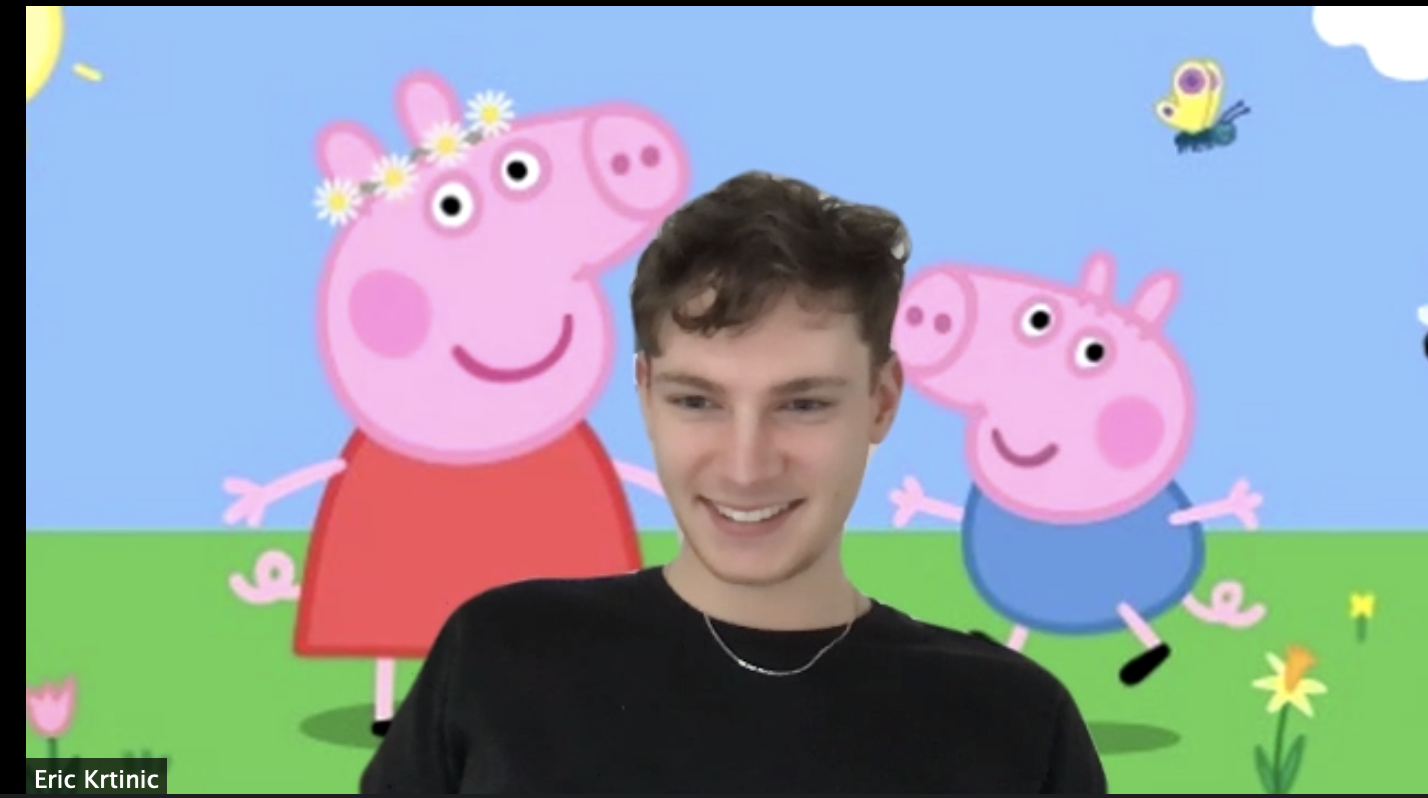 03.20 — Nice Background!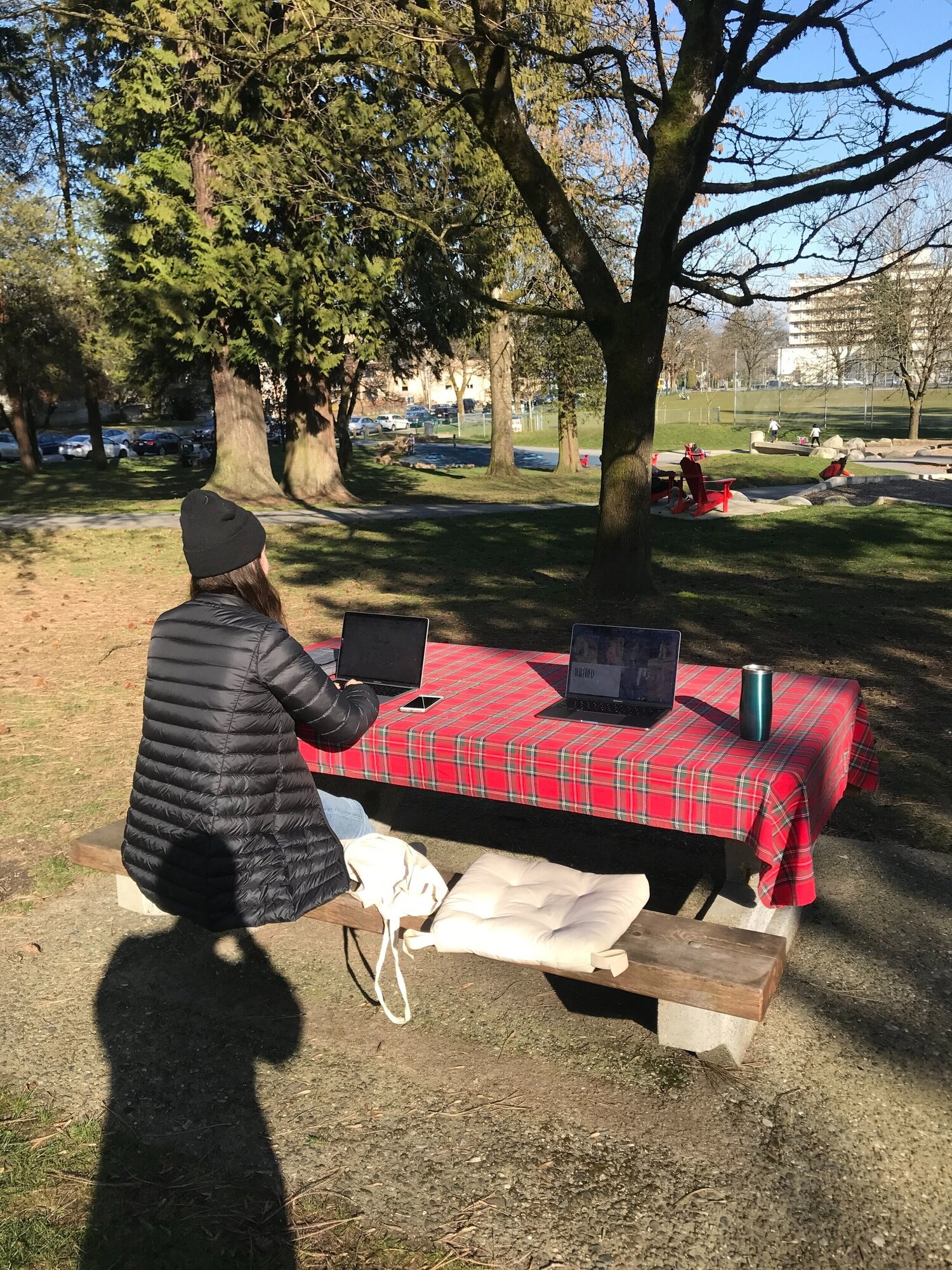 03.18 — Working from a nearby park with my partner. I brought a seat cushion 😊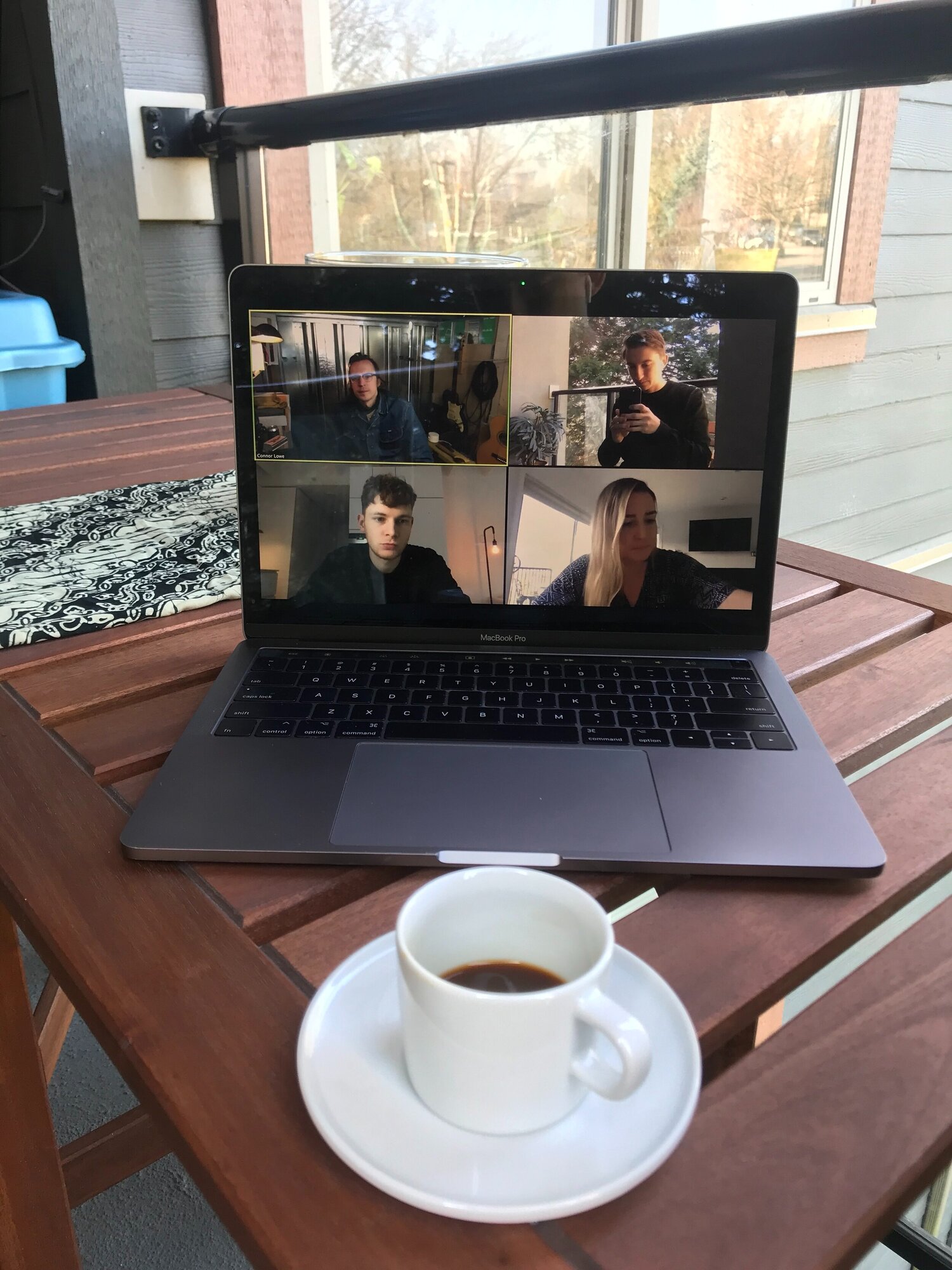 03.20 — I was missing my office coffee, so I got a new espresso maker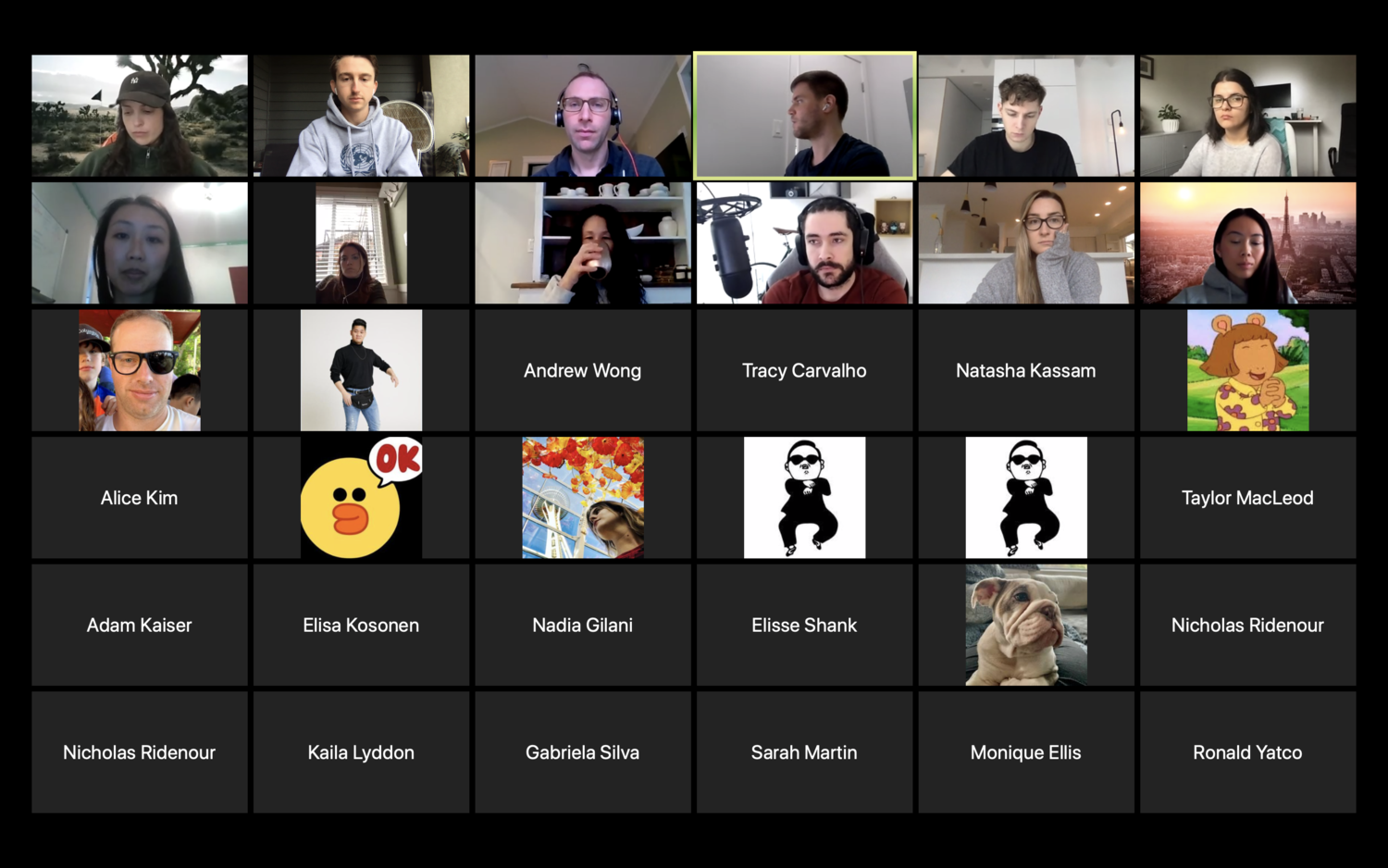 03.24 — Achieved the perfect 6x6 Zoom grid during a team meeting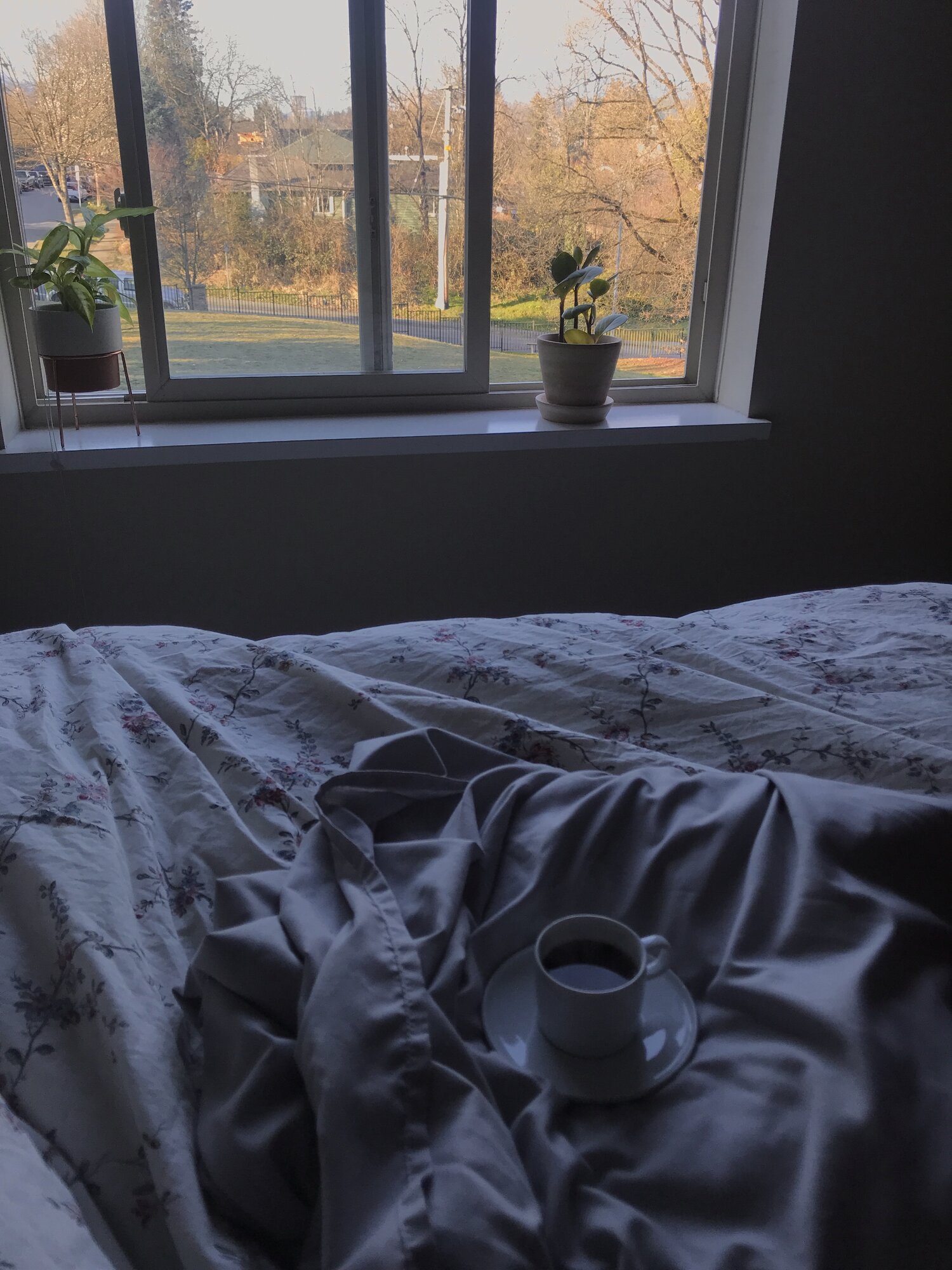 03.26 — Work from bed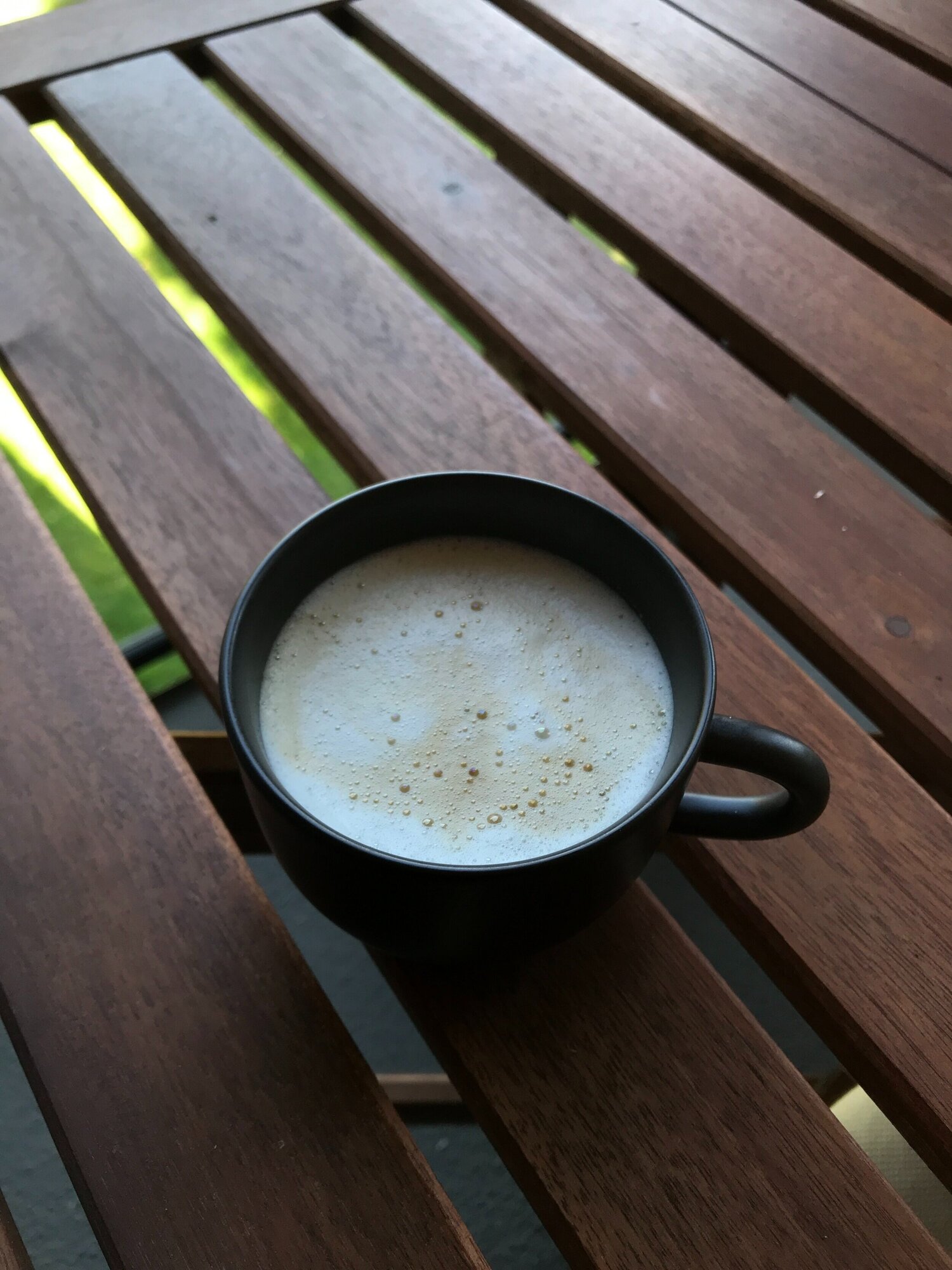 04.16 — Figured out how to make oat milk lattes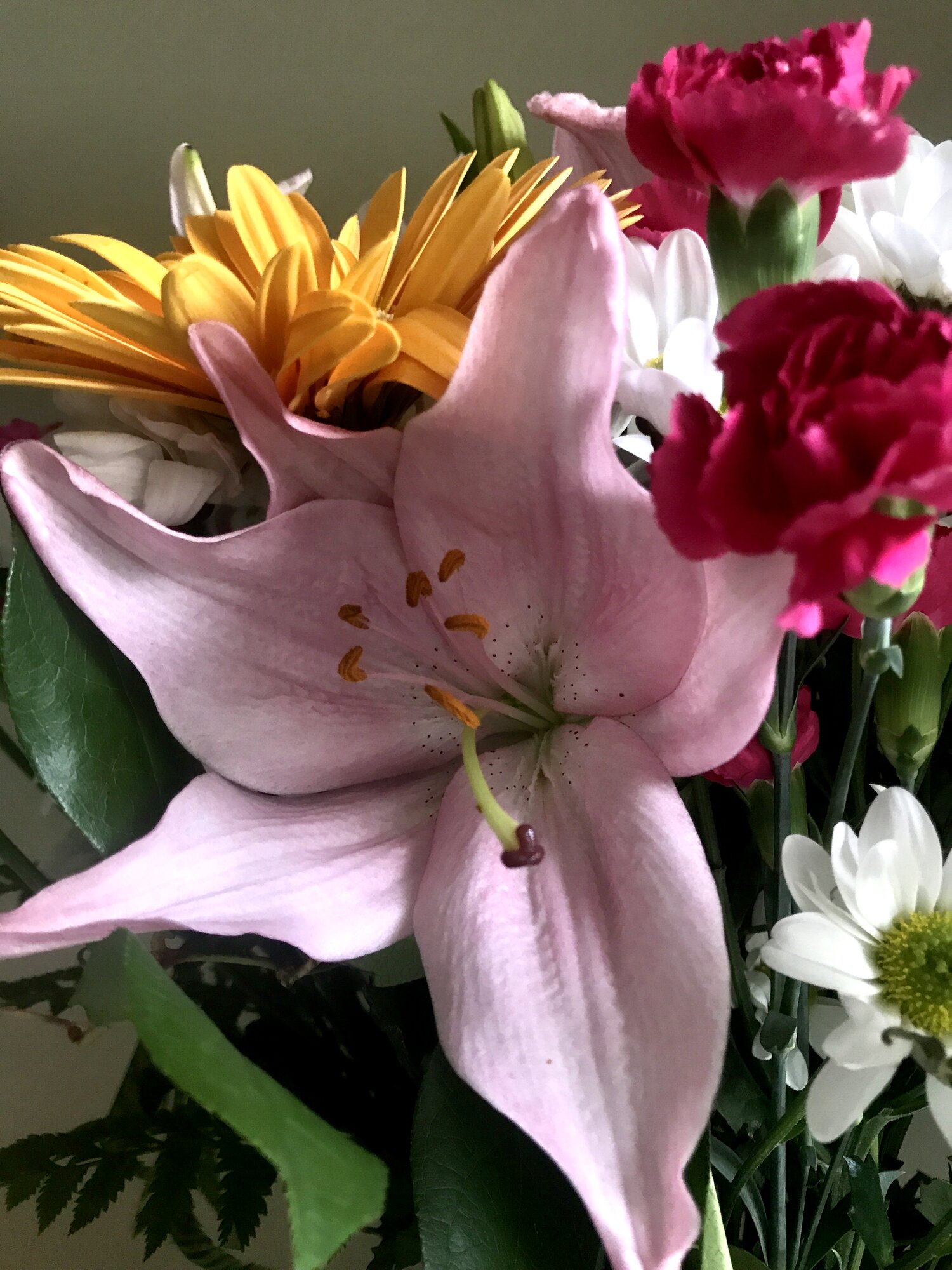 04.27 — Sharing a desk with these beauties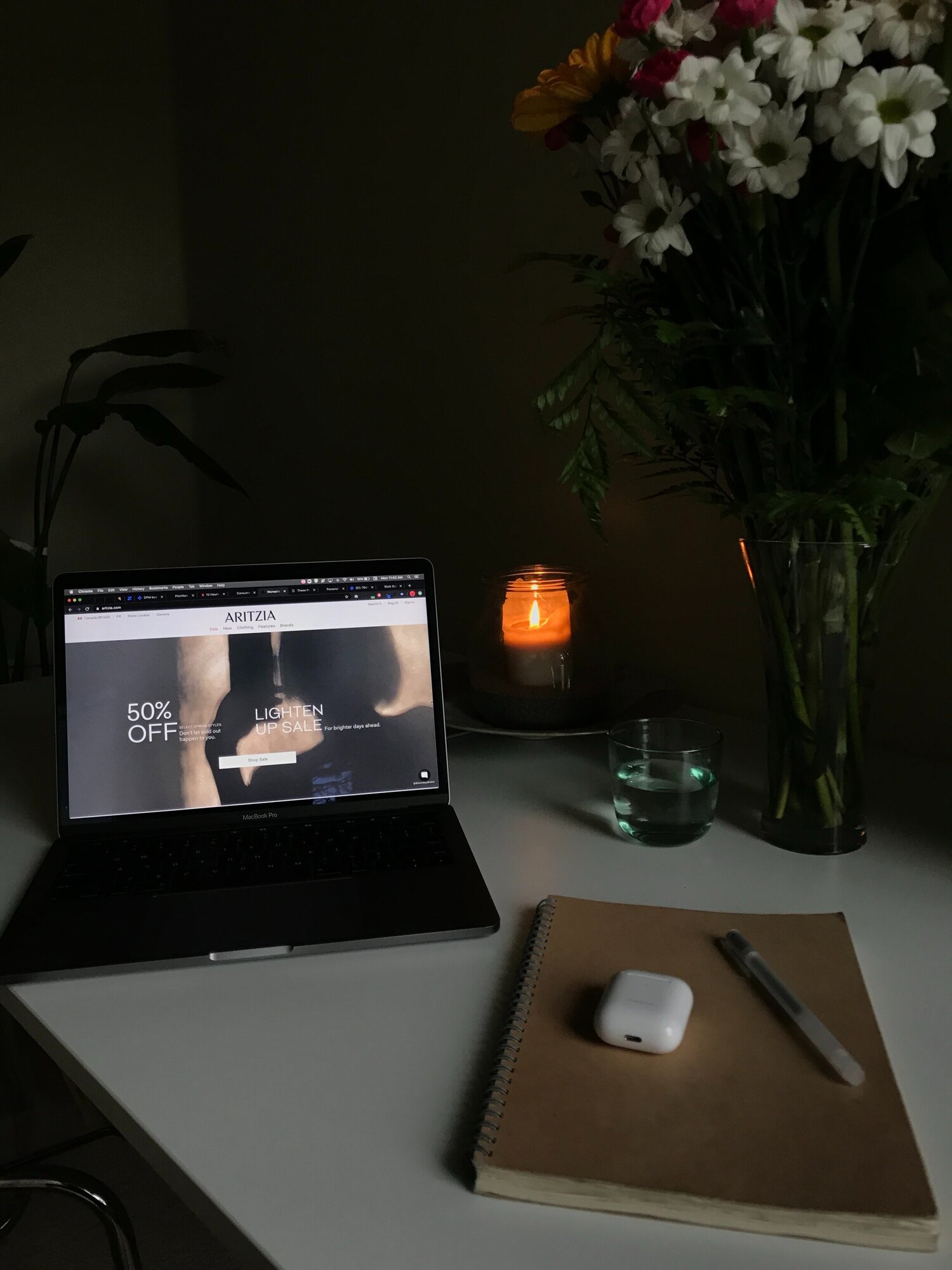 04.27 — WFH vibe is flowers & candles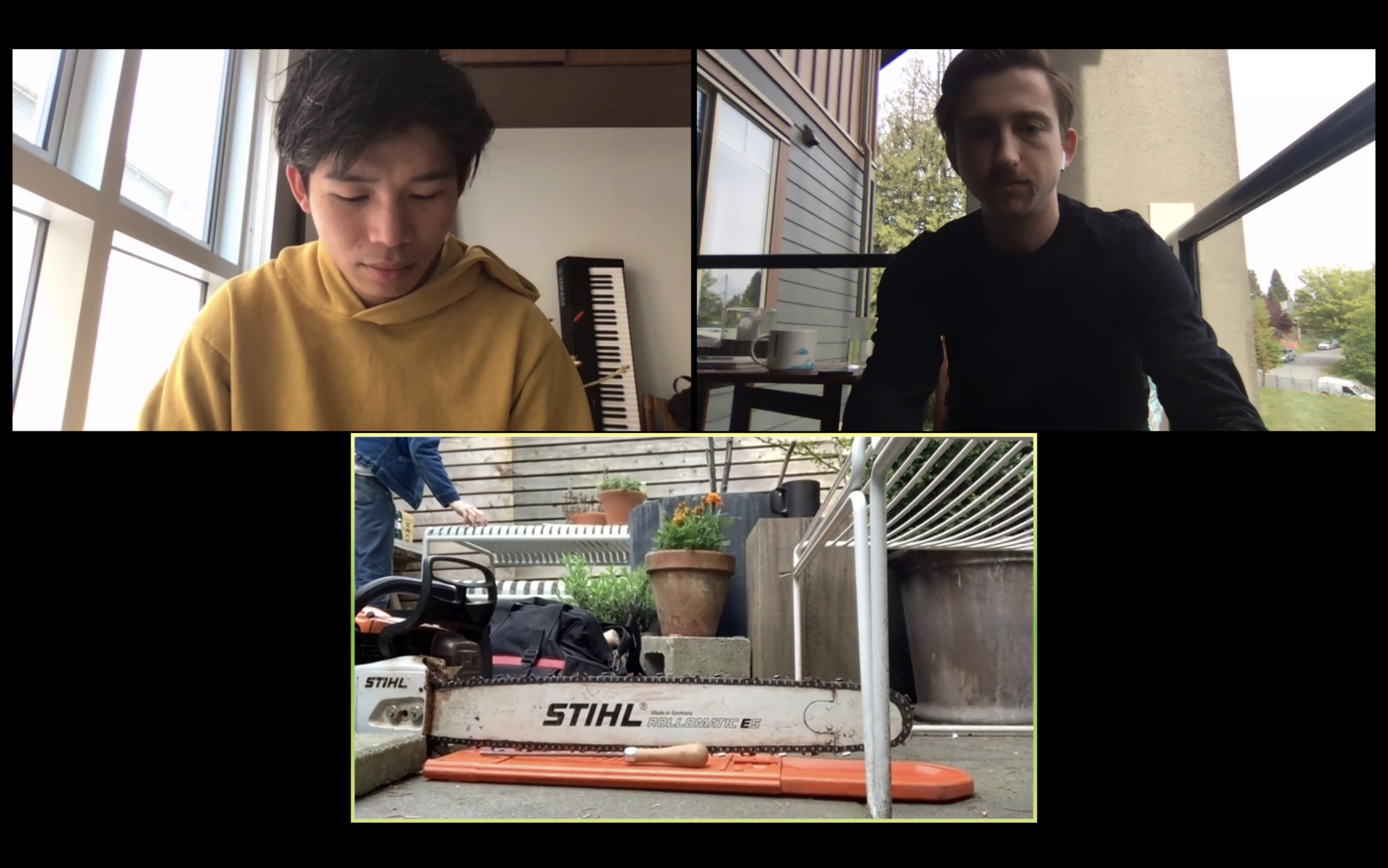 04.24 — First interview with a chainsaw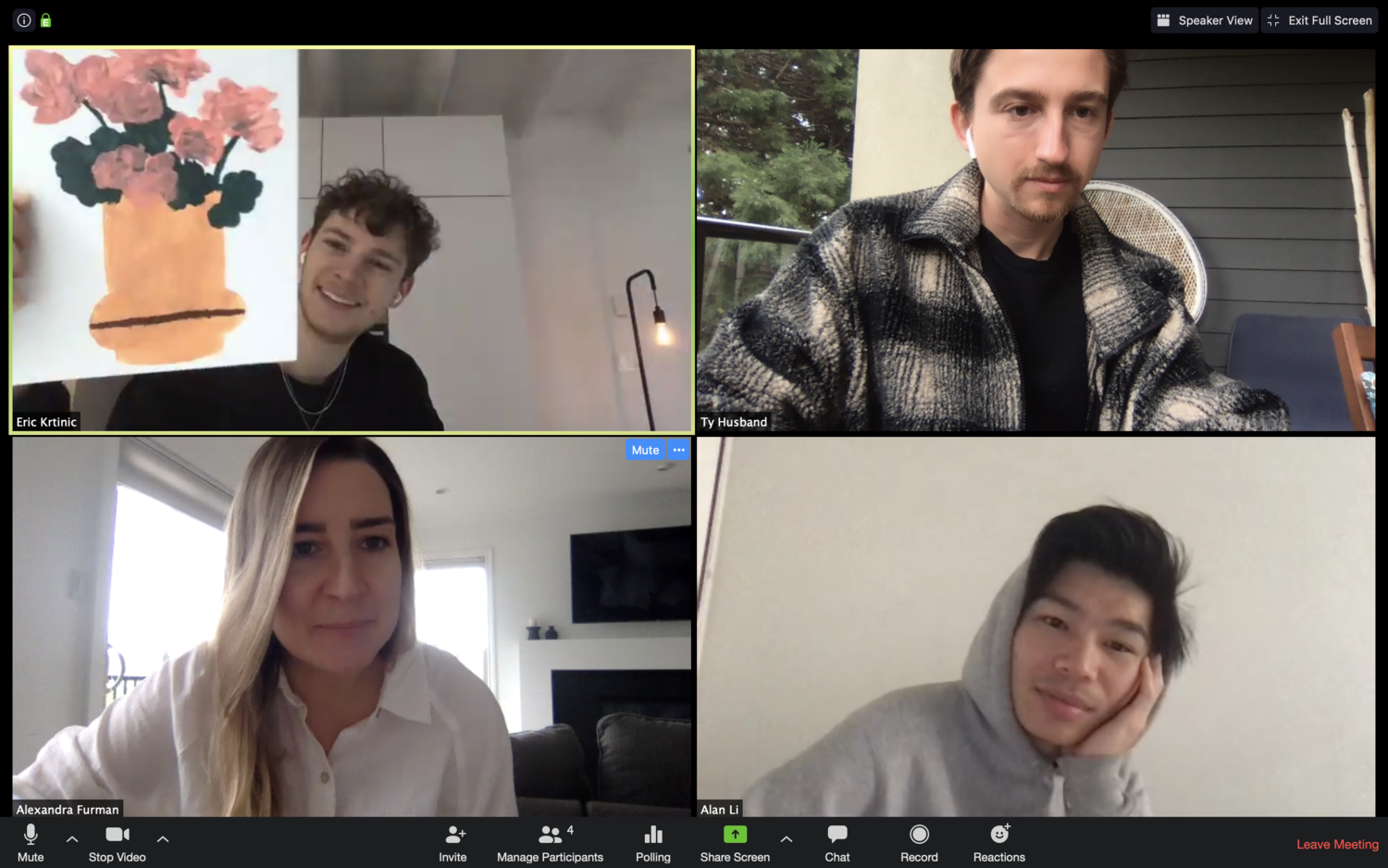 04.29 — Sharing quarantine hobbies such as painting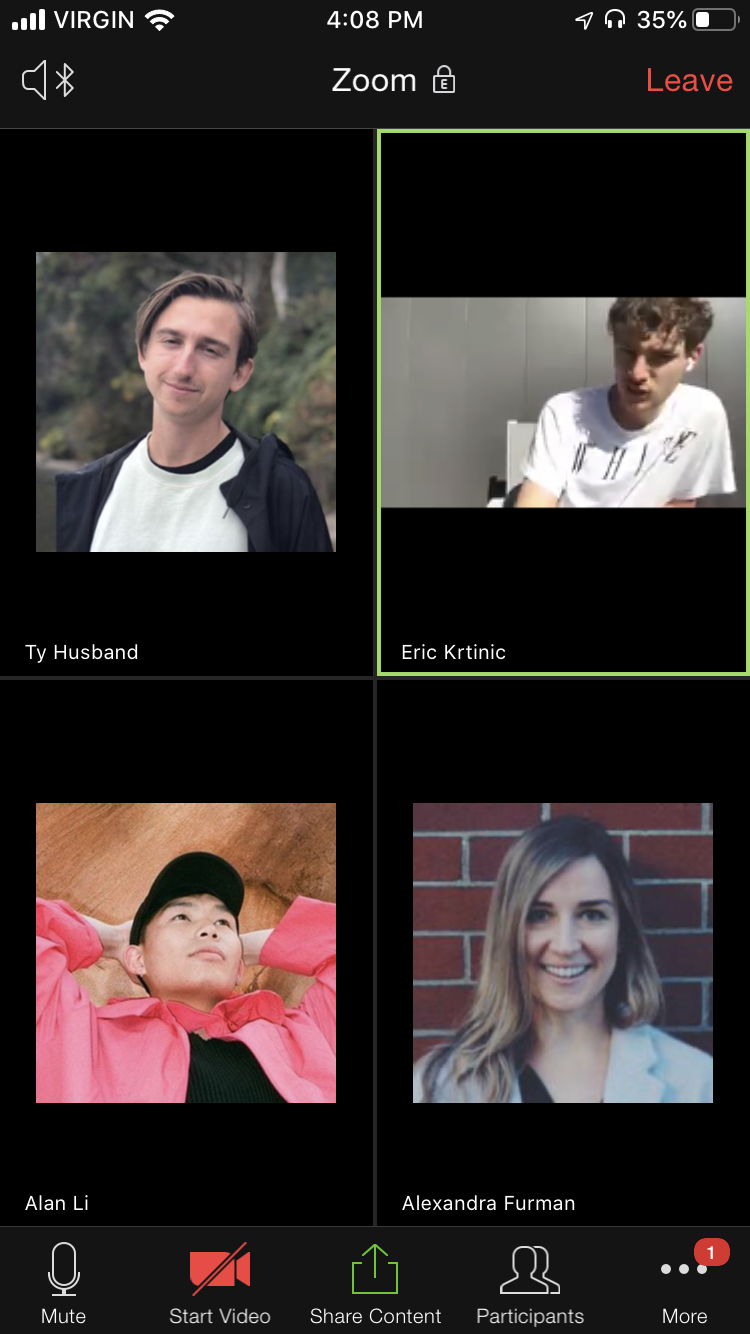 05.07 — First meeting via phone, taken from a park.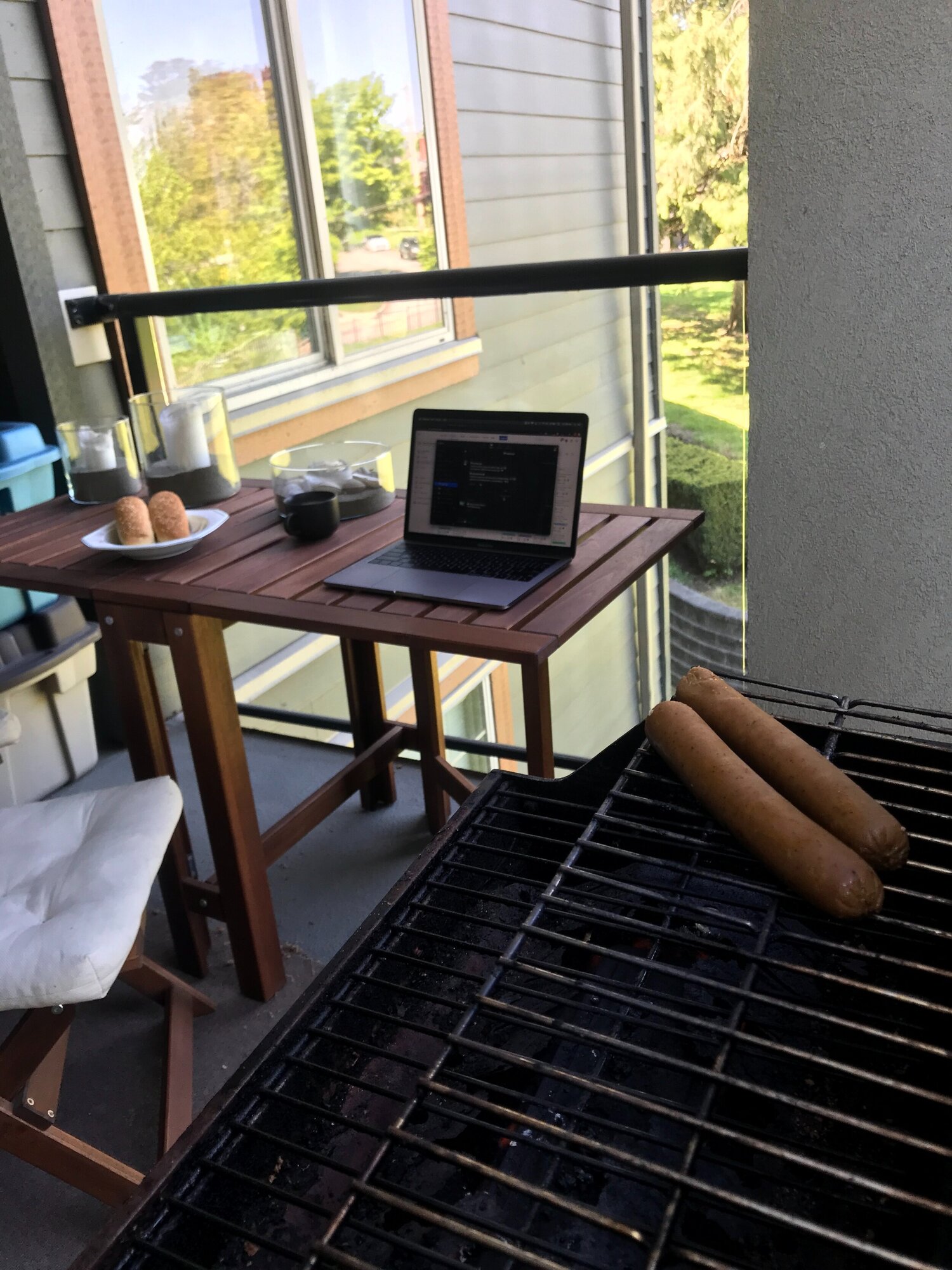 05.08 — Multi-tasking looks like this. BBQ-ing dogs and QA-ing Jira tickets.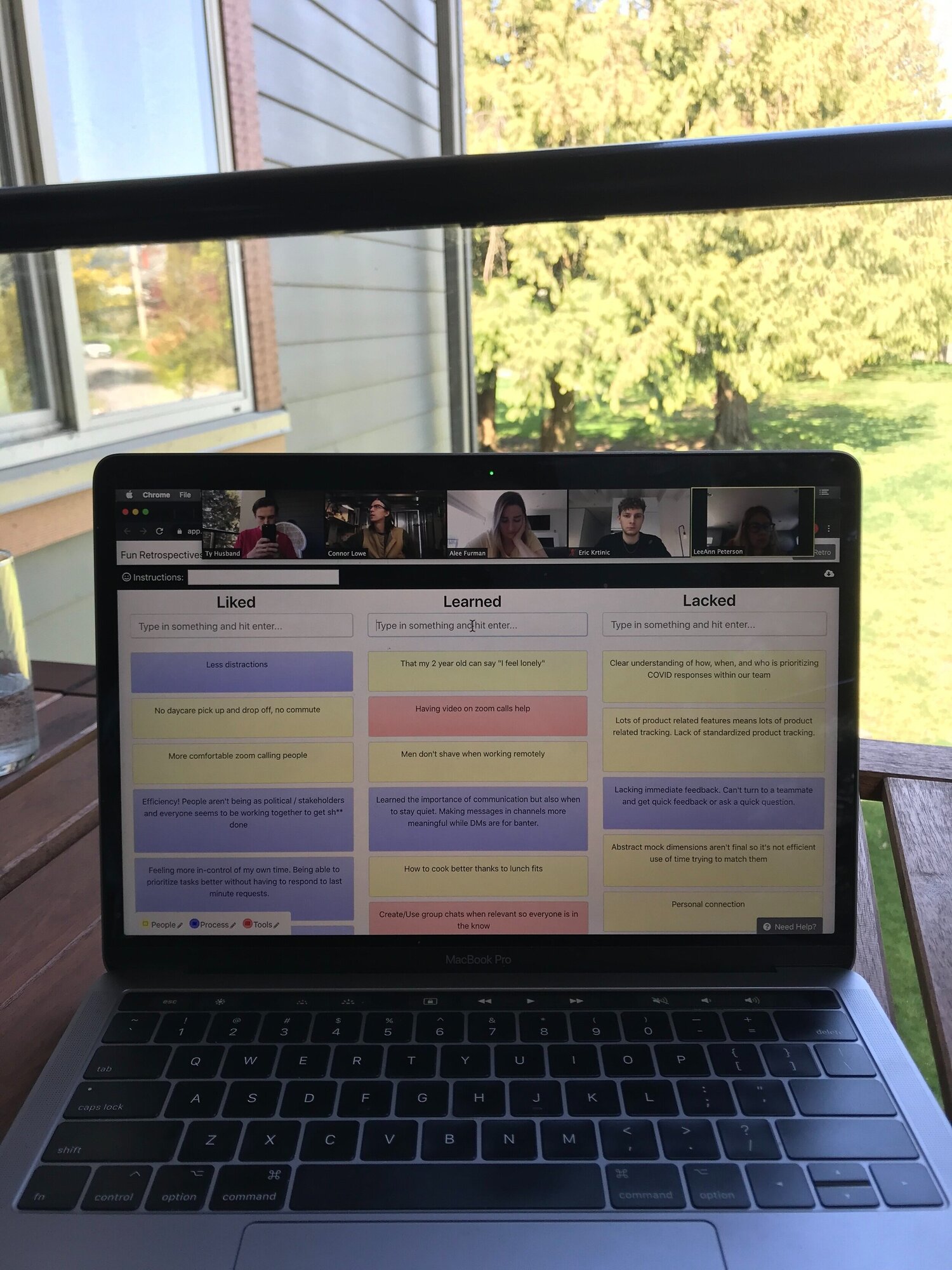 04.16 — First retrospective from my patio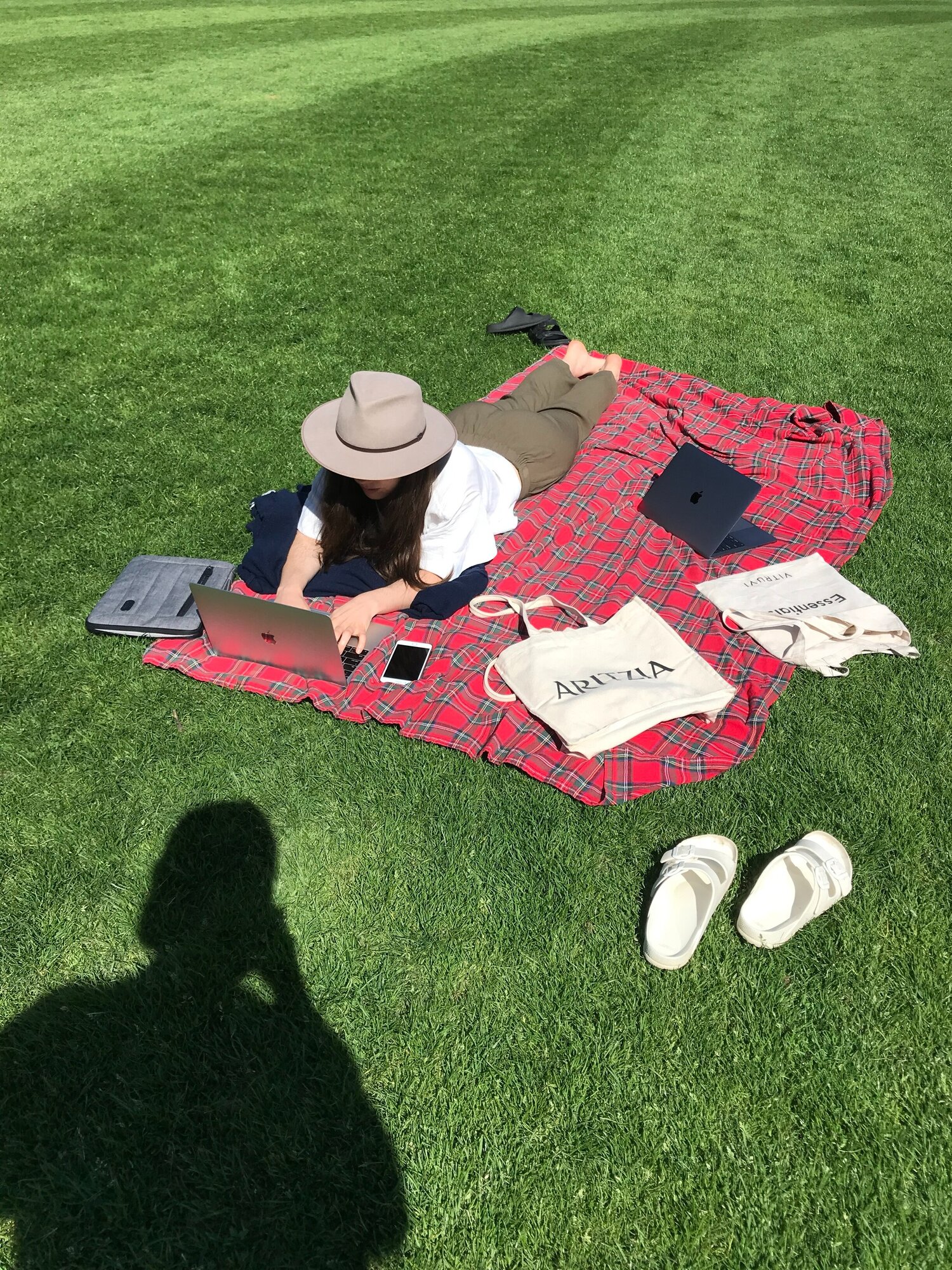 05.15 — New office with more natural light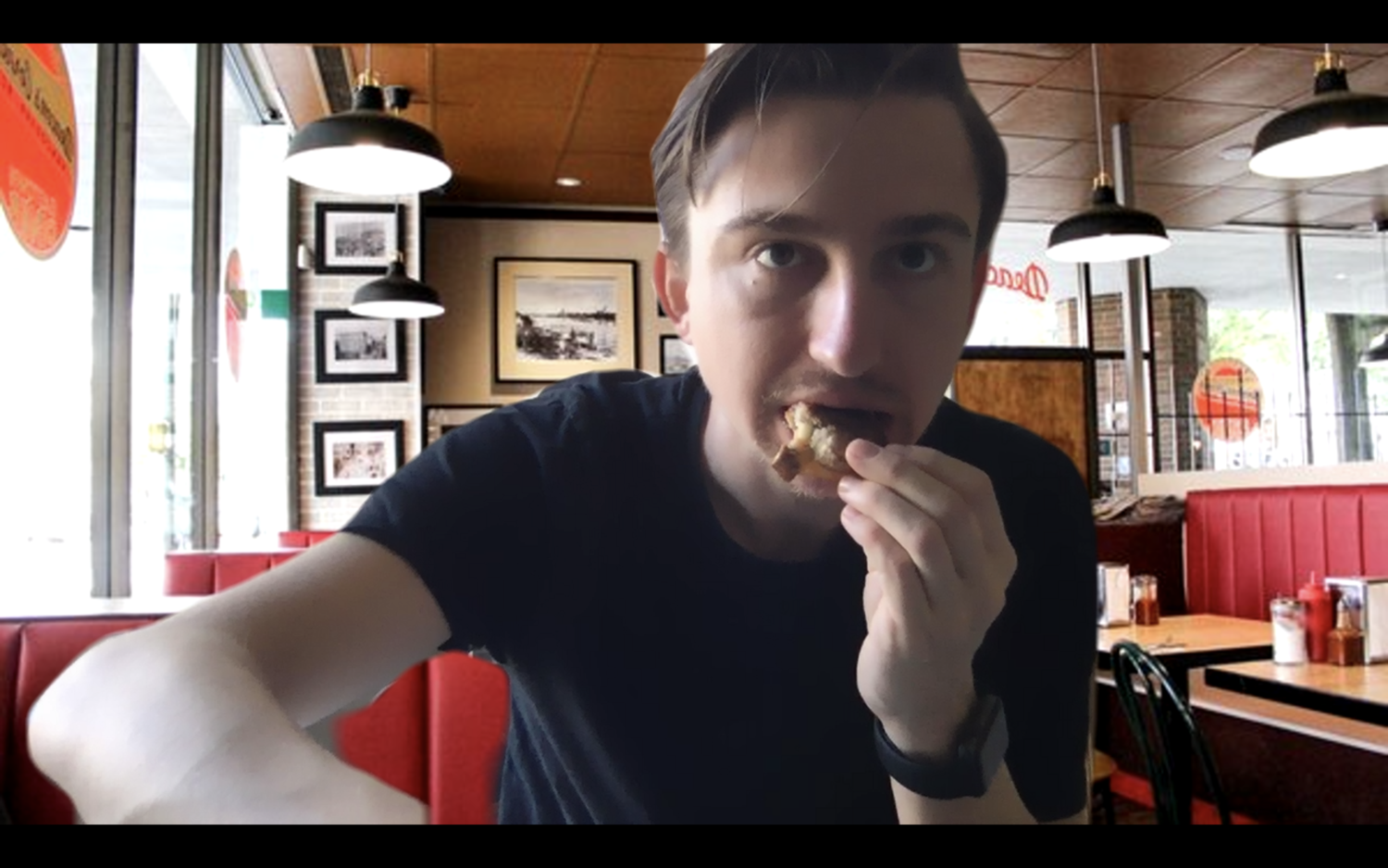 04.03 — We used to do team lunch breaks at Deacon's Diner, but now I just pretend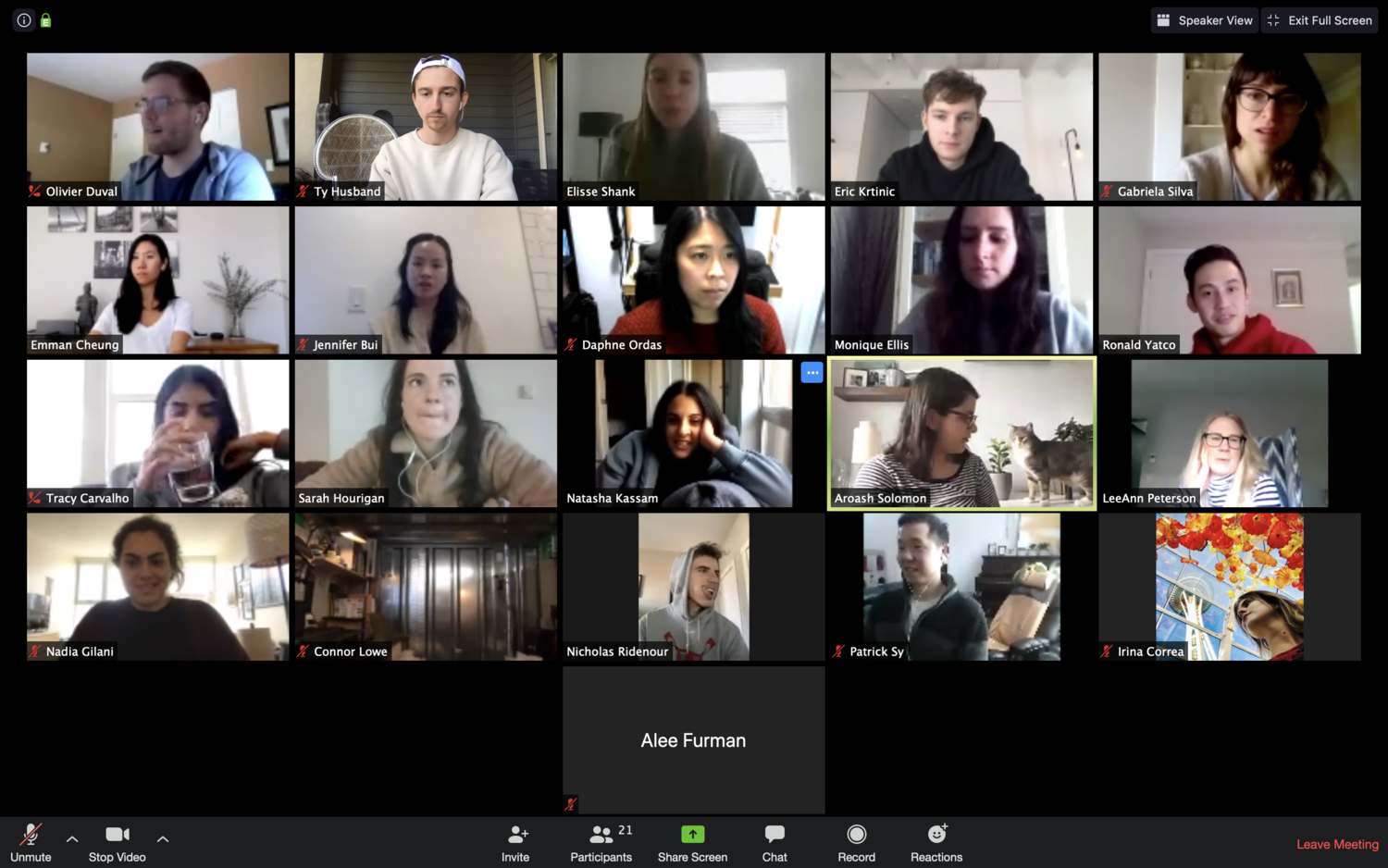 04.08 — Gang gang has aggregated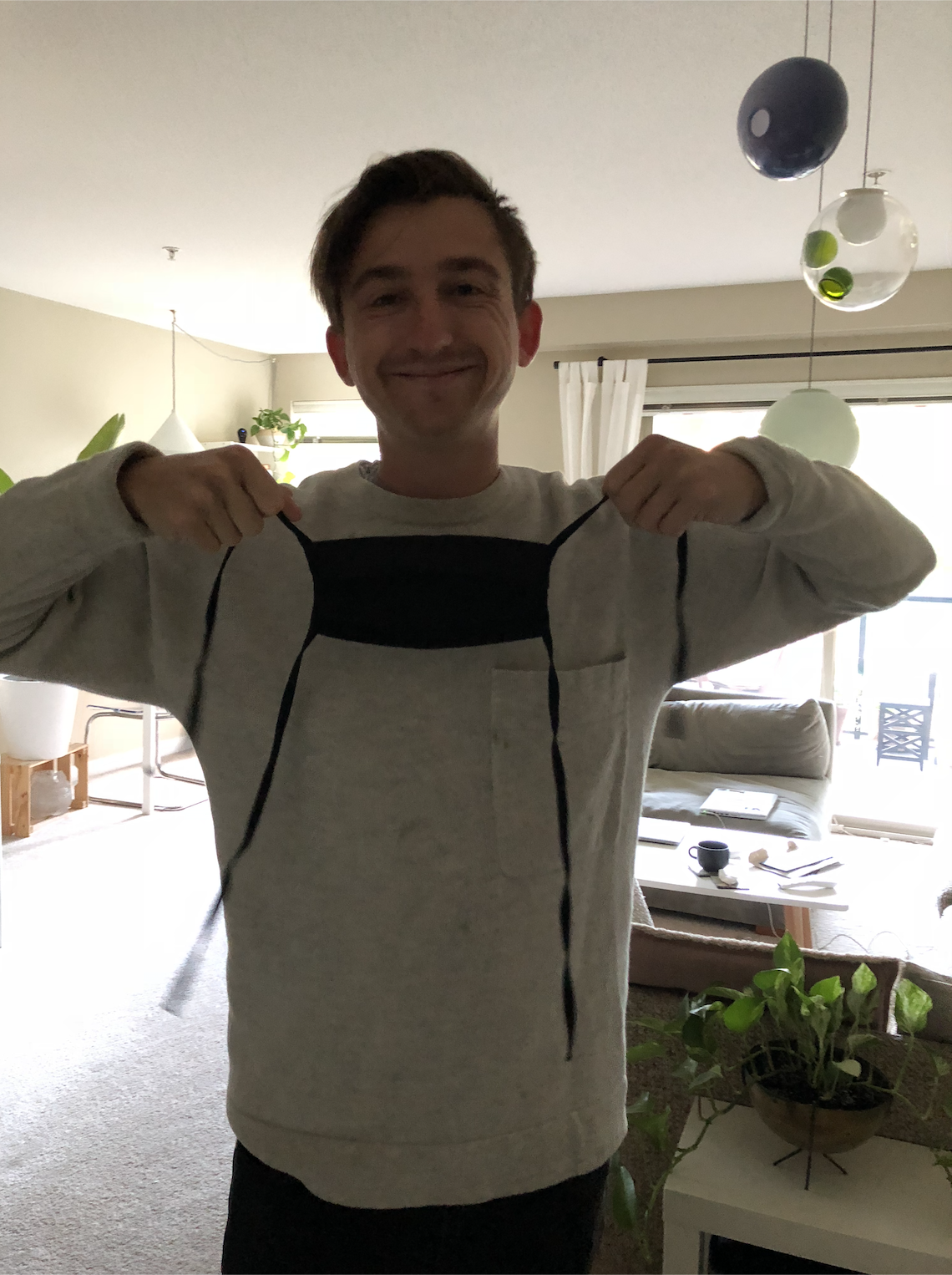 04.30 — Copped my first face mask. Reformation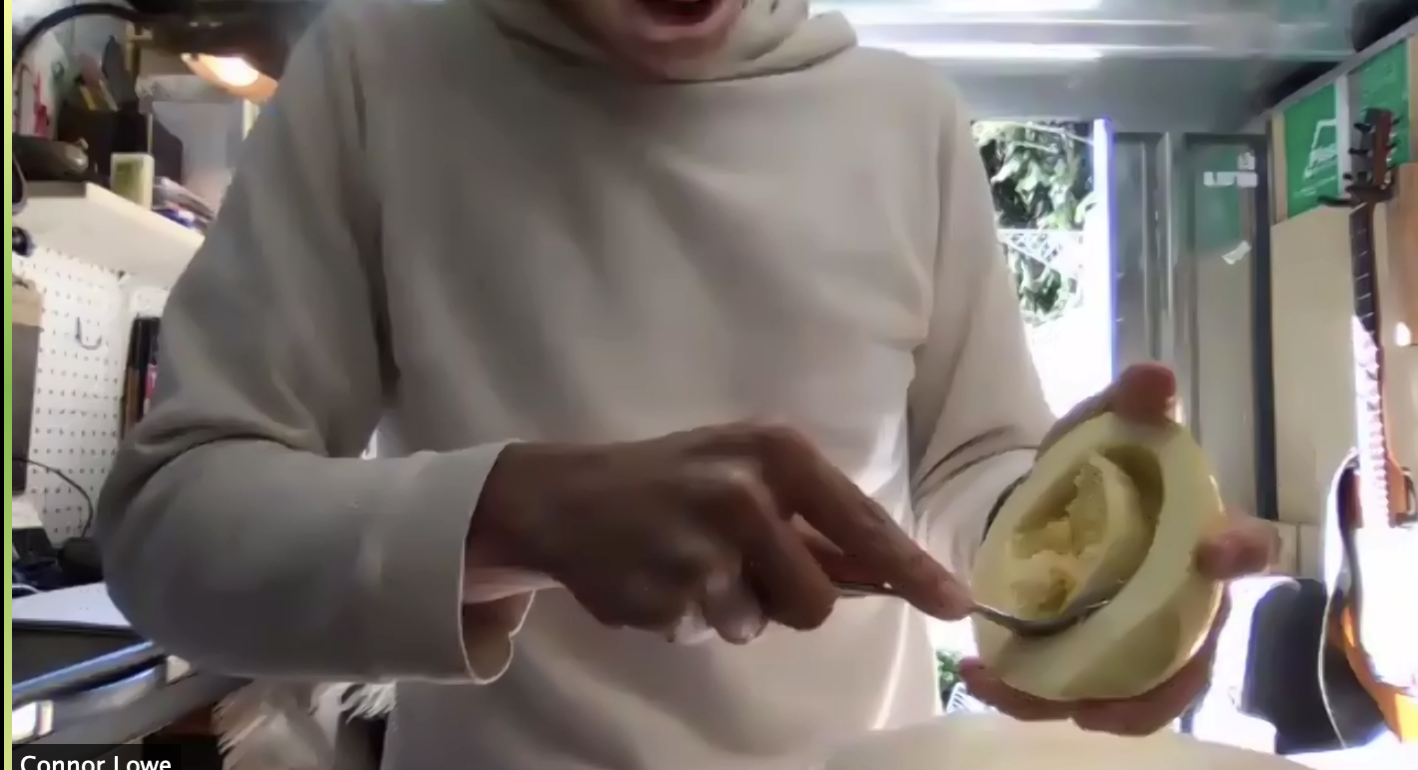 04.23 — Caught on camera cutting a cantaloupe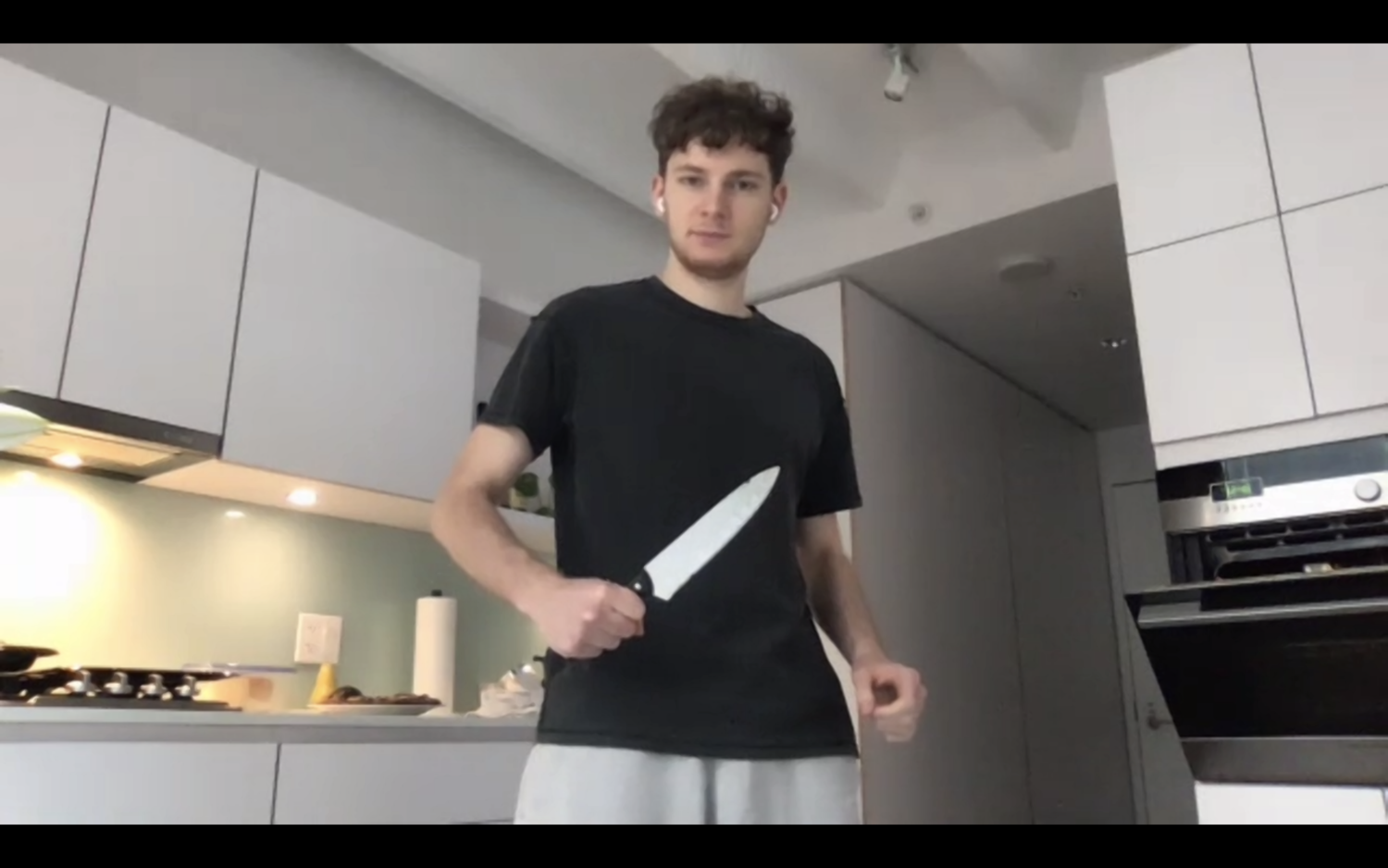 04.17 — Caught on camera chopping heirloom tomatoes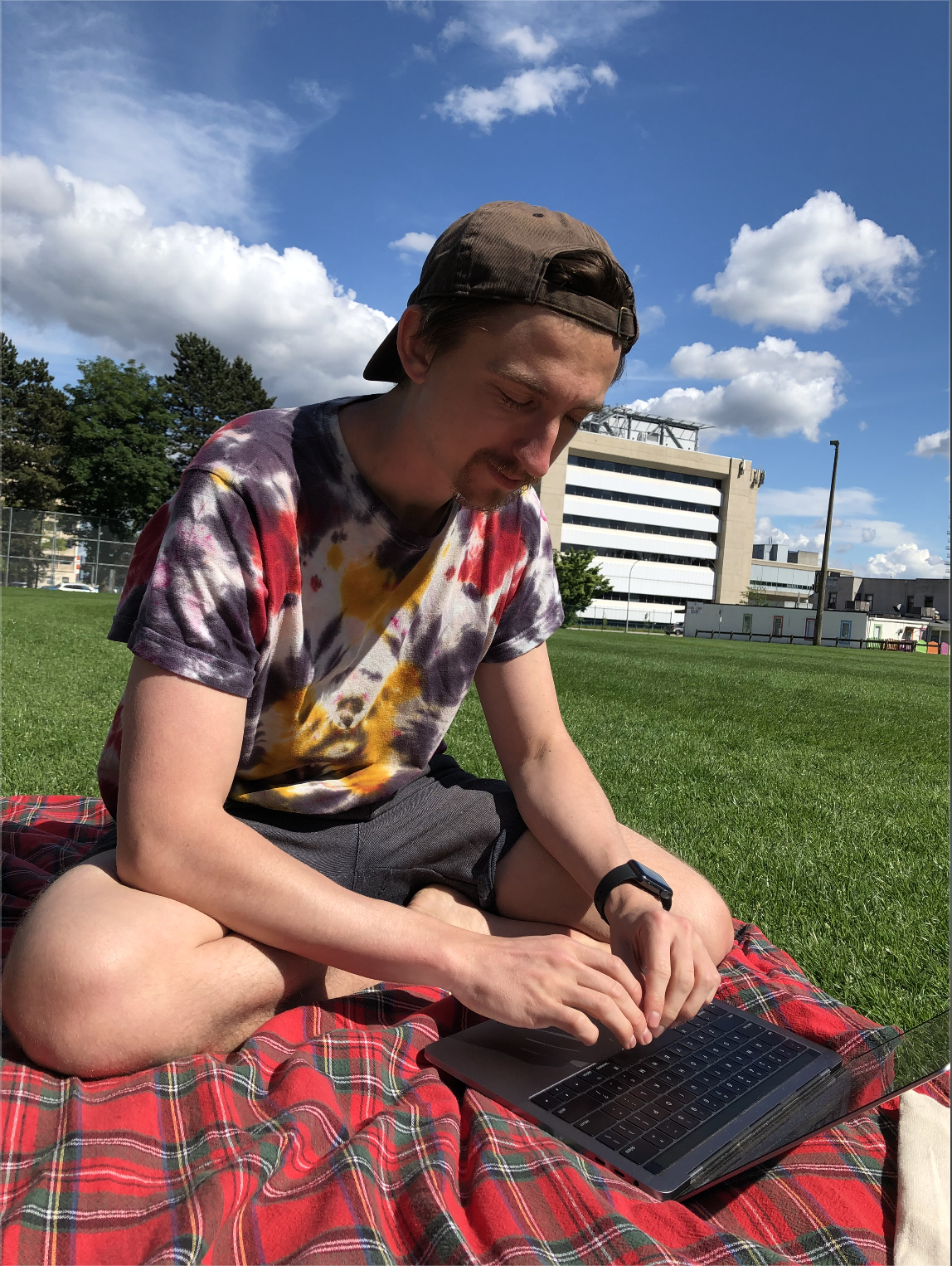 05.15 — You can't see my screen, but I'm working on my tan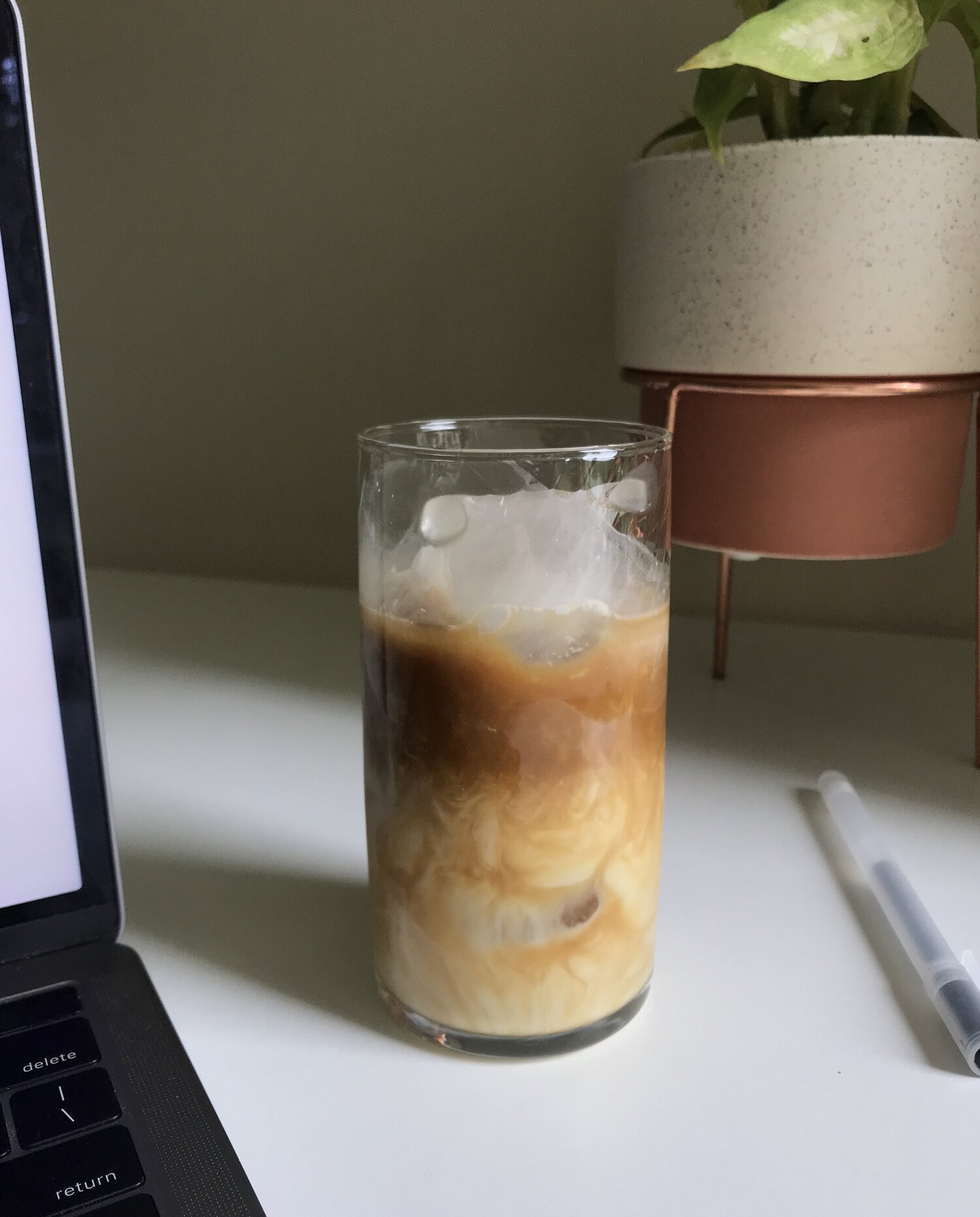 05.22 — Finally warm enough to drink iced lattes. I replicated my in-office recipe perfectly.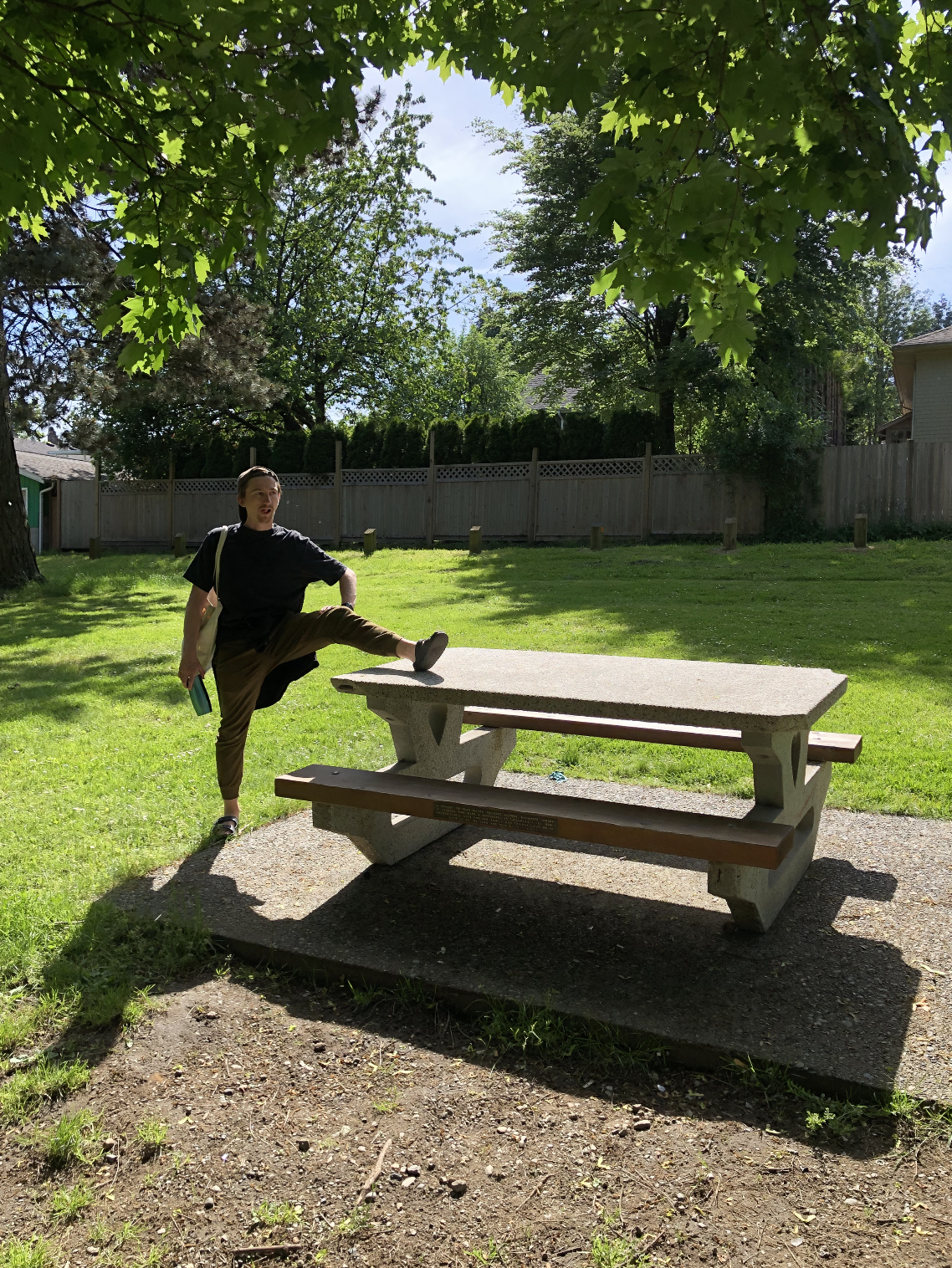 05.27 — Claiming this desk for the day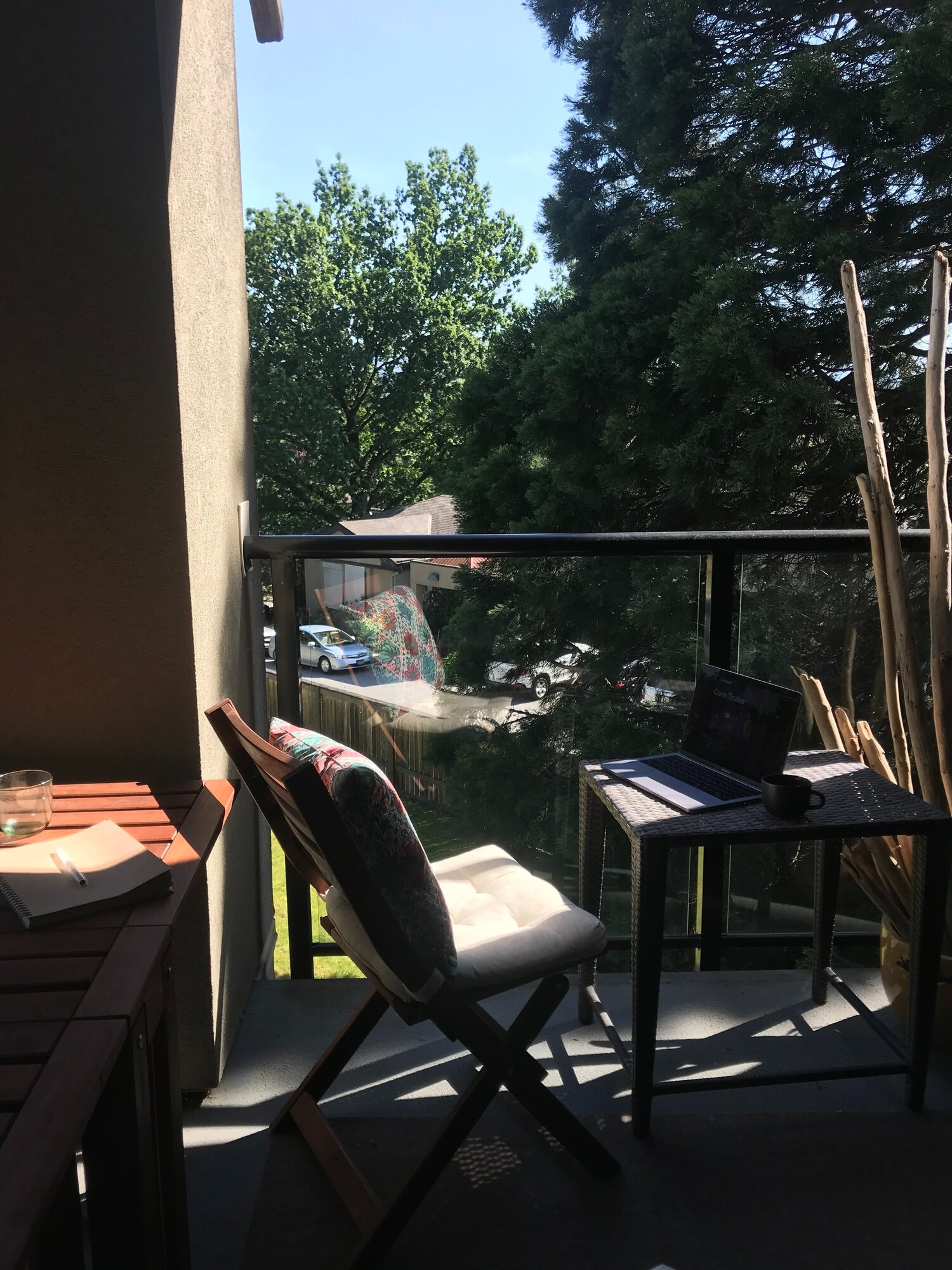 05.27 — Direct sunlight finally hits my patio, so I rearranged things for my morning meetings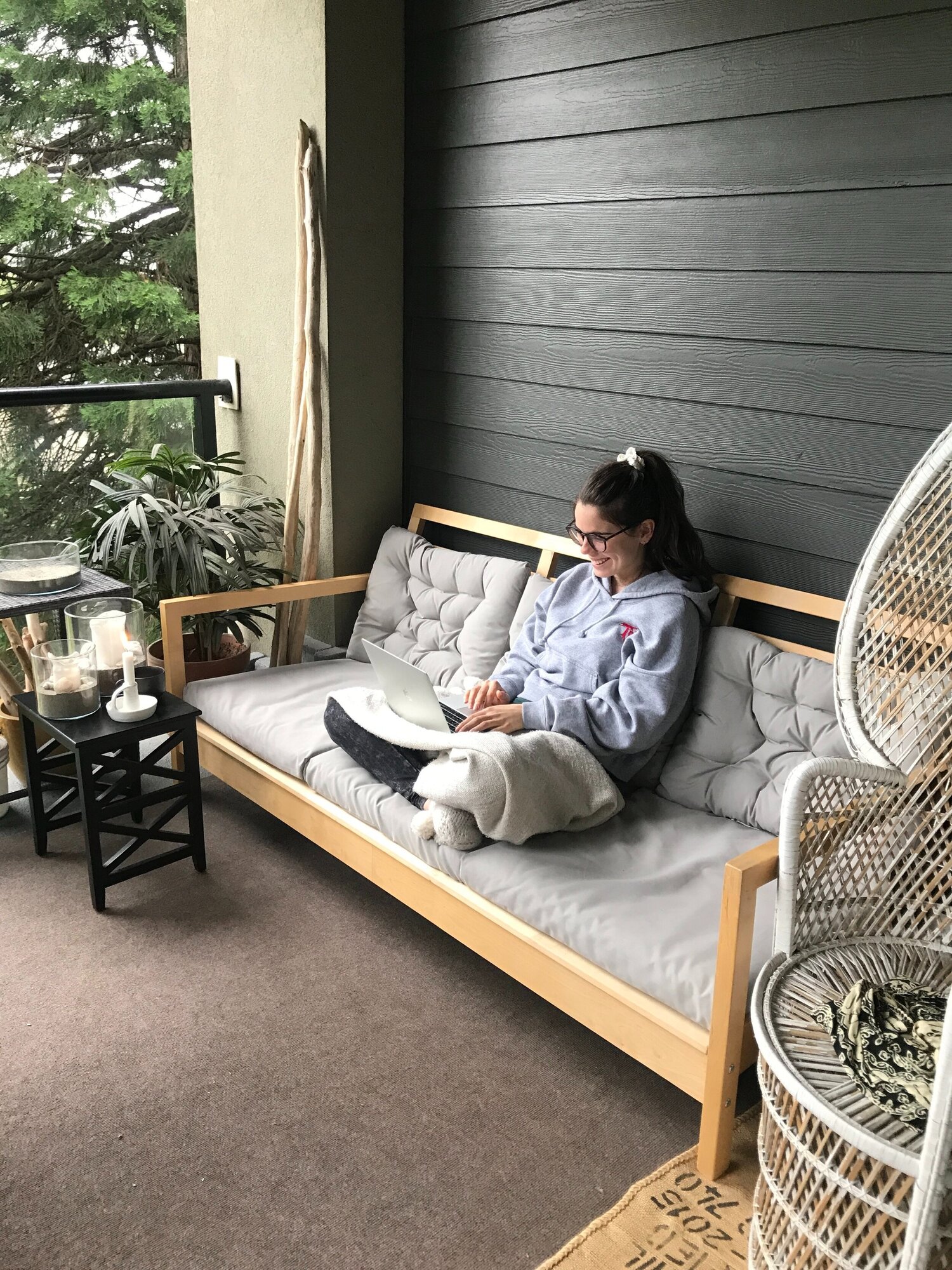 06.02 — My partner working from our freshly acquired patio furniture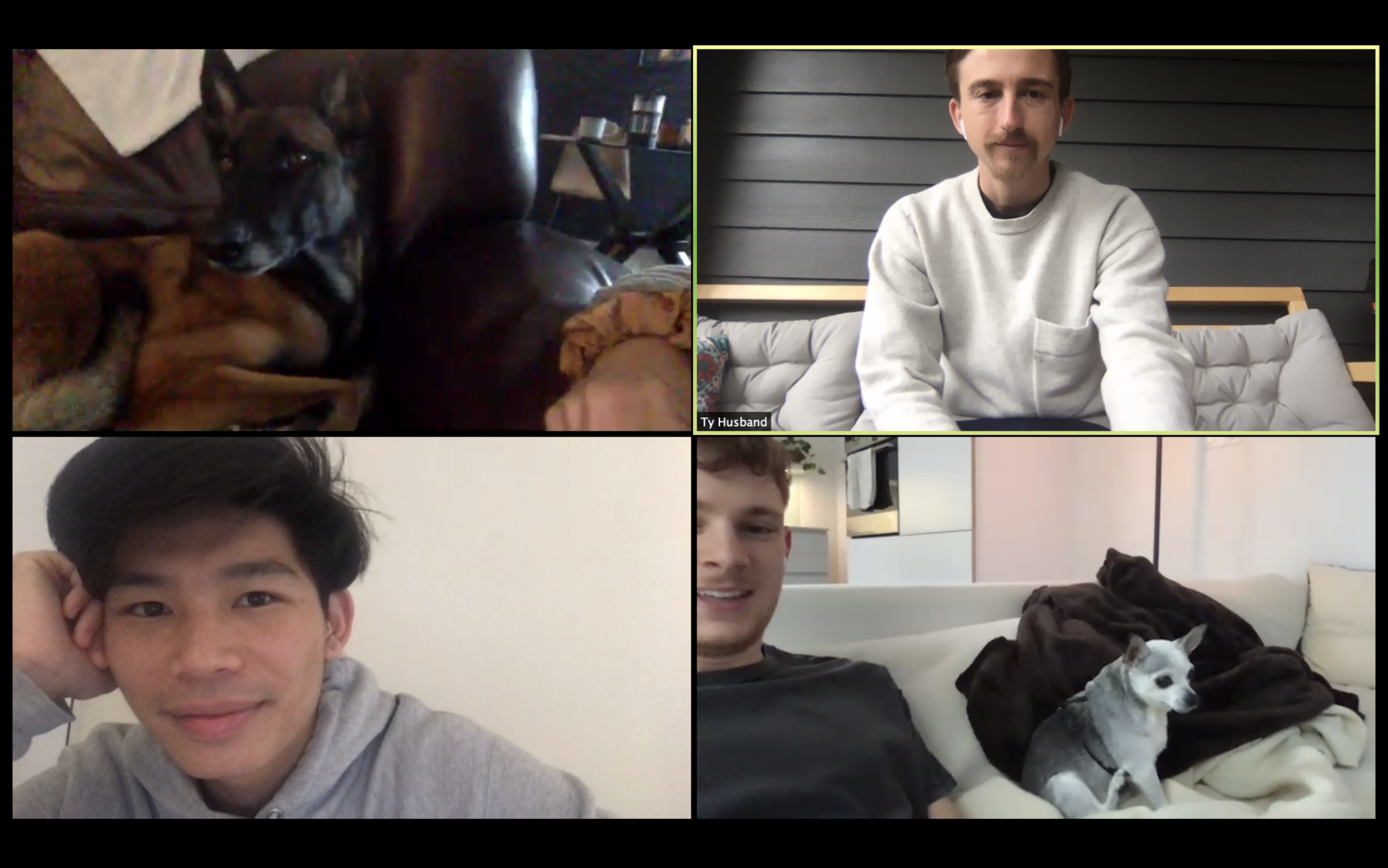 06.03 — Meeting the team's super pups 🐶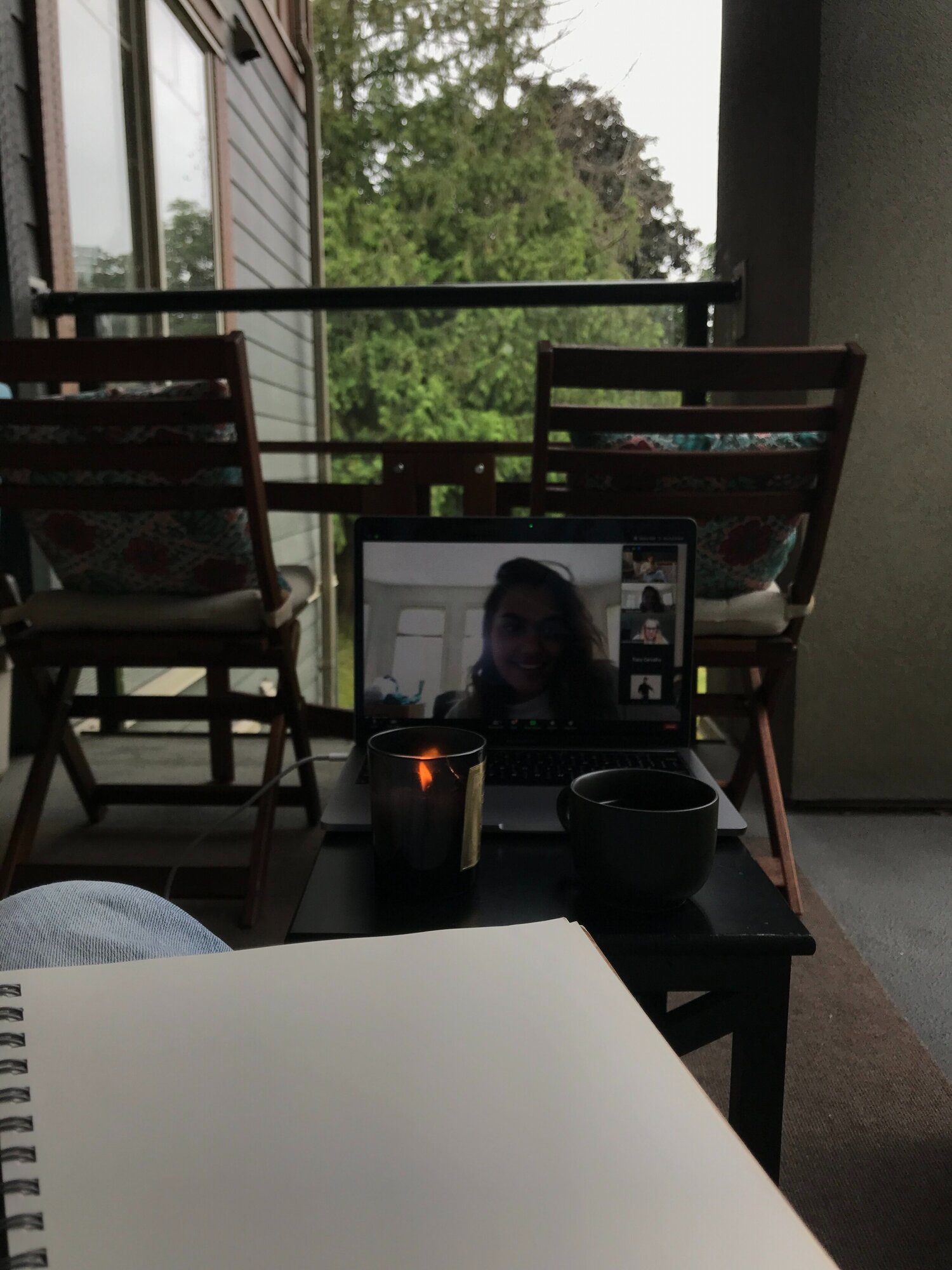 06.04 — Cooler summer morning on the patio, but candles make it cozy.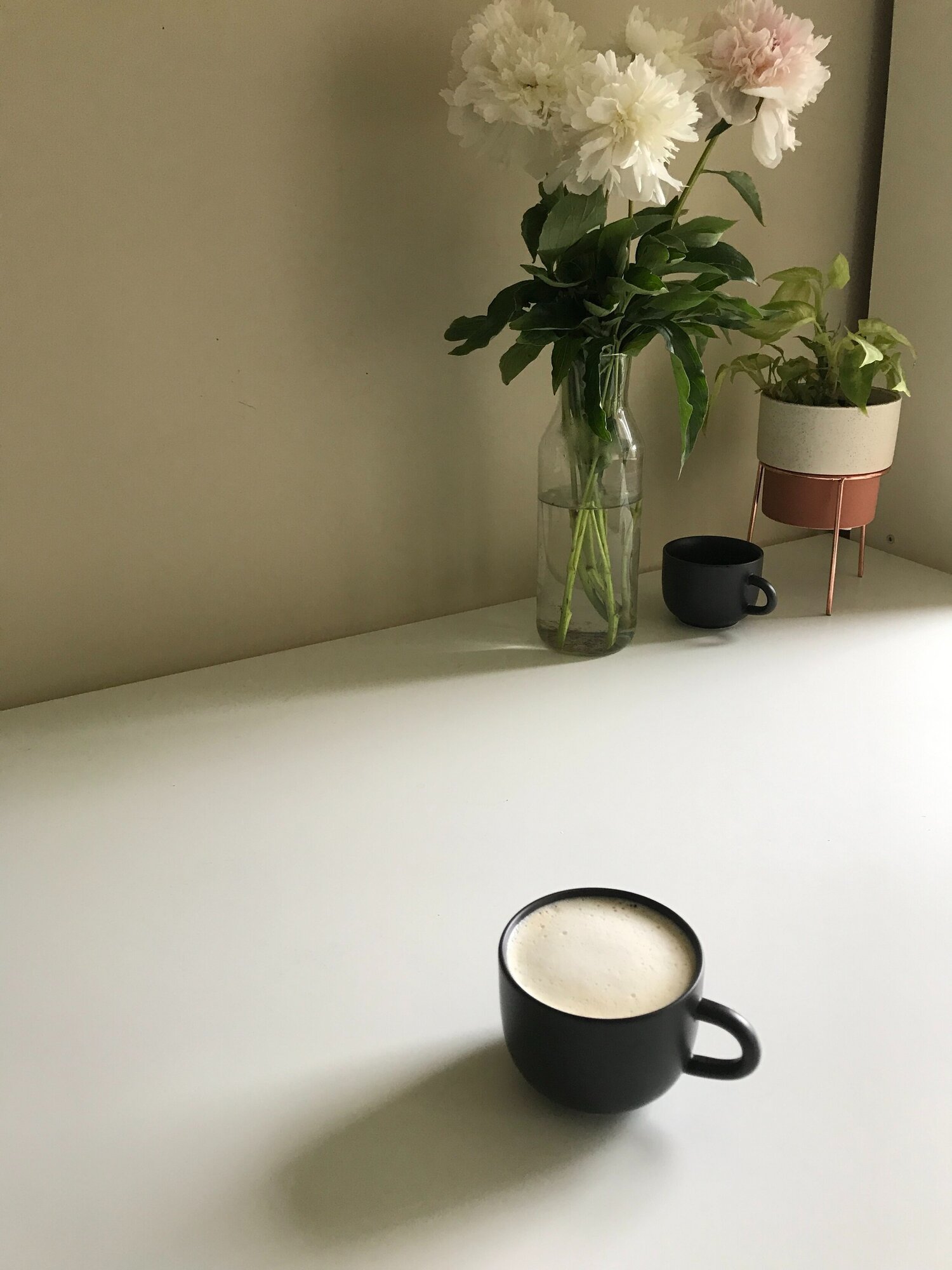 06.11 — Perfect oat milk latte this morning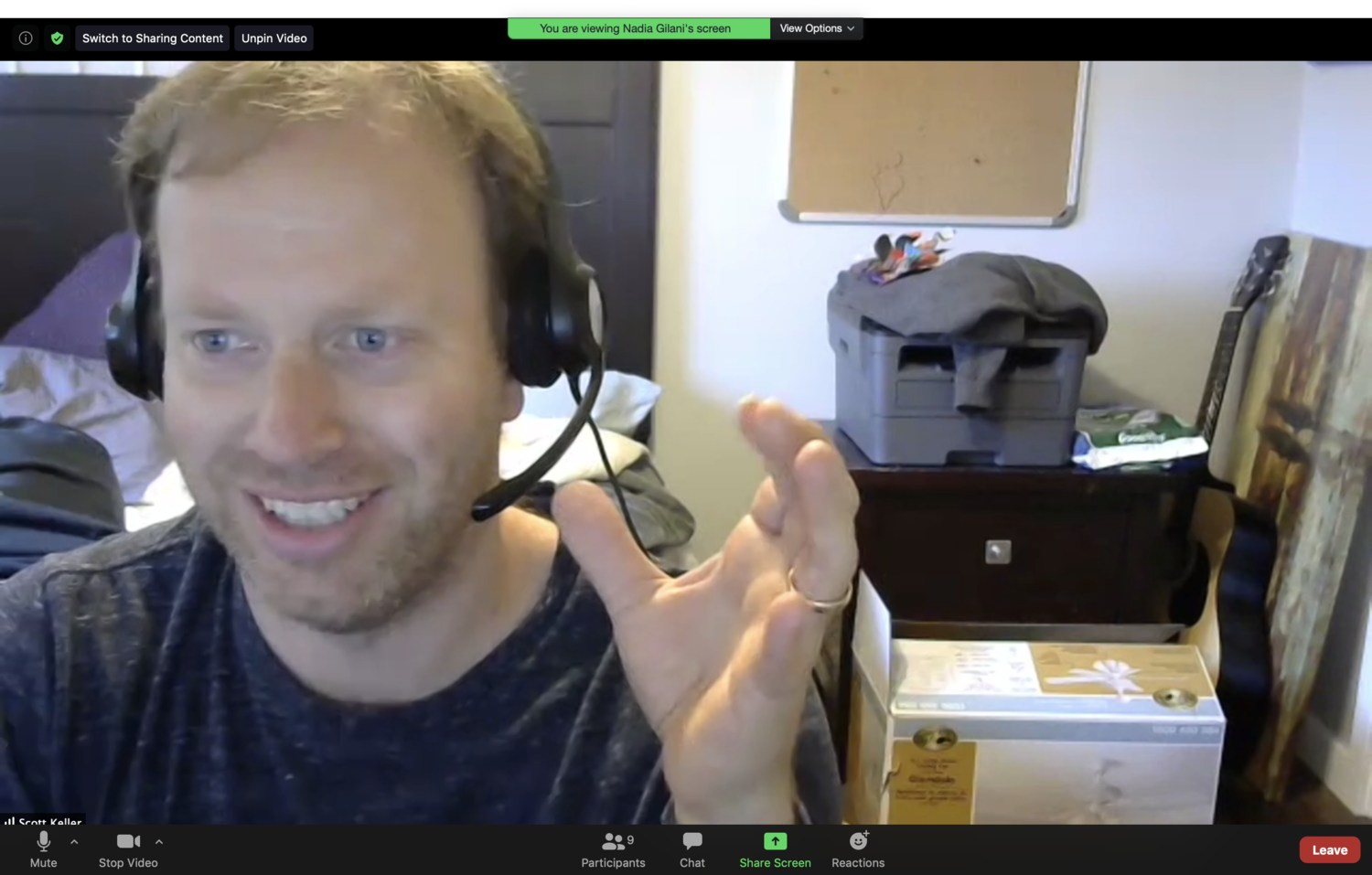 06.15 — This guy's basket looks just like him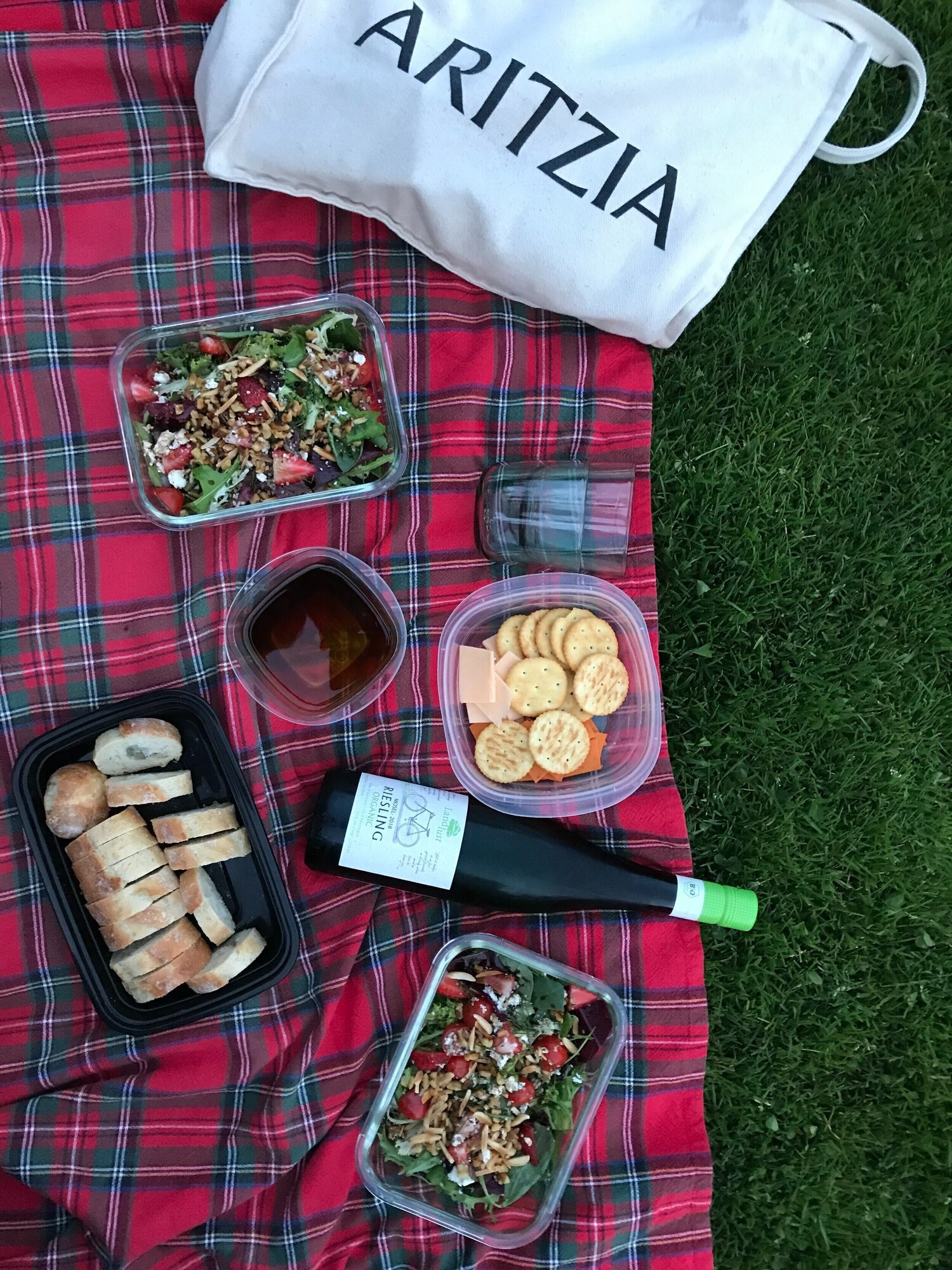 06.11 — A delicious park picnic after a long day of meetings

06.15 — Blankies :)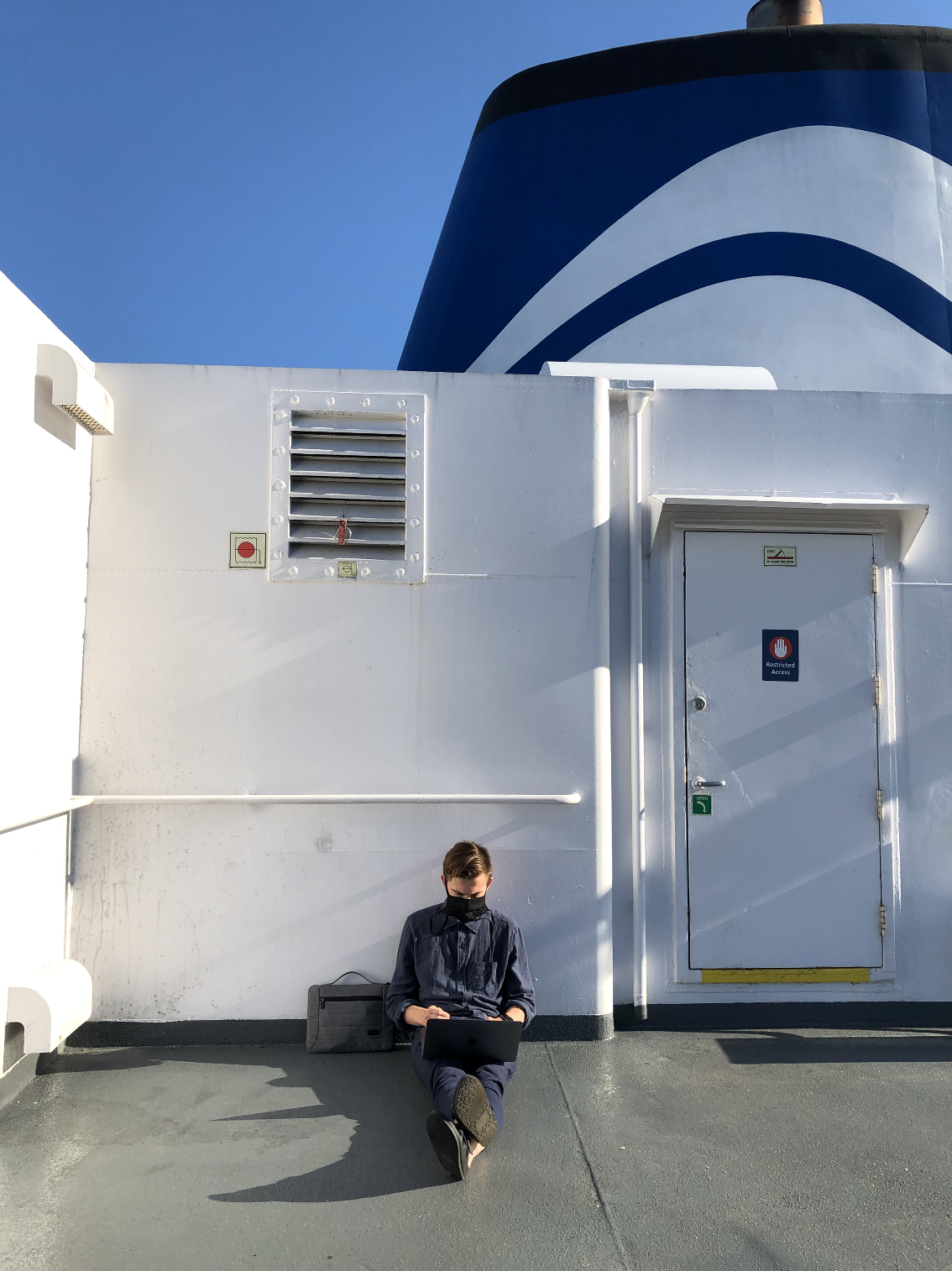 06.16 — Finishing up my sprint while ferrying to the Sunshine Coast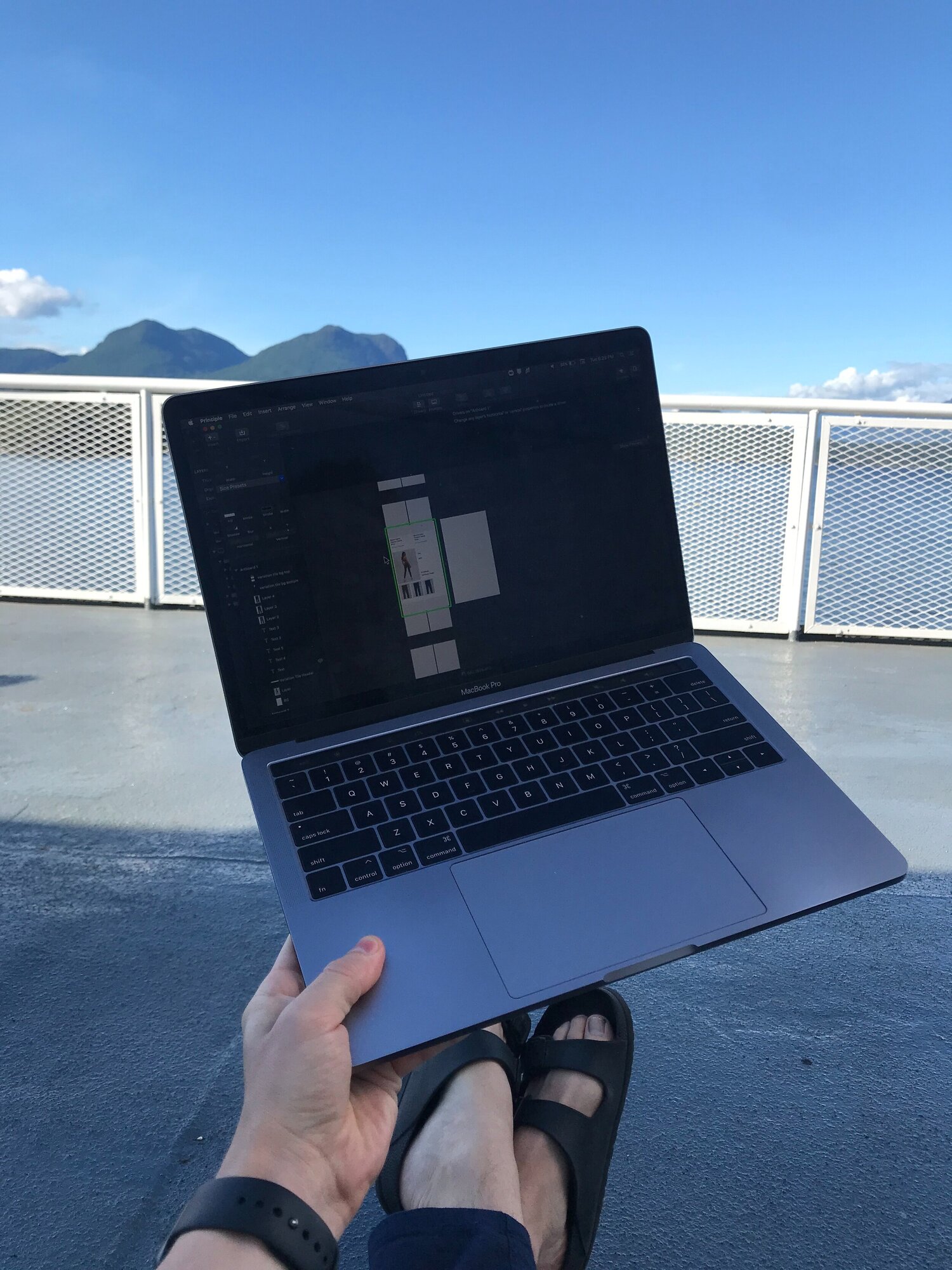 06.16 — POV: Making a prototype while sitting on a ferry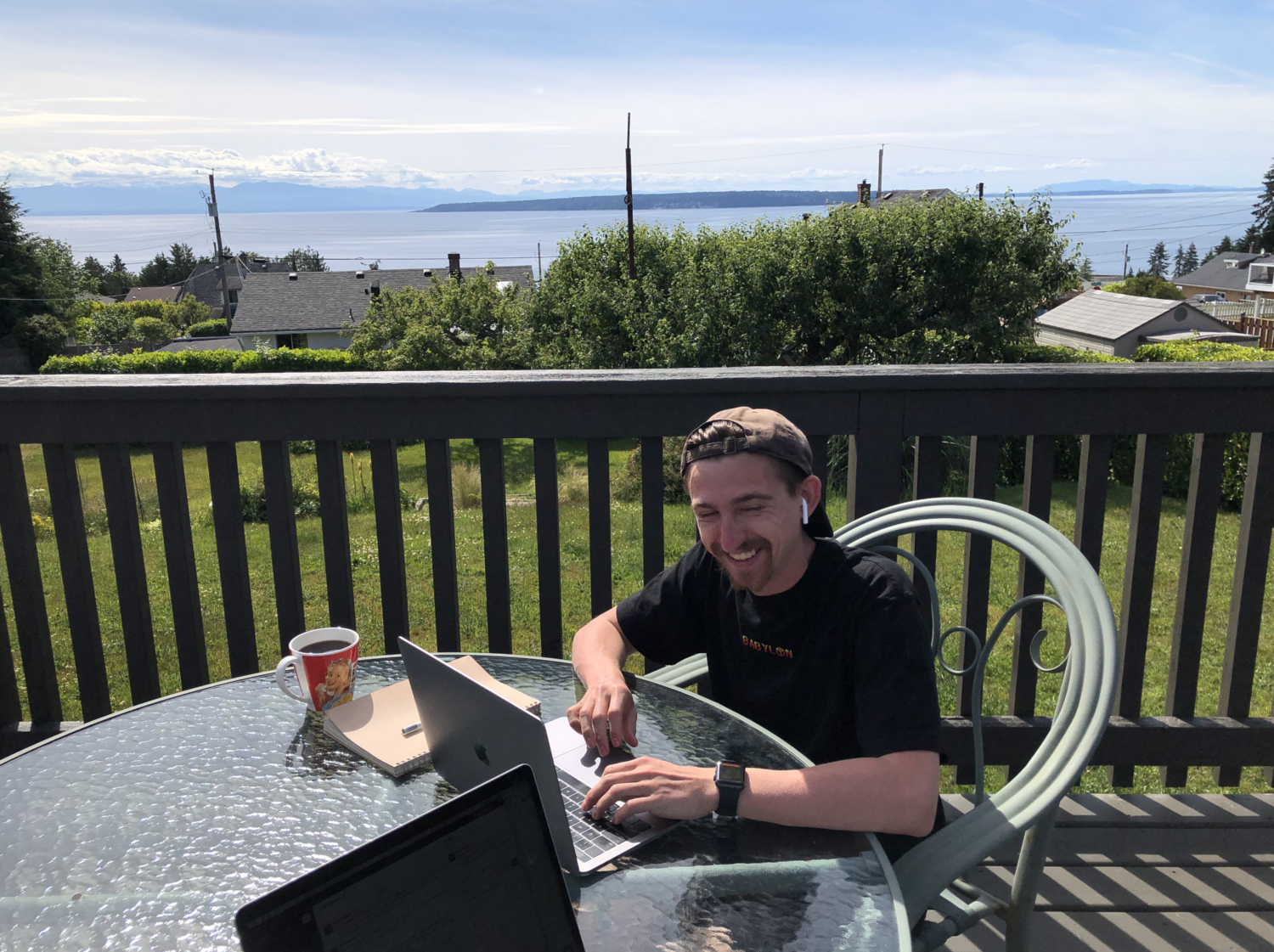 06.17 — Found an office with an ocean view. Powell River, BC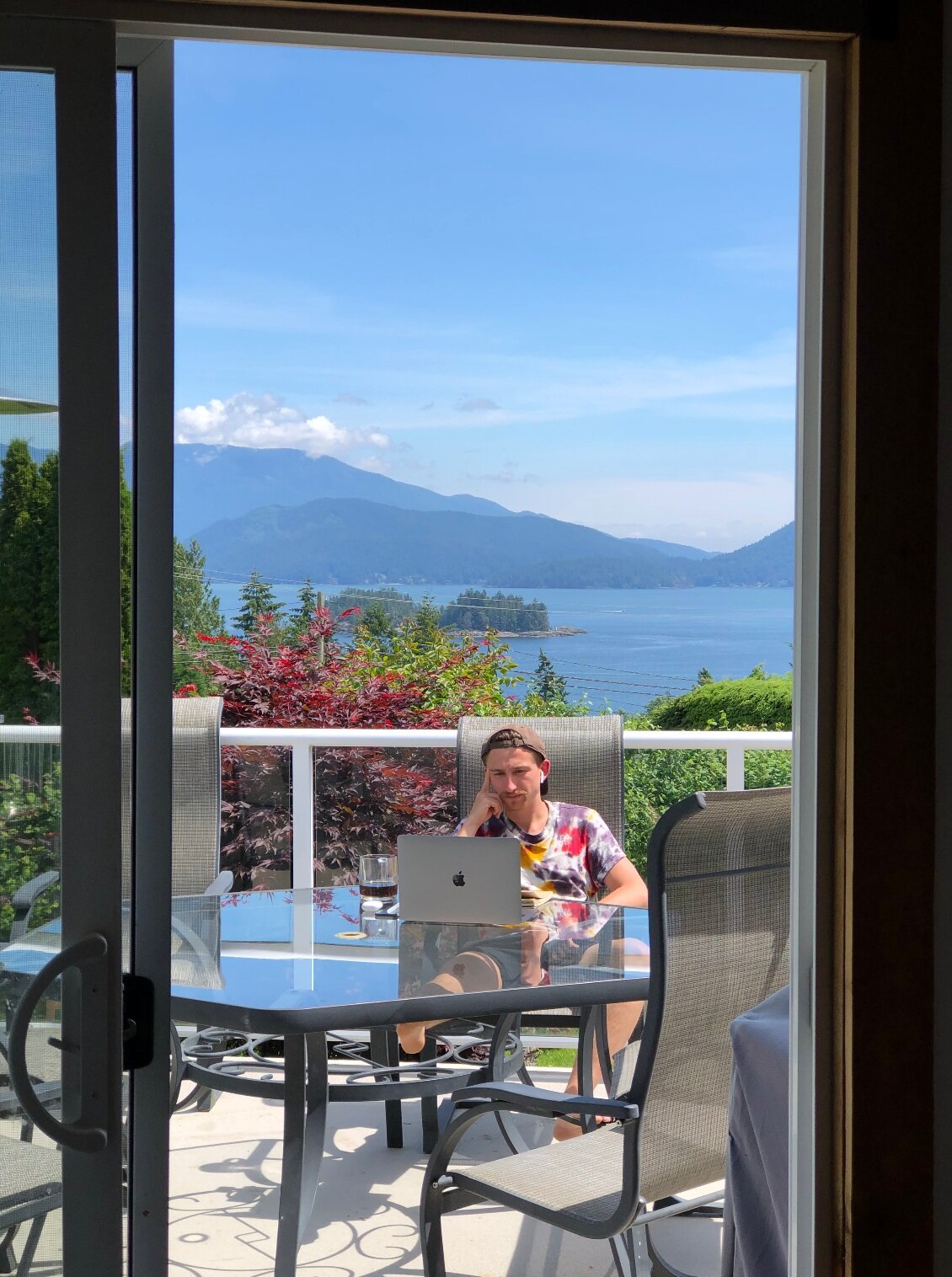 06.25 — Relocated to an even better patio. Taking a meeting in Gibsons, BC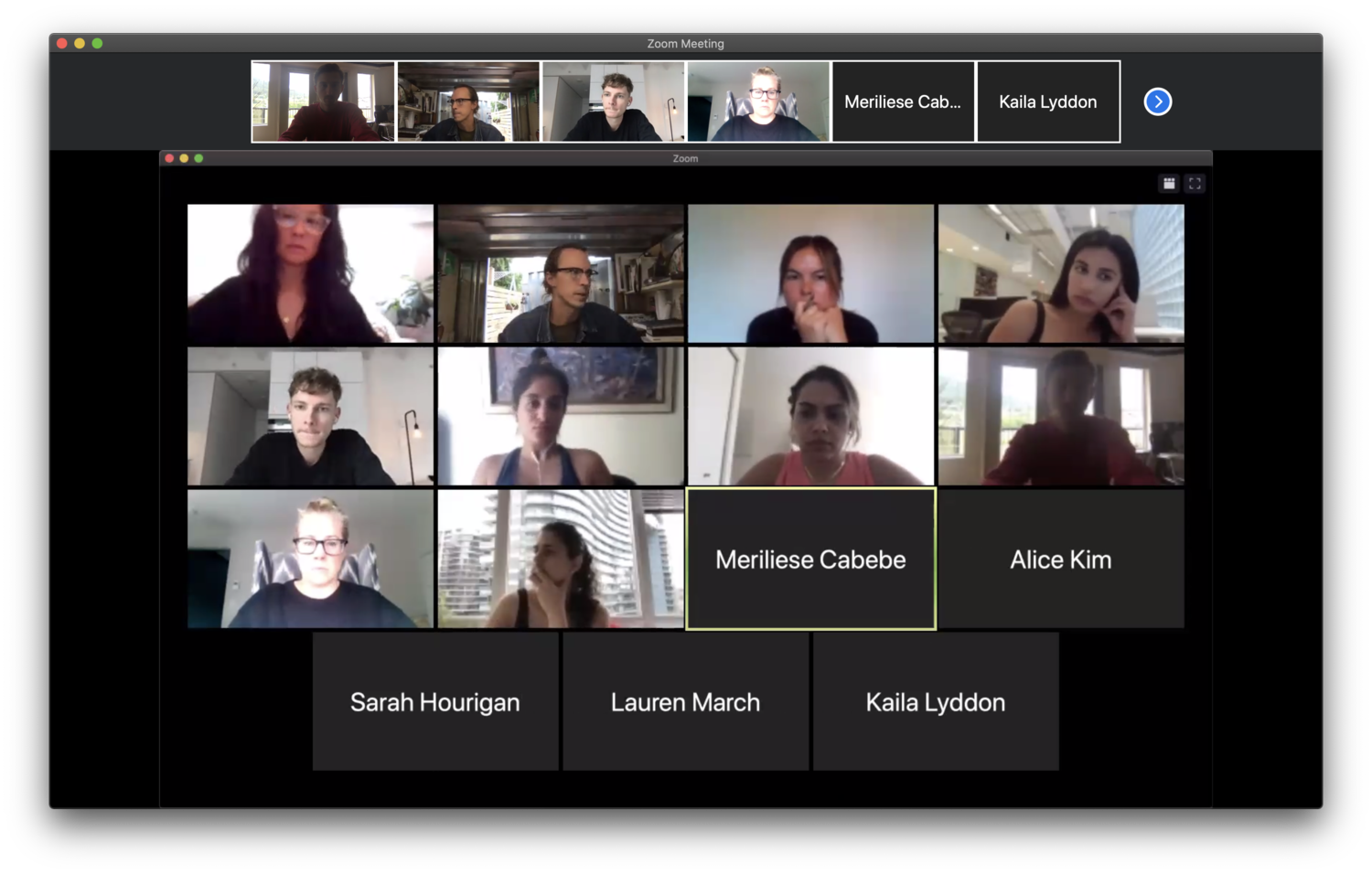 07.07 — Someone screenshared their Zoom screen. I'm very tired of meetings.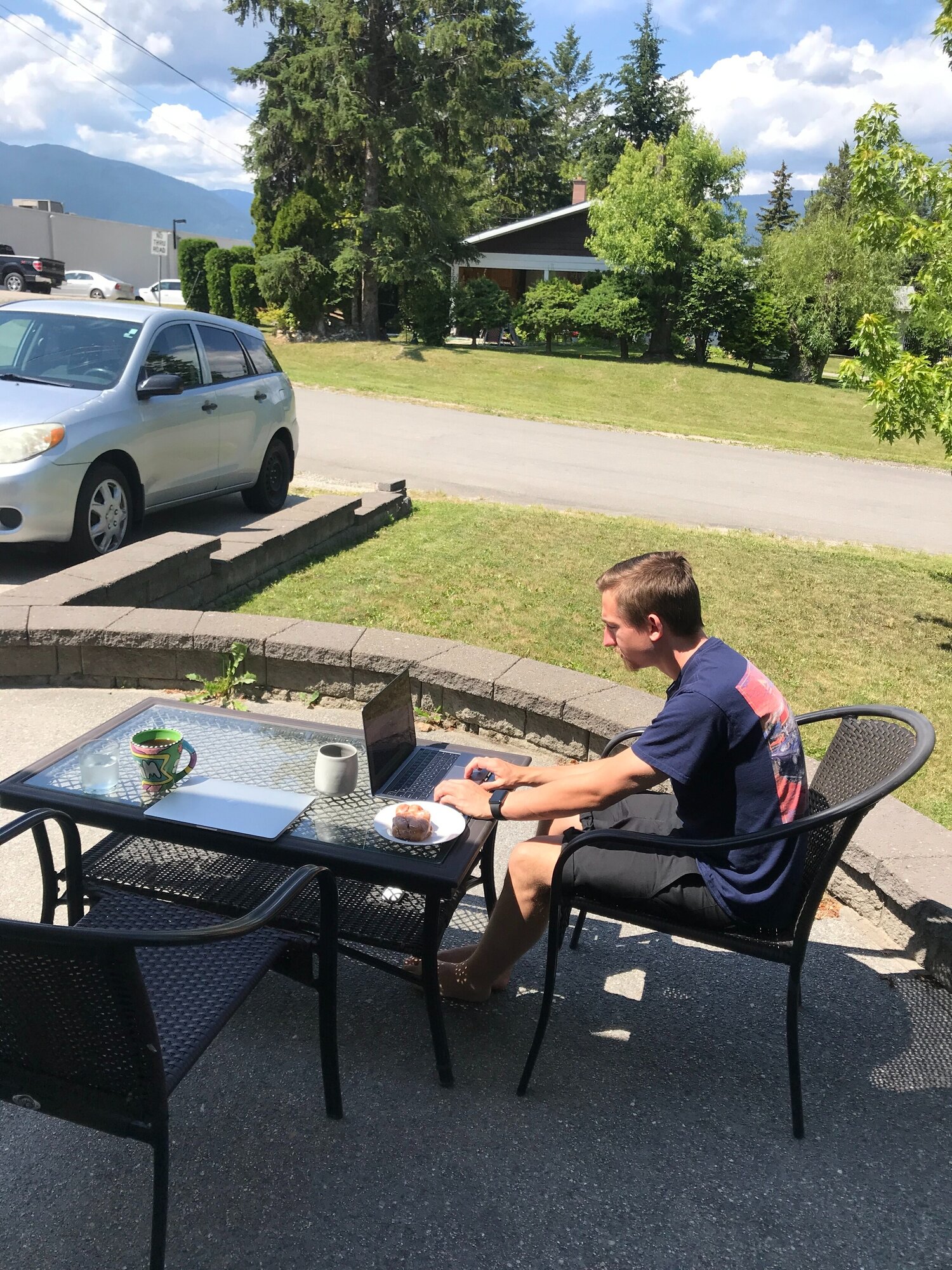 07.06 — Patio hopping. Morning meeting from my front yard in Creston, BC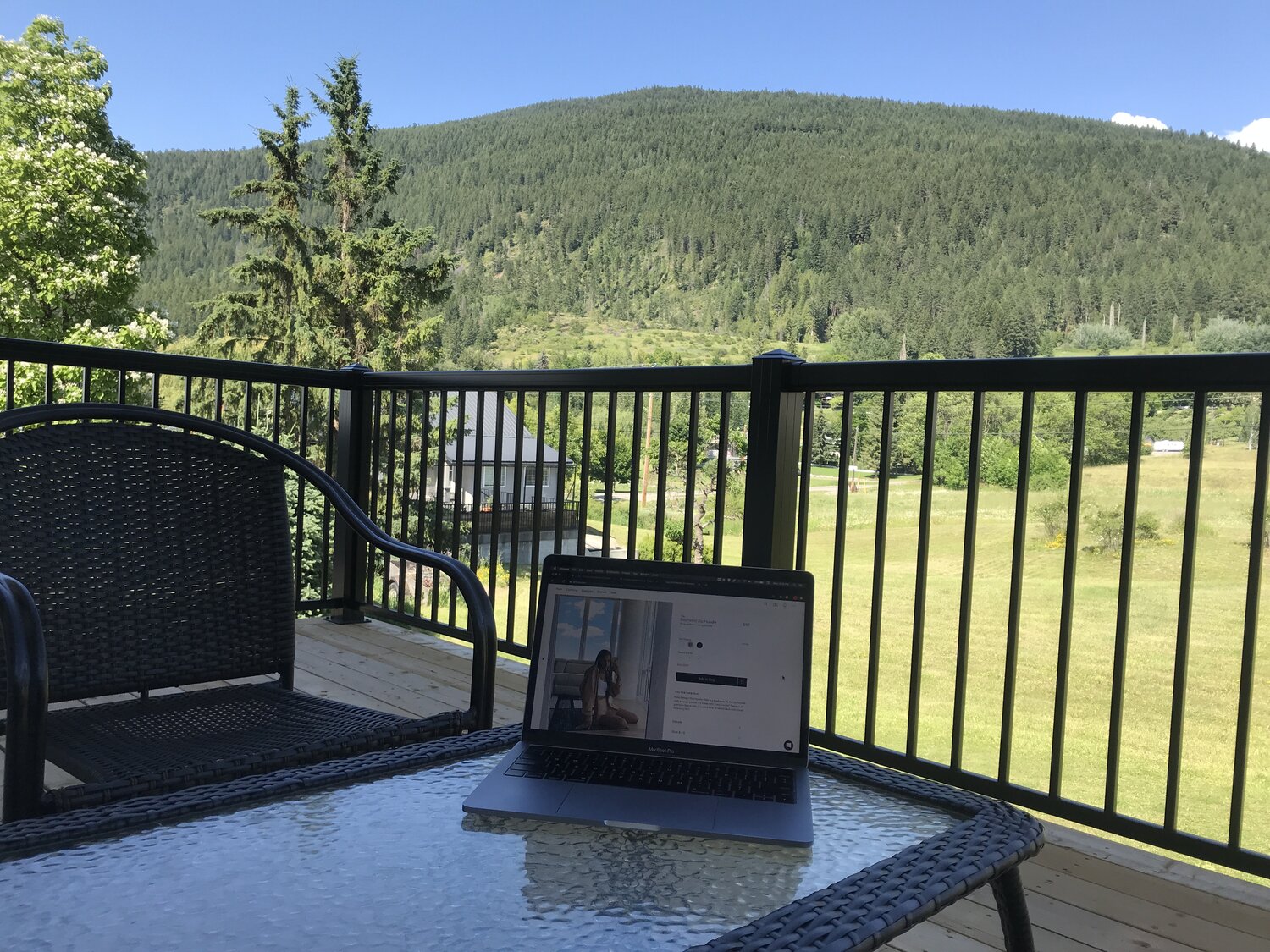 07.06 — Zoom with a view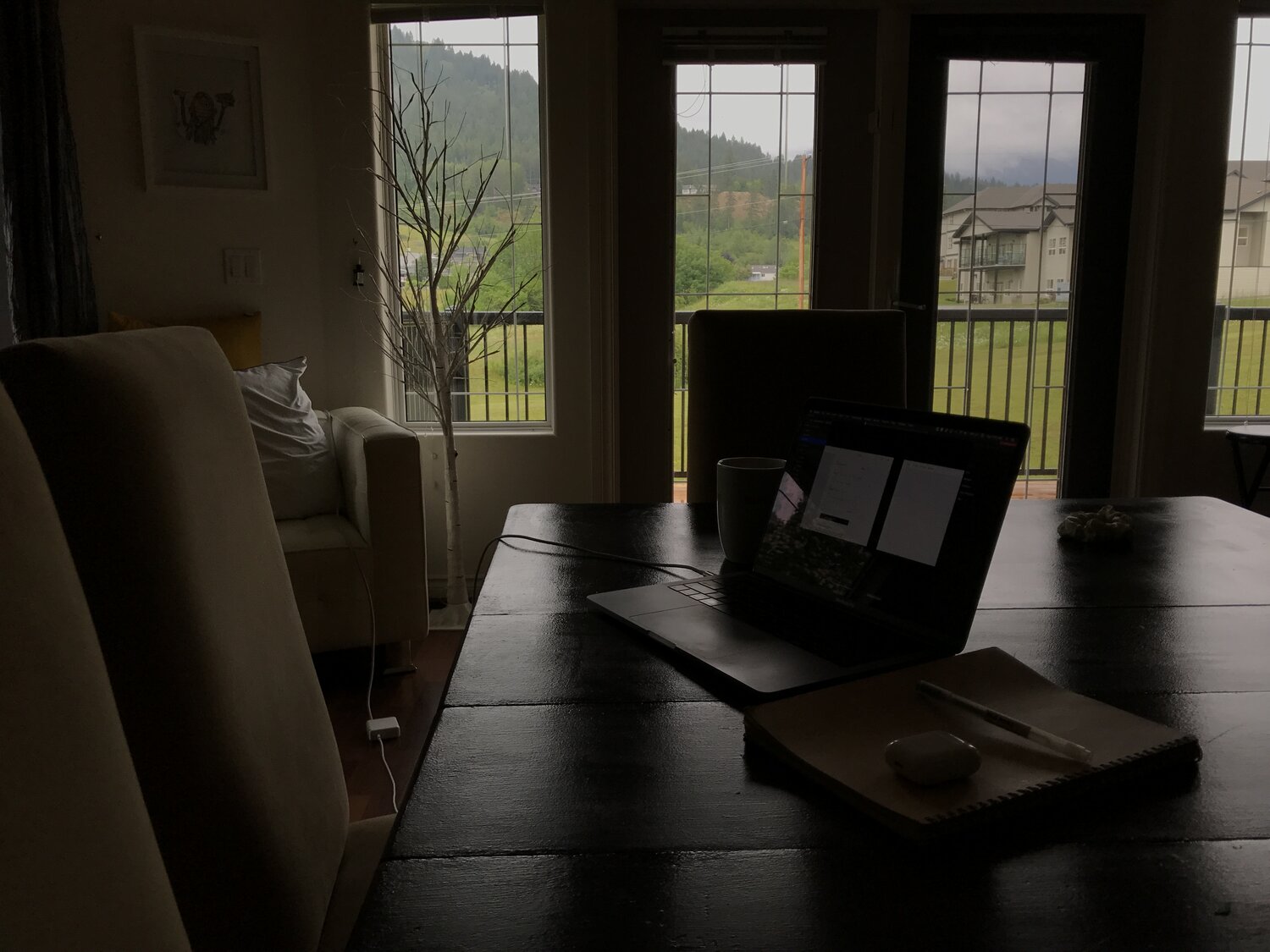 07.07 — Rainy morning, so it's my first indoor workday in weeks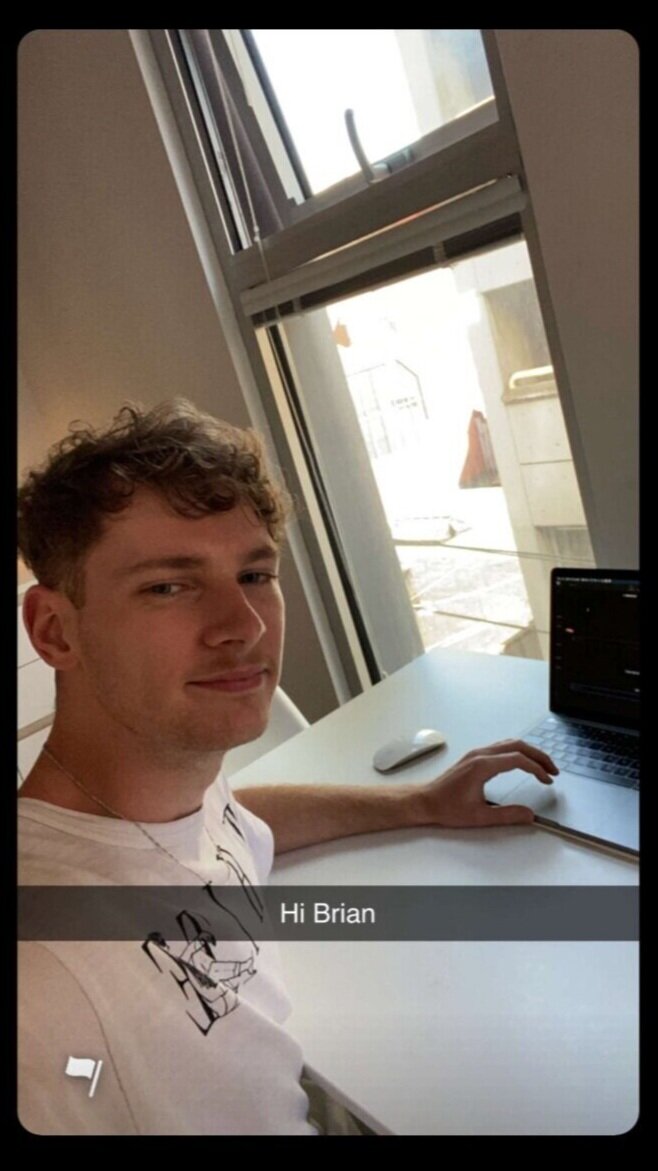 07.16 — Pep talk before the design team pitches to the CEO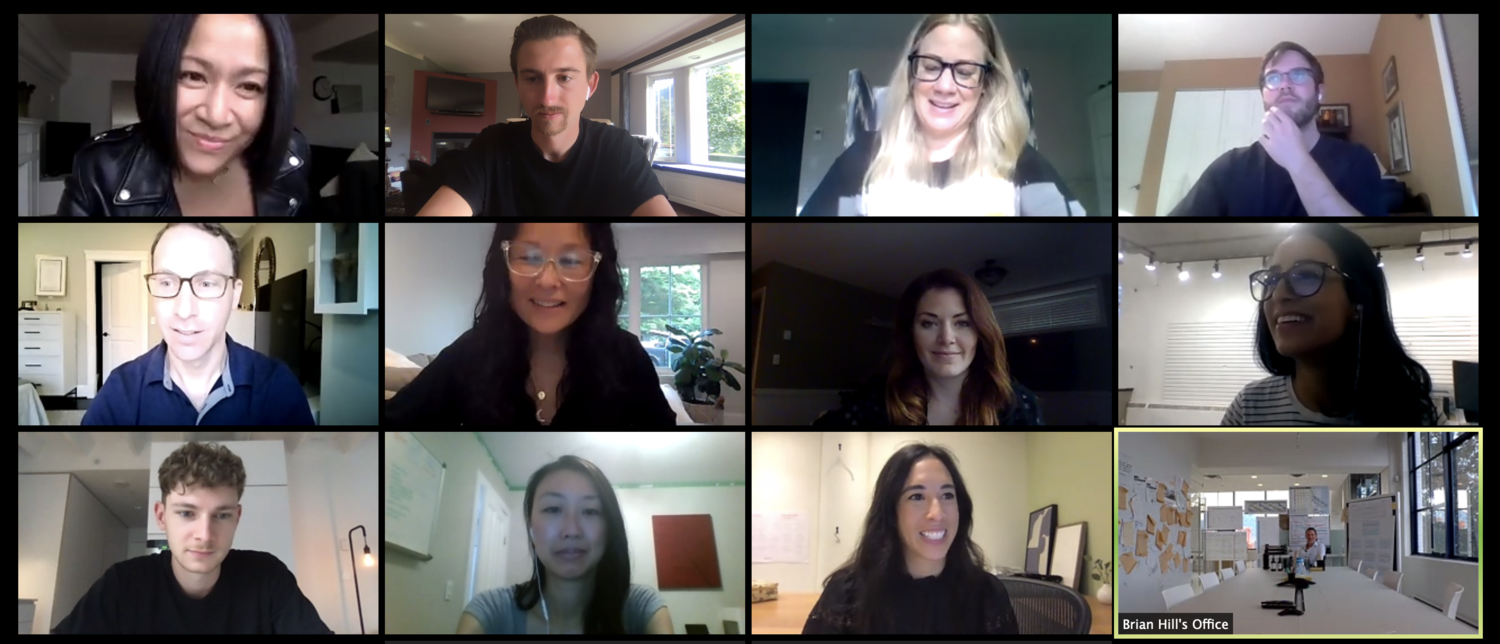 07.16 — Presenting to the CEO. Also the only meeting where everyone turns their camera on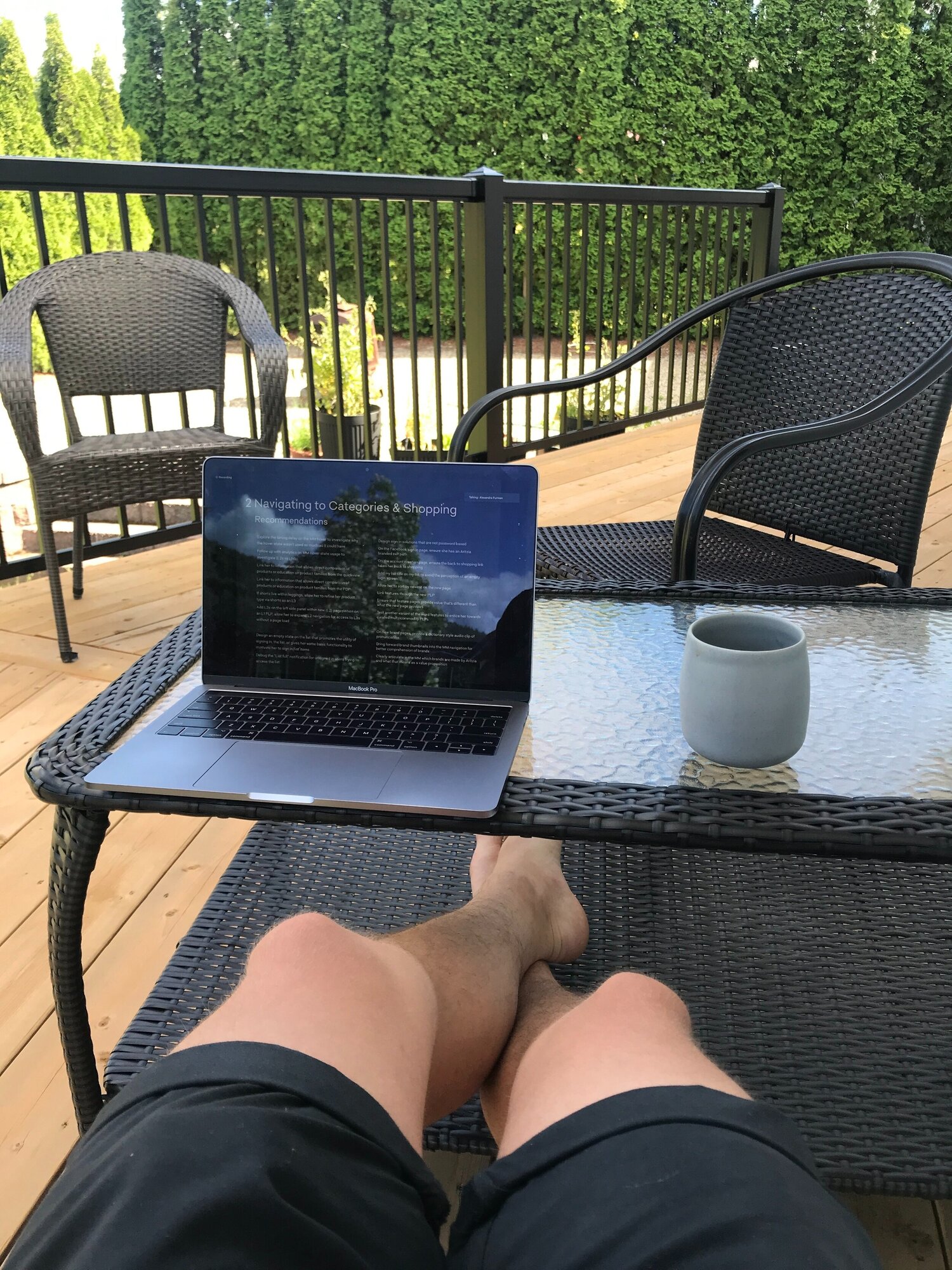 07.13 — Watching a User Research presentation. In real life, I would rather die than wear shorts into the office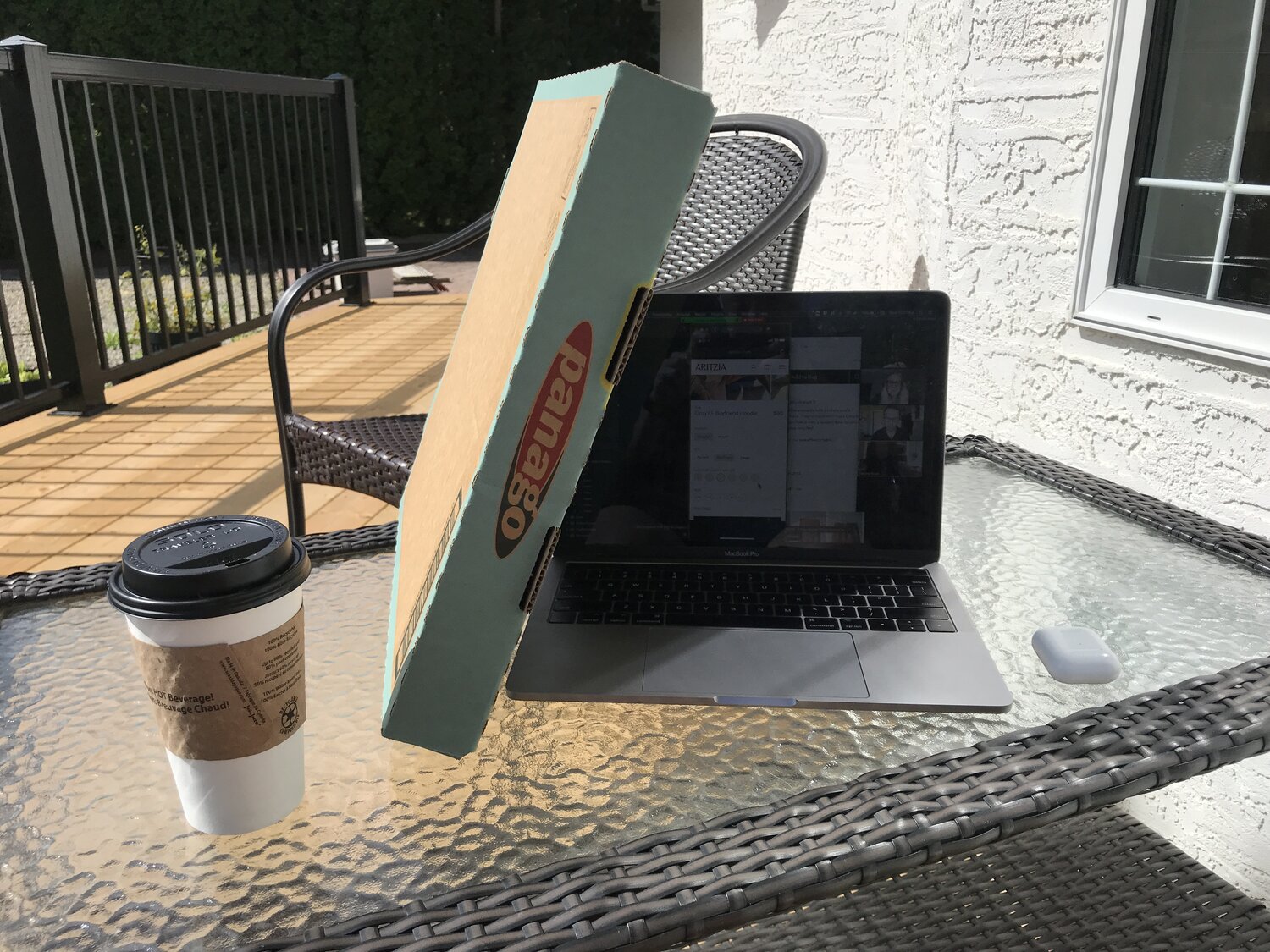 07.15 — The glare from the summer sun required some scrappy solutions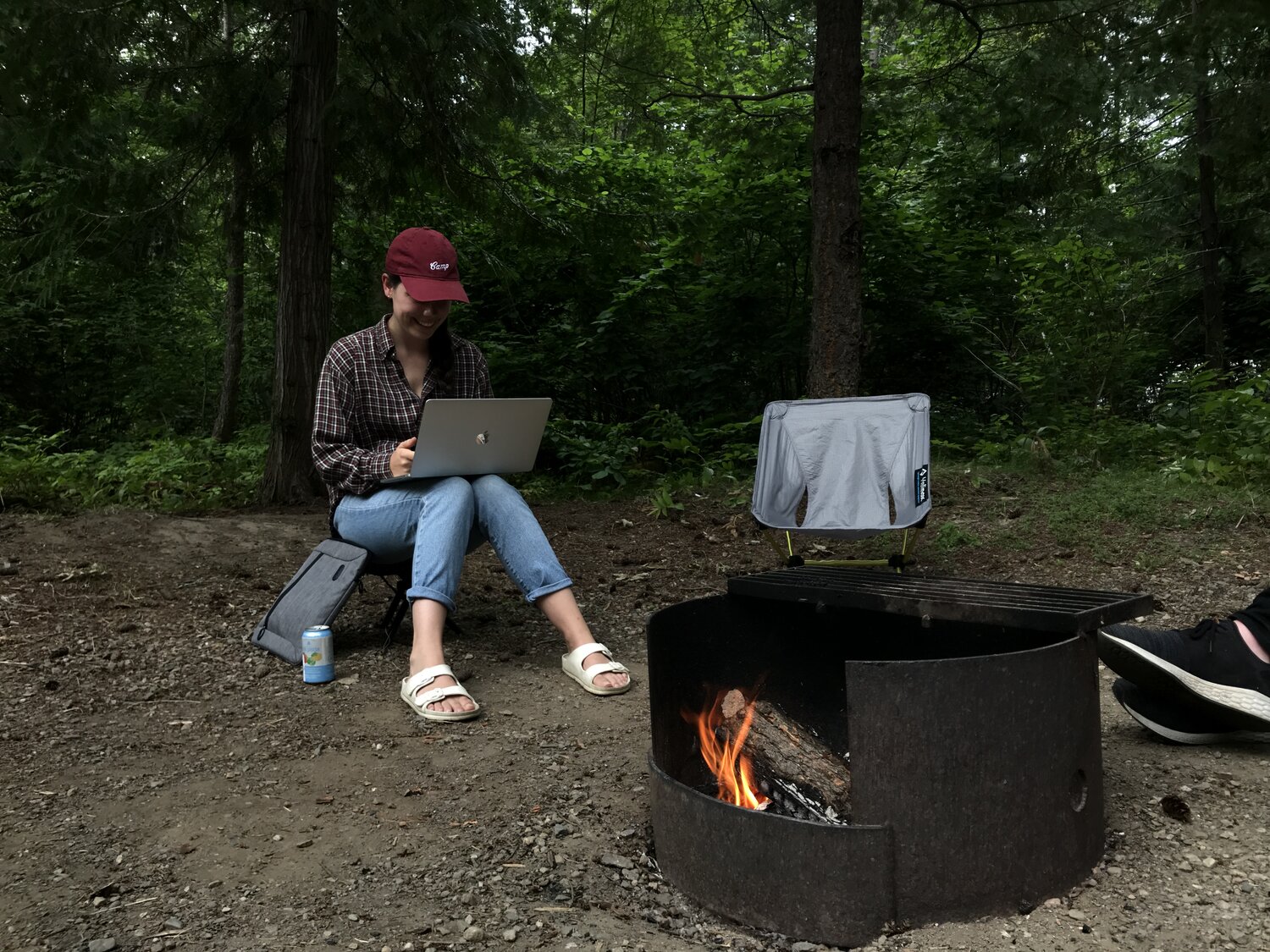 07.18 — Sending one last email from the campsite. Shushwap Lake, BC.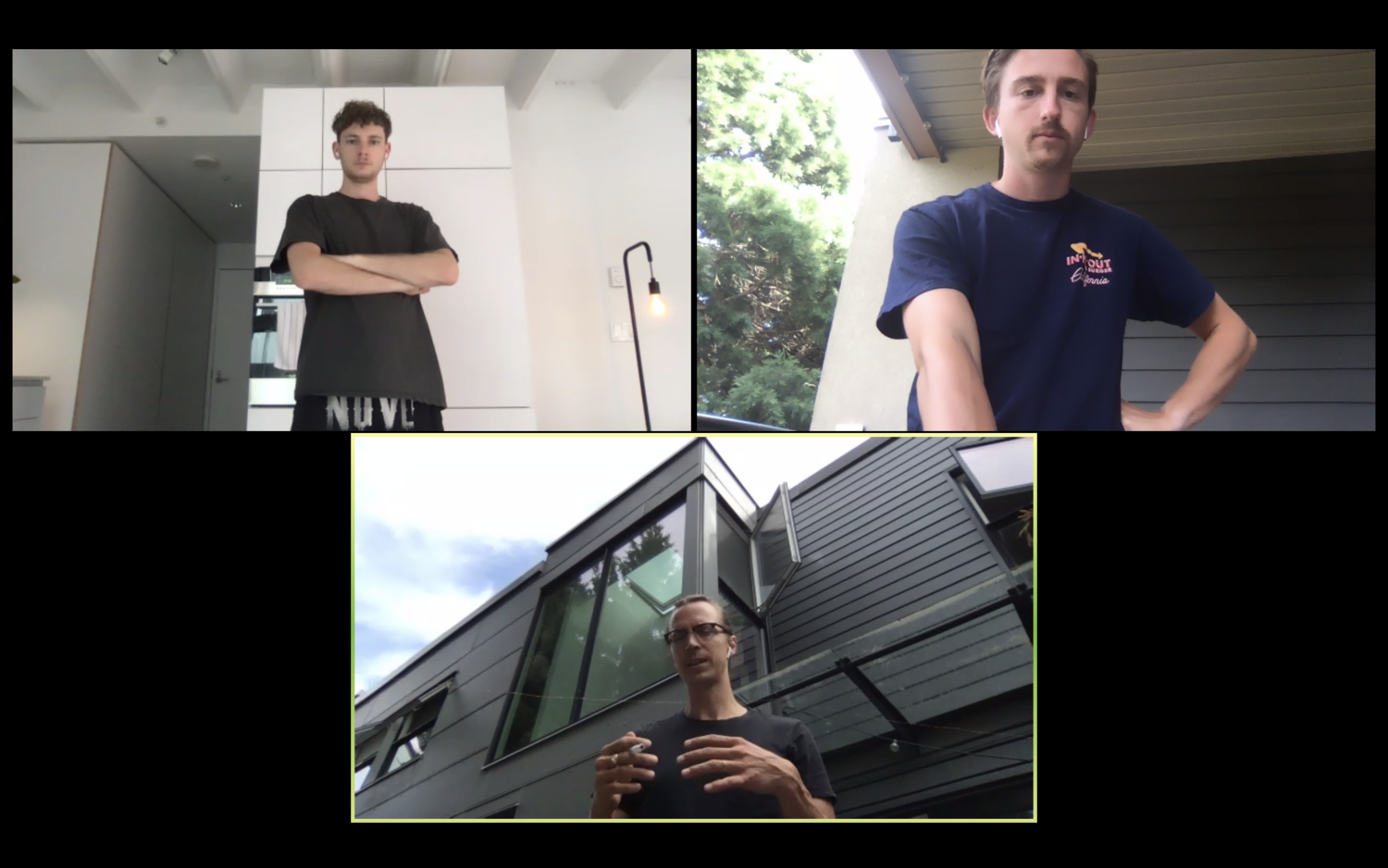 07.28 — Taking 'team standup' literally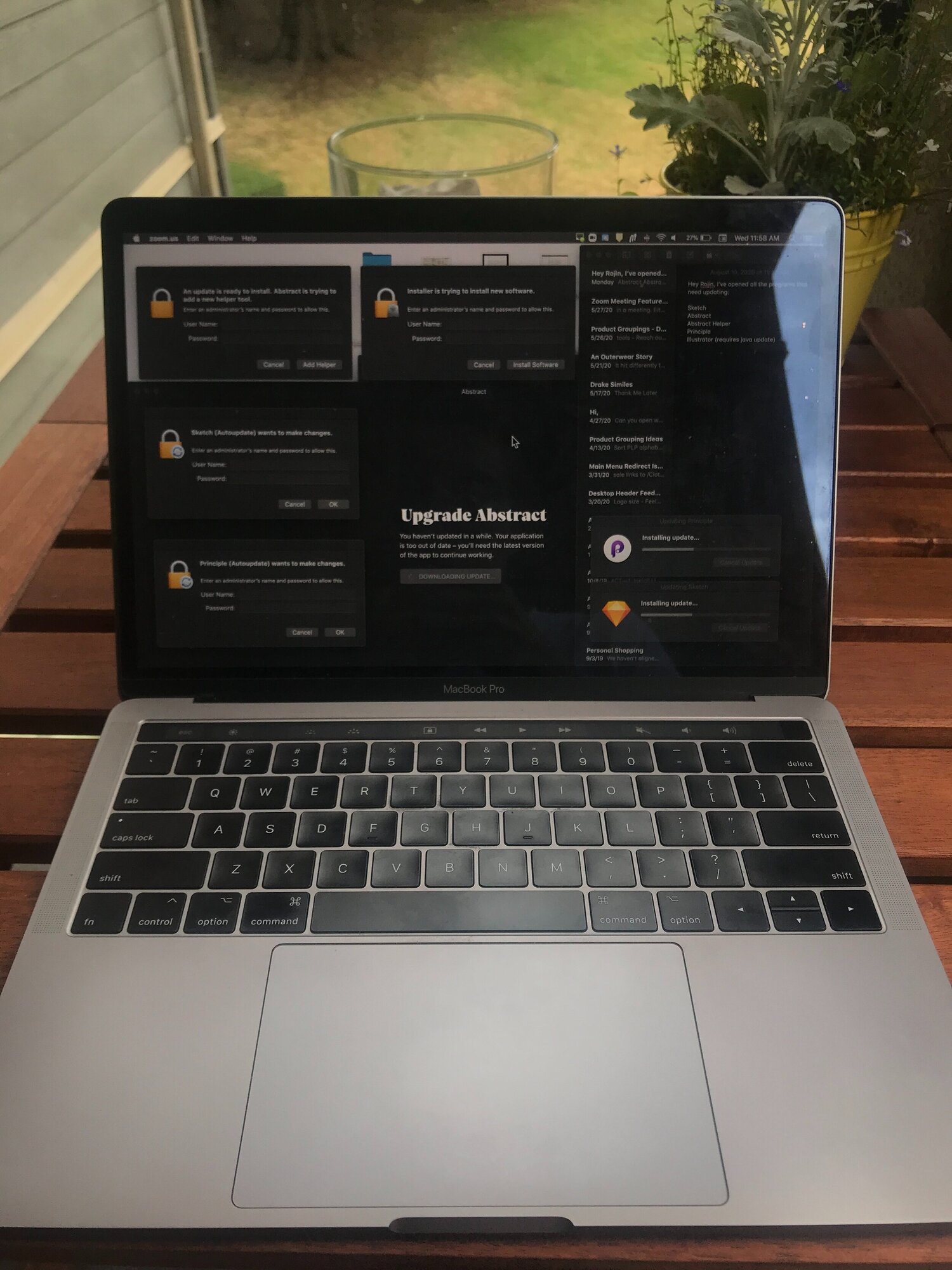 08.12 — After avoiding software updates for 6 months, my computer is finally unusable.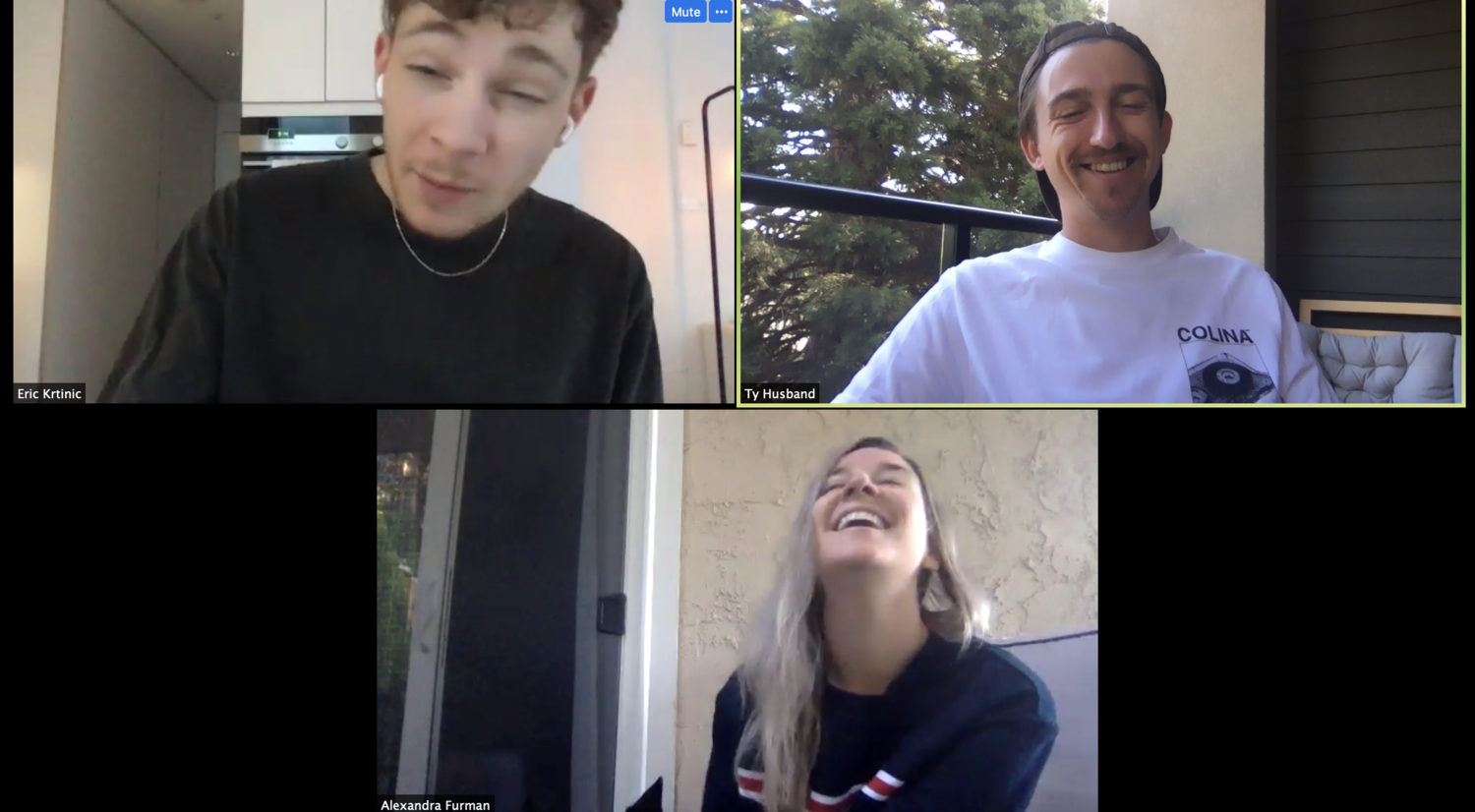 07.30 — Laughing it up in our morning meeting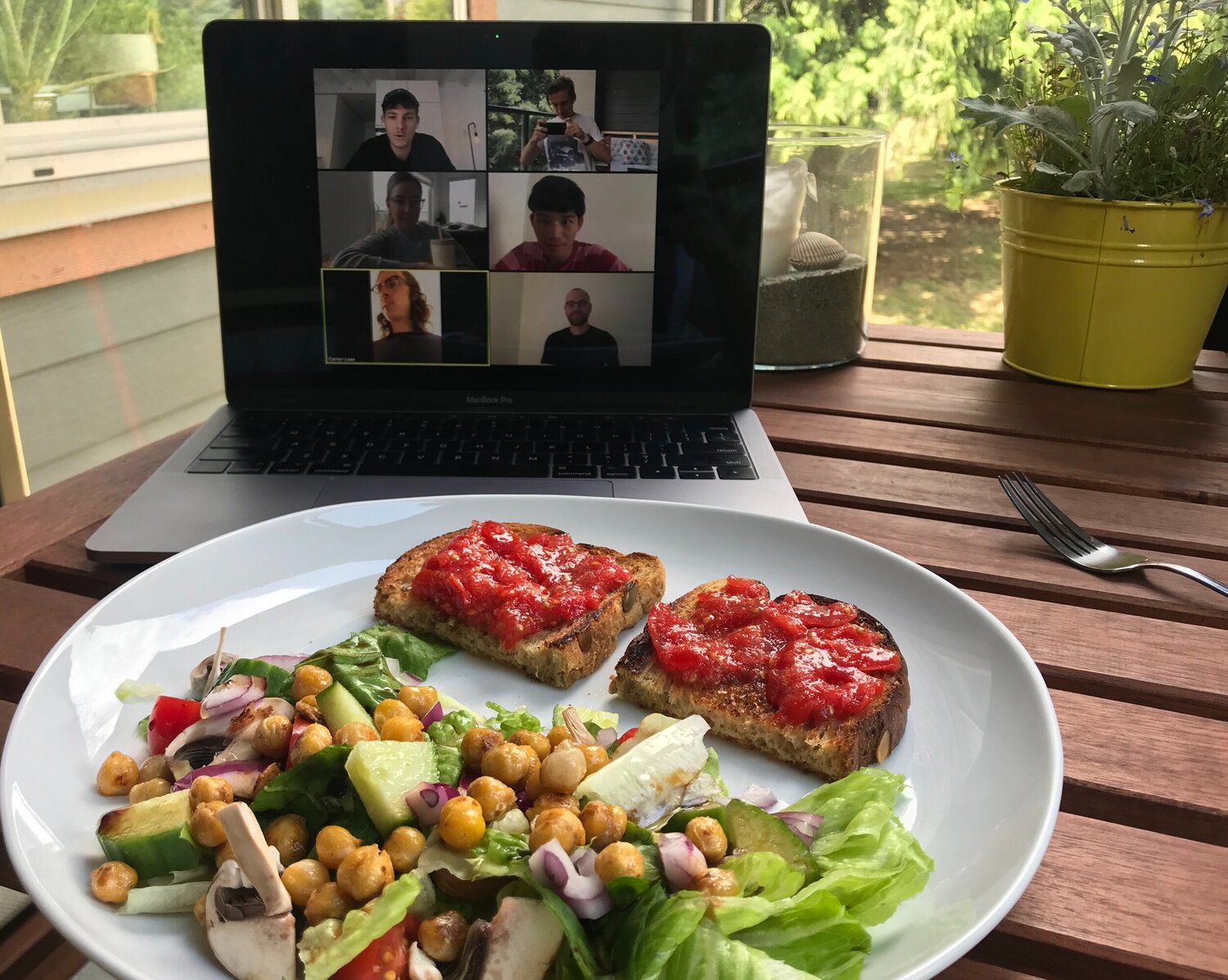 08.12 — Lunch fits & team meetings. Pan con tomate & side salad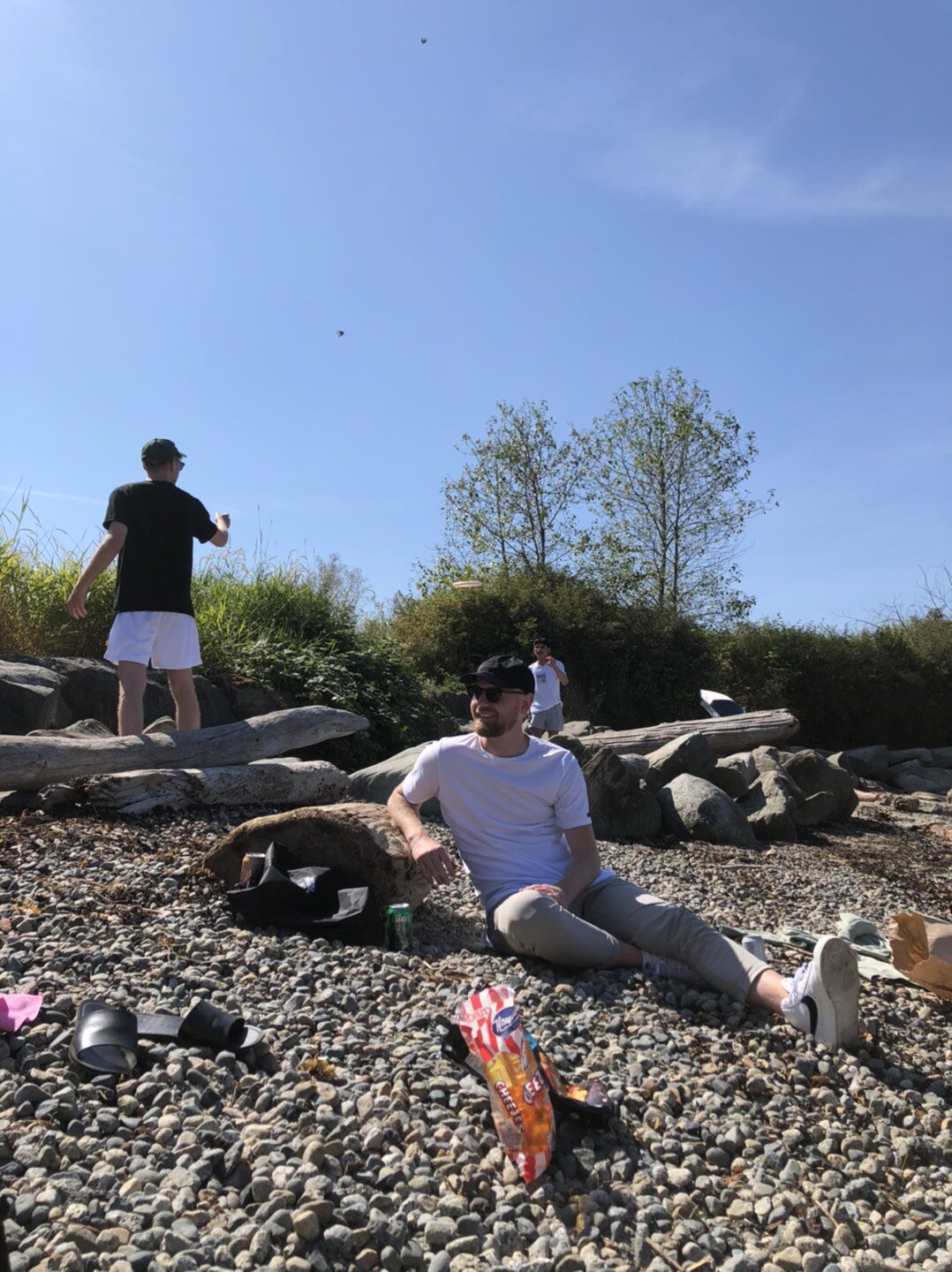 08.14 — Covid restrictions were loosened so the team had happy hour at the beach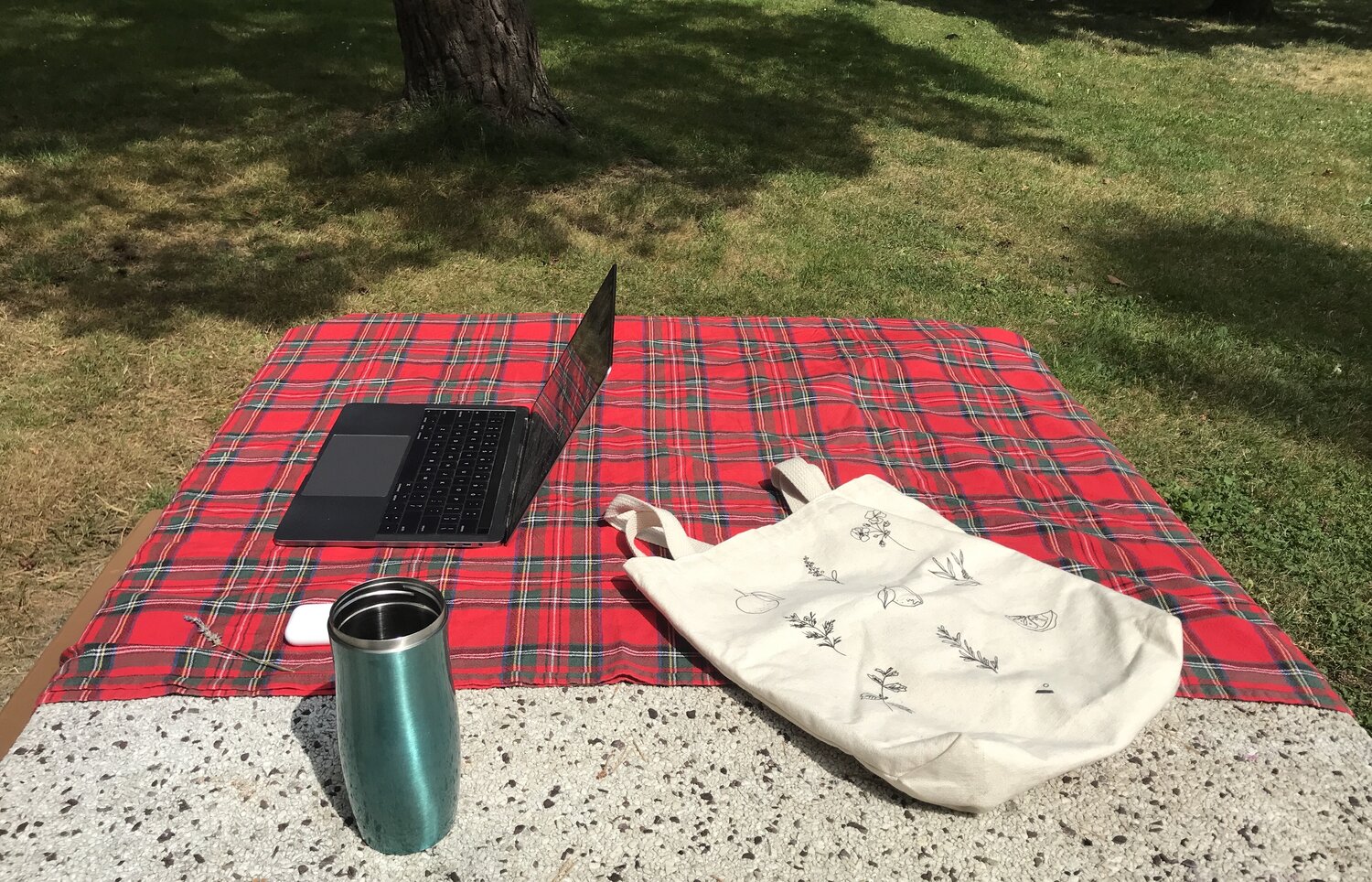 08.16 — Another day, another picnic bench park desk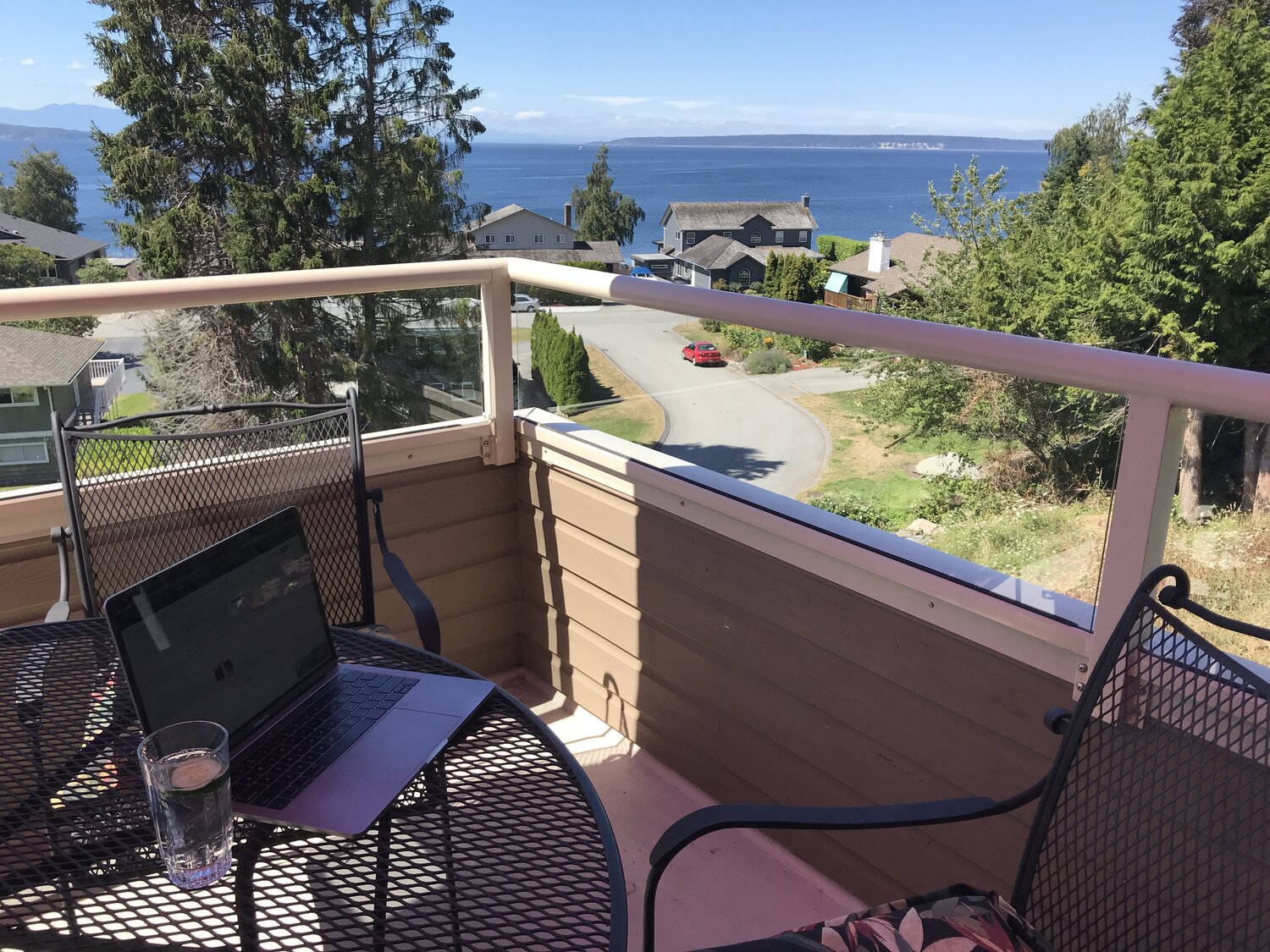 08.17 — Relocated to Powell River. My corner office for a morning of meetings.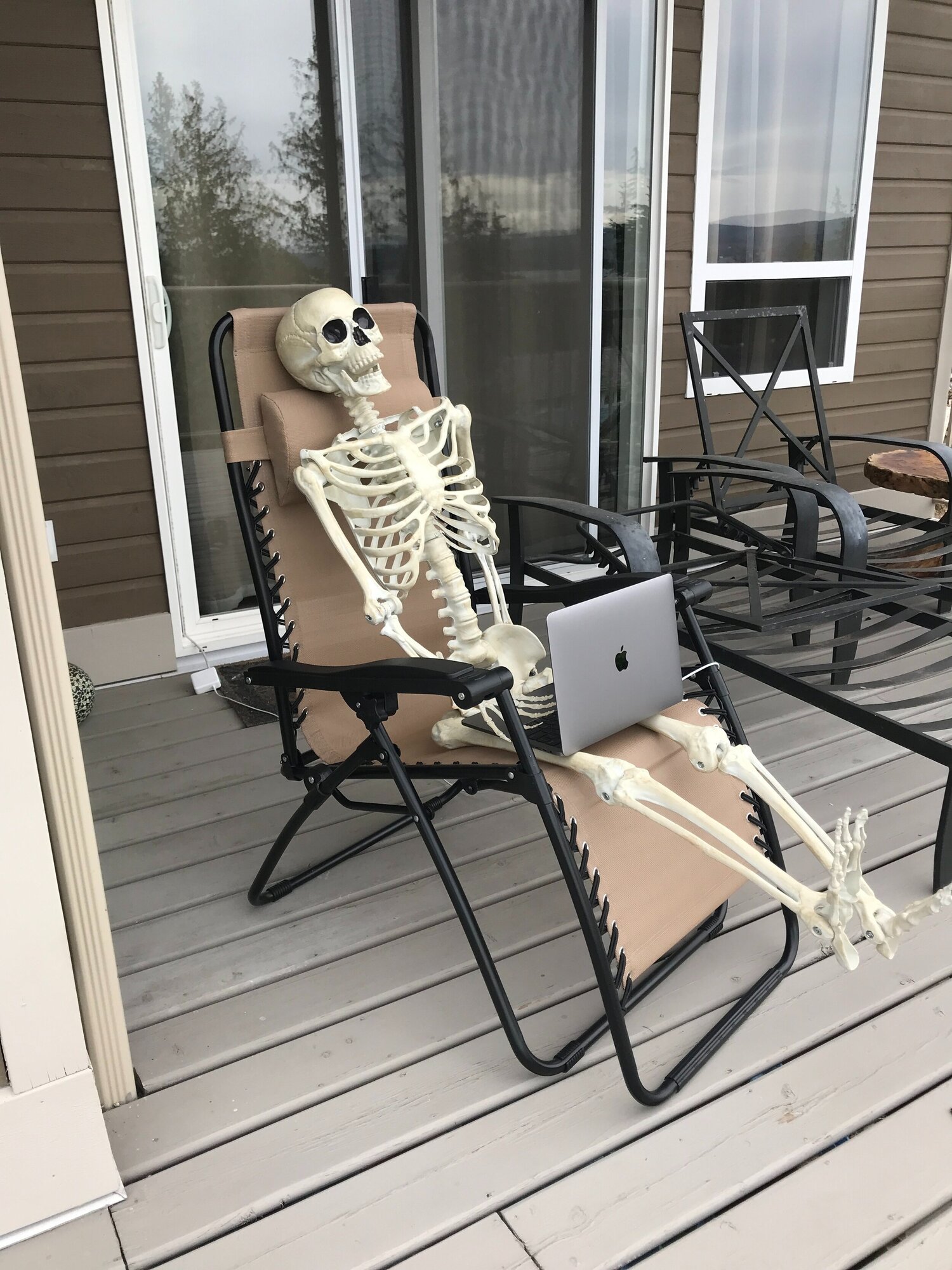 08.19 — Actual photo of me after 2.5 hours of sprint planning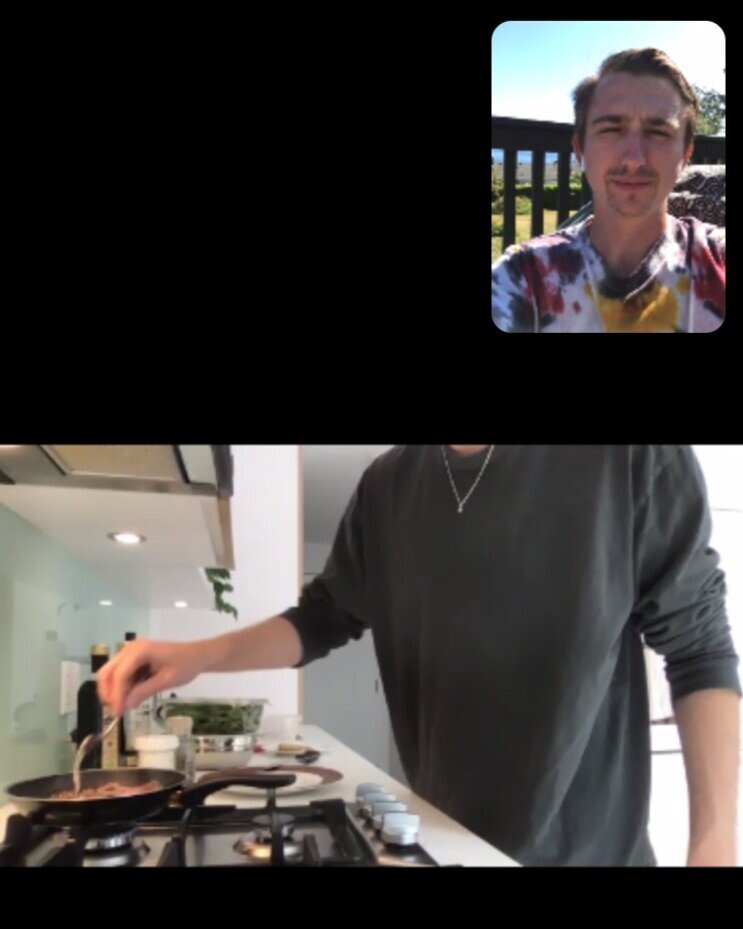 08.24 — Live streaming my coworker make bacon. Unofficial lunch and learn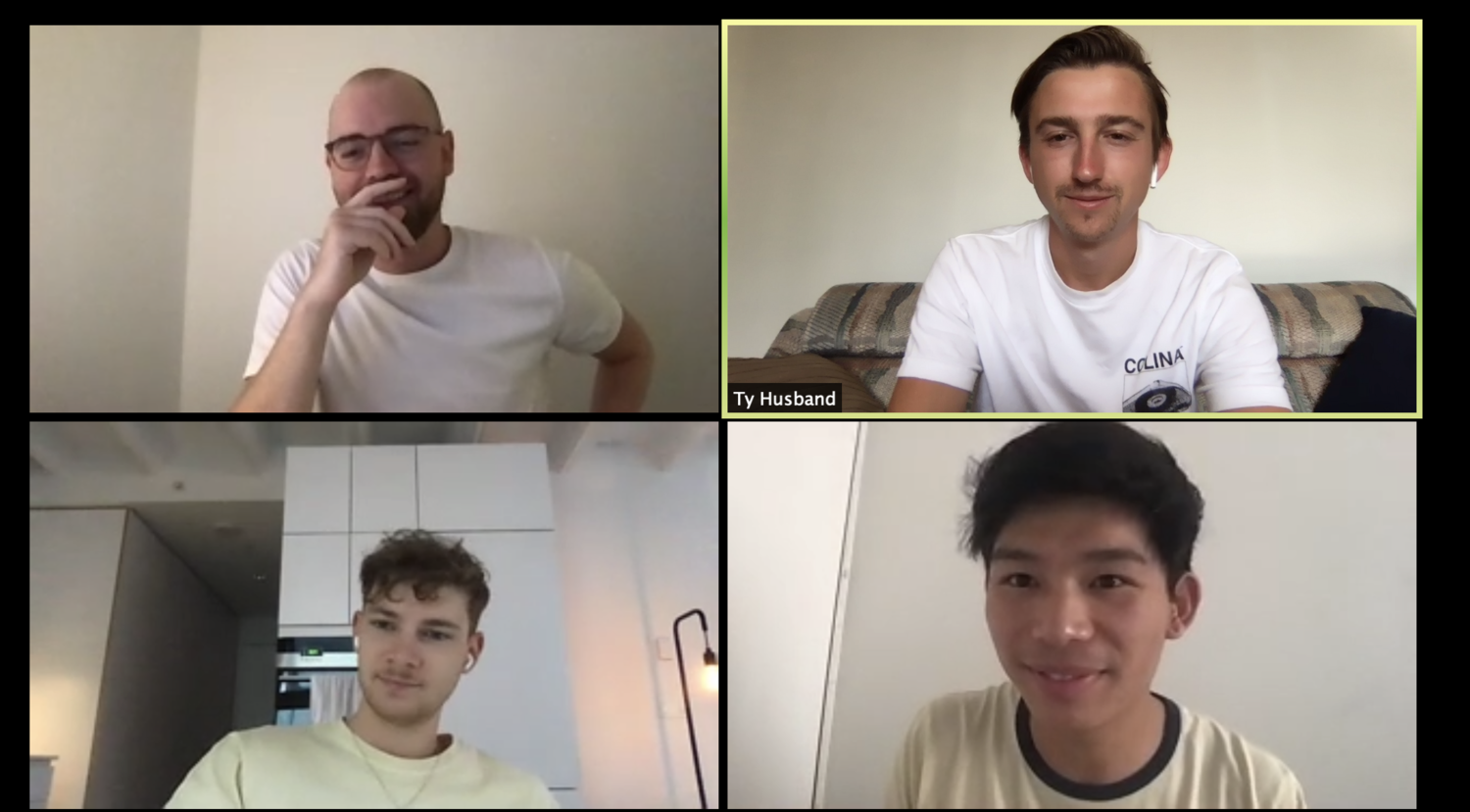 08.26 — Accidentally twinning with the design team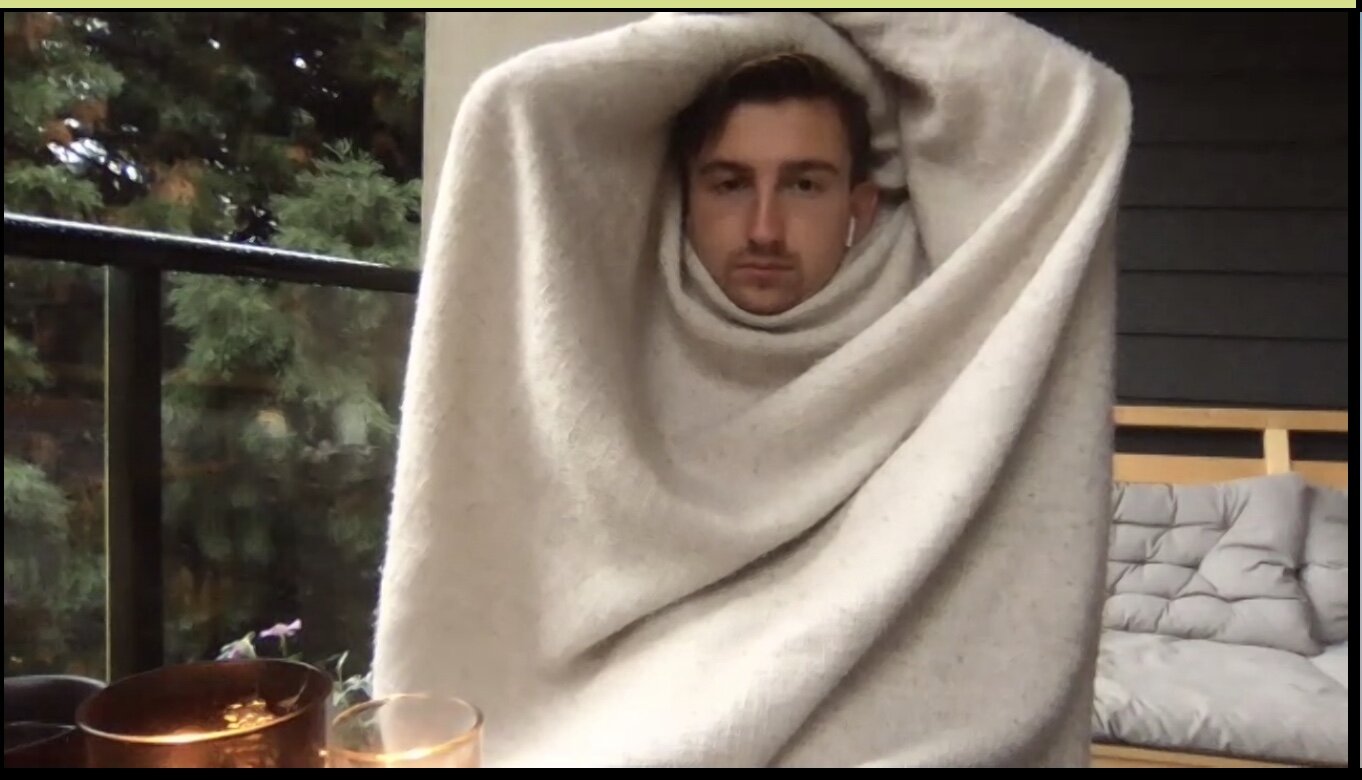 09.23 — Cold day at the office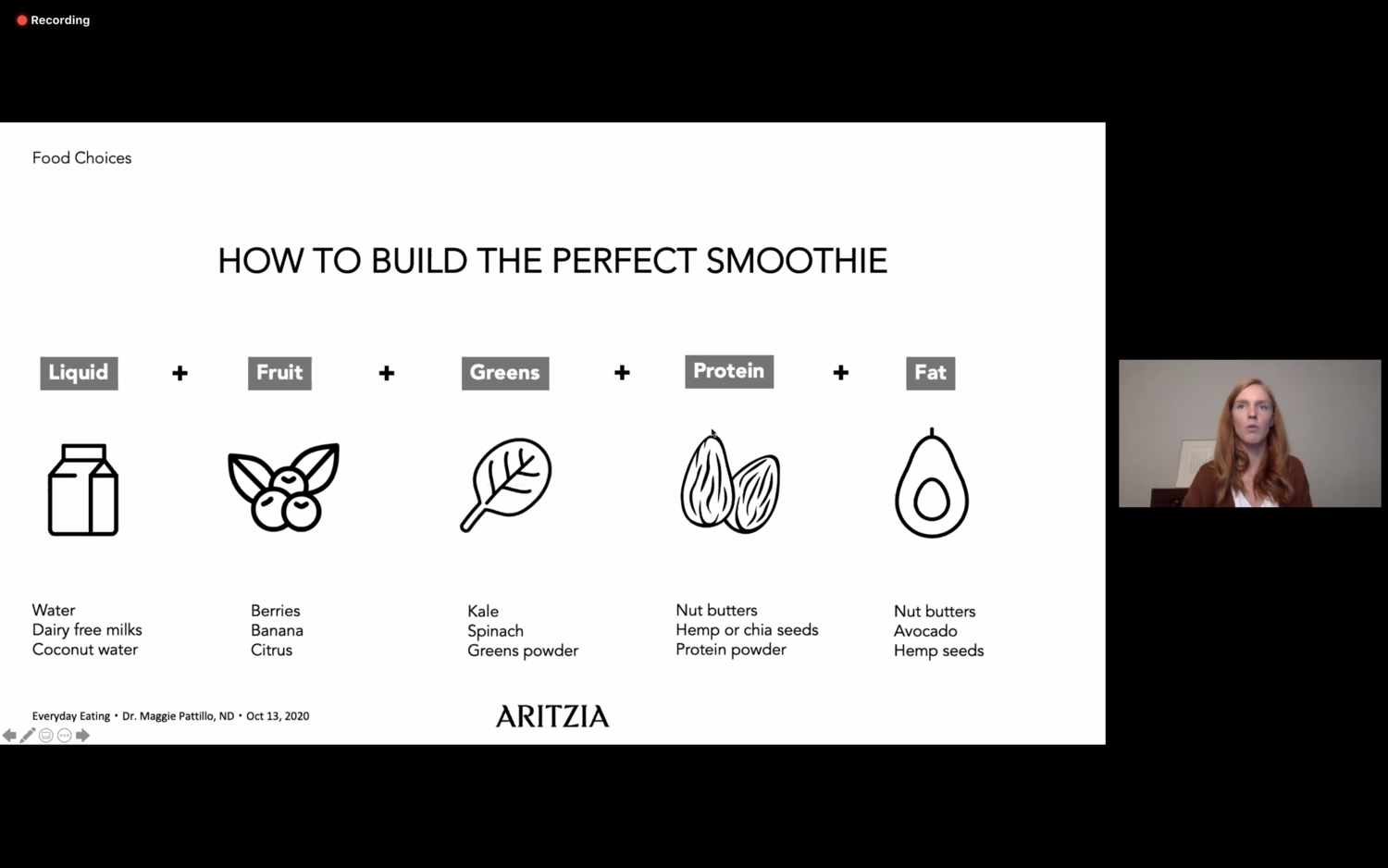 10.13 — Official lunch & Learn. This lady is teaching us about smoothie ratios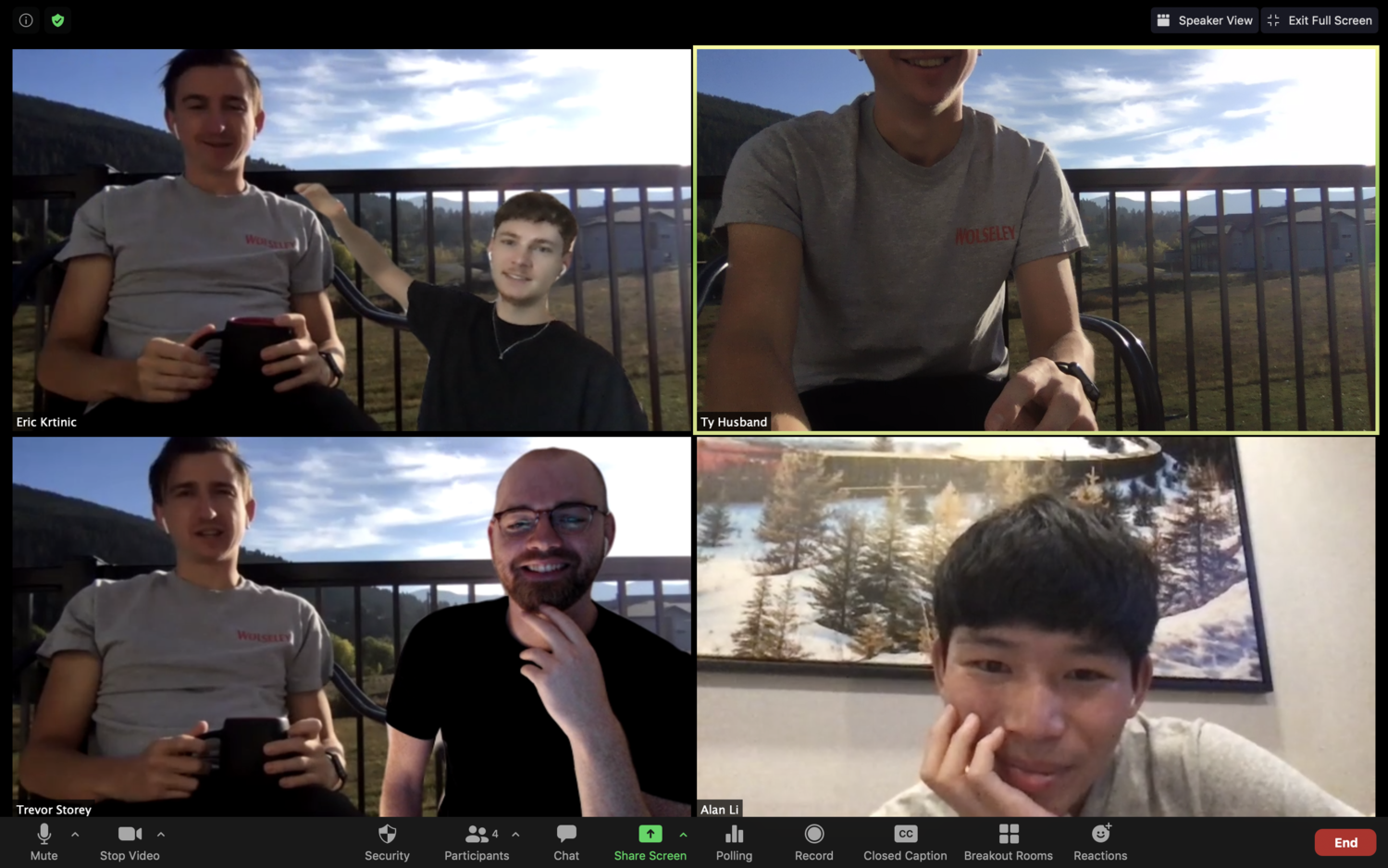 10.07 — Everyone realizing I am a great Zoom background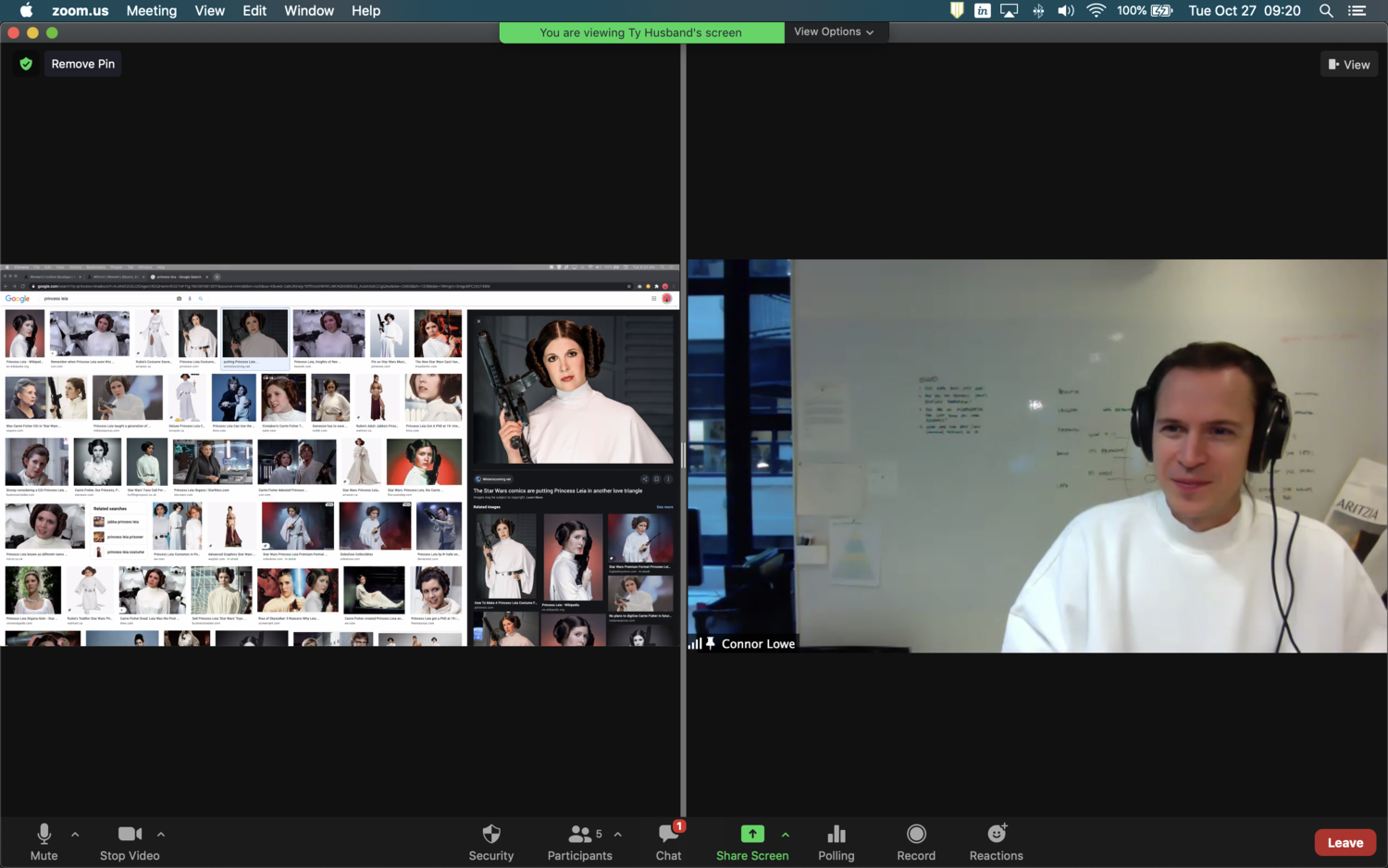 10.29 — The resemblance is out of this universe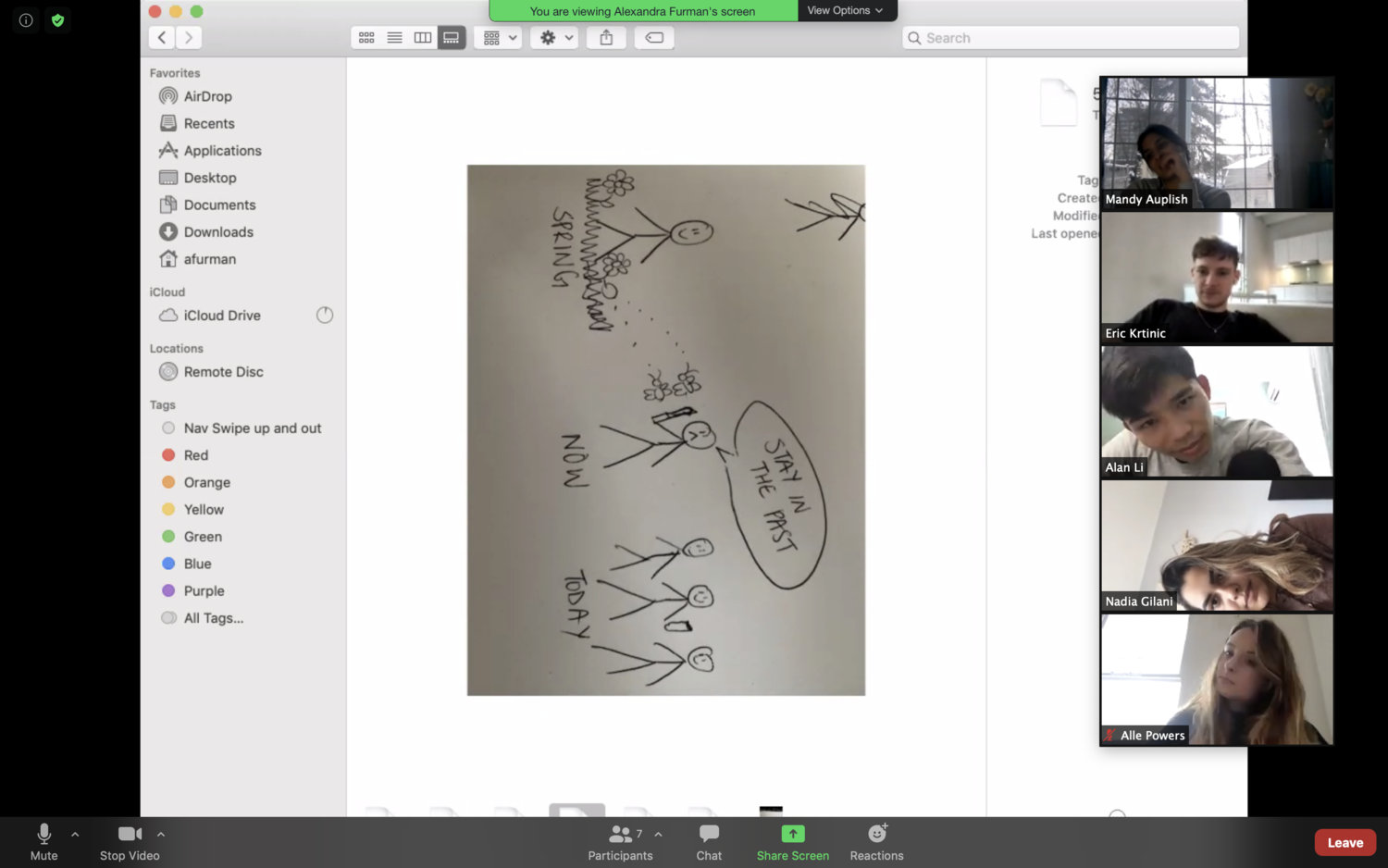 10.29 — Trying to sketch our 'feelings' in a team retrospective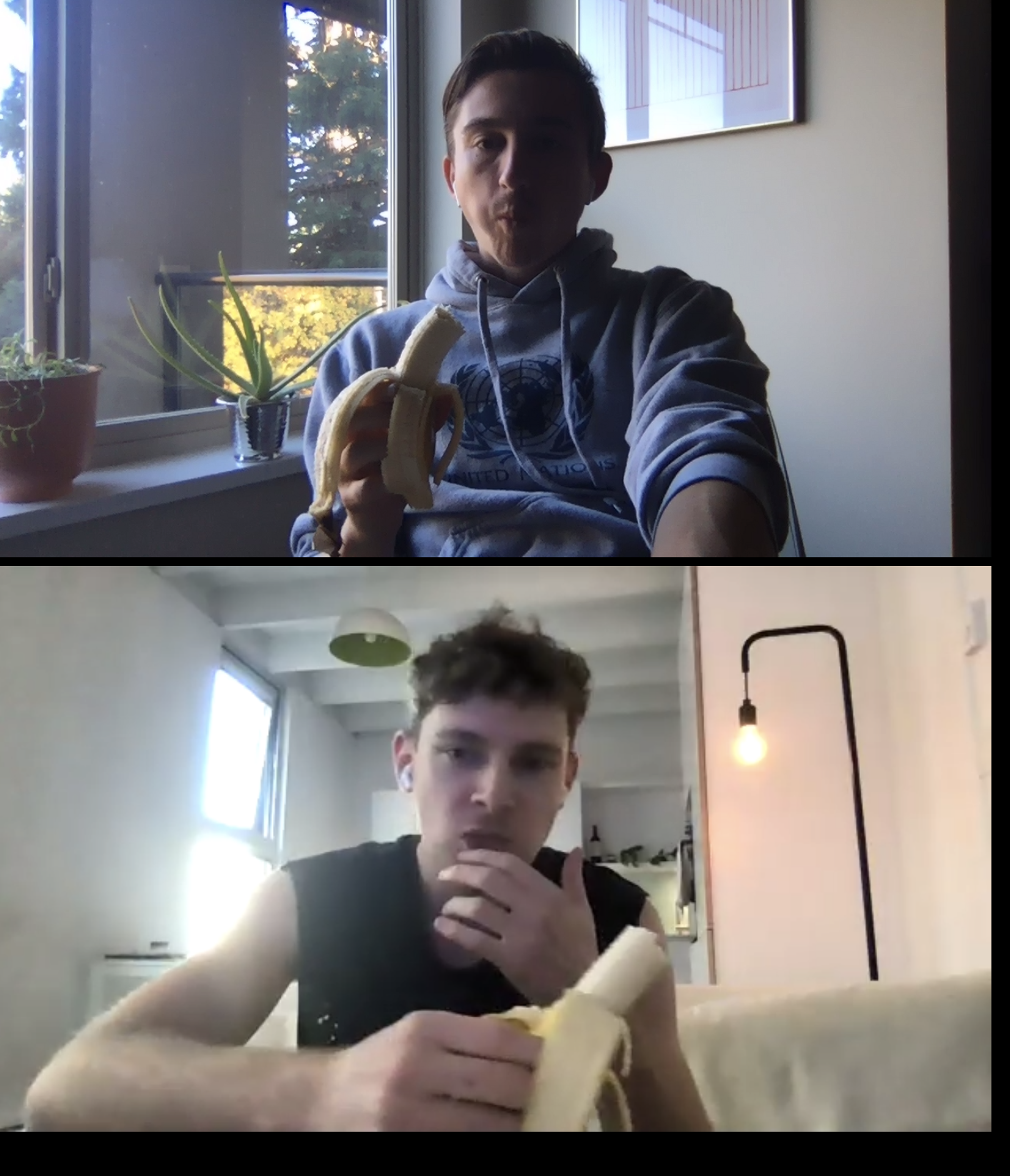 11.06 — Synergy 🍌🍌🍌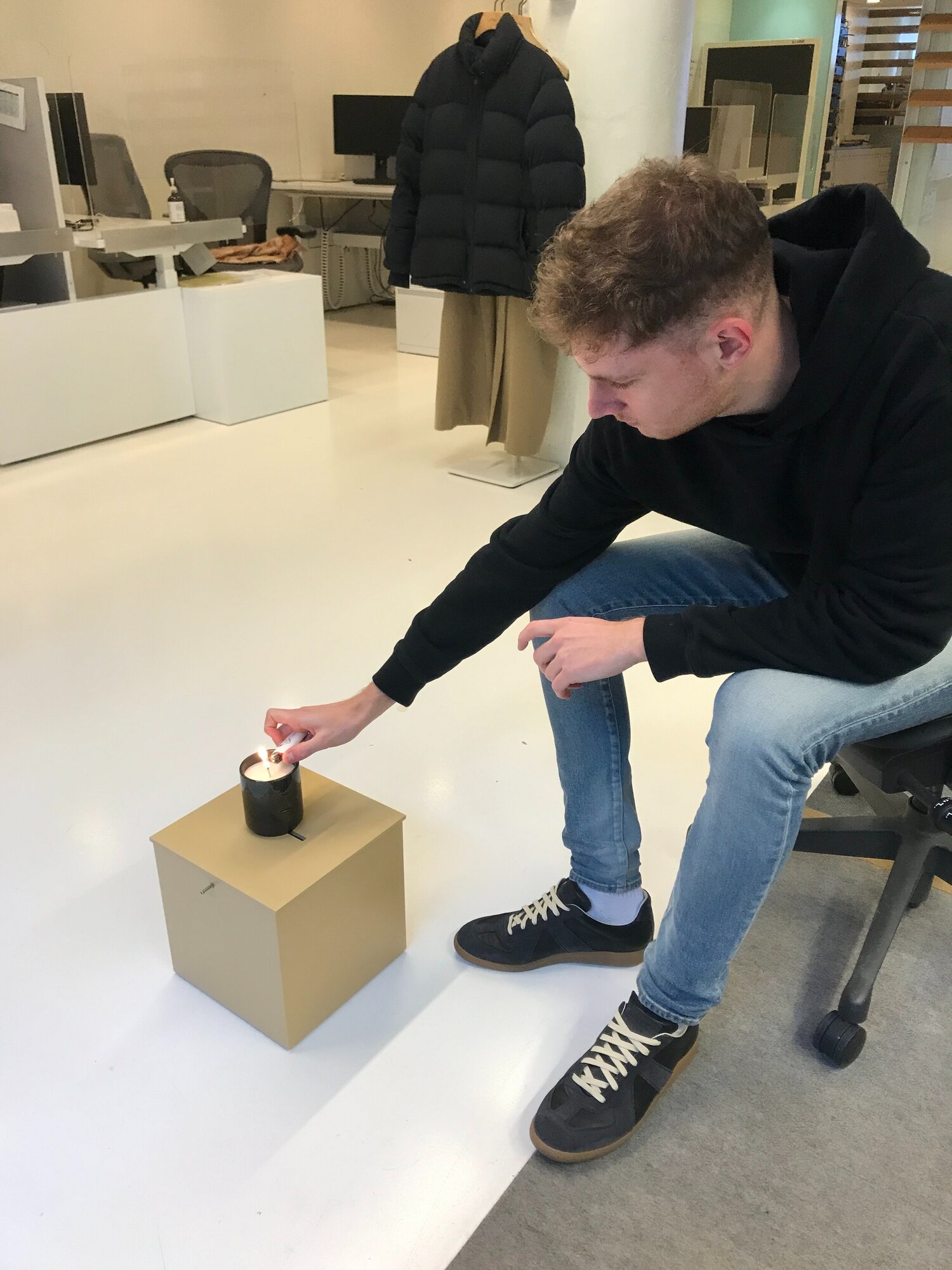 11.09 — Field trip to the office for the day. We had a seance with a Byredo candle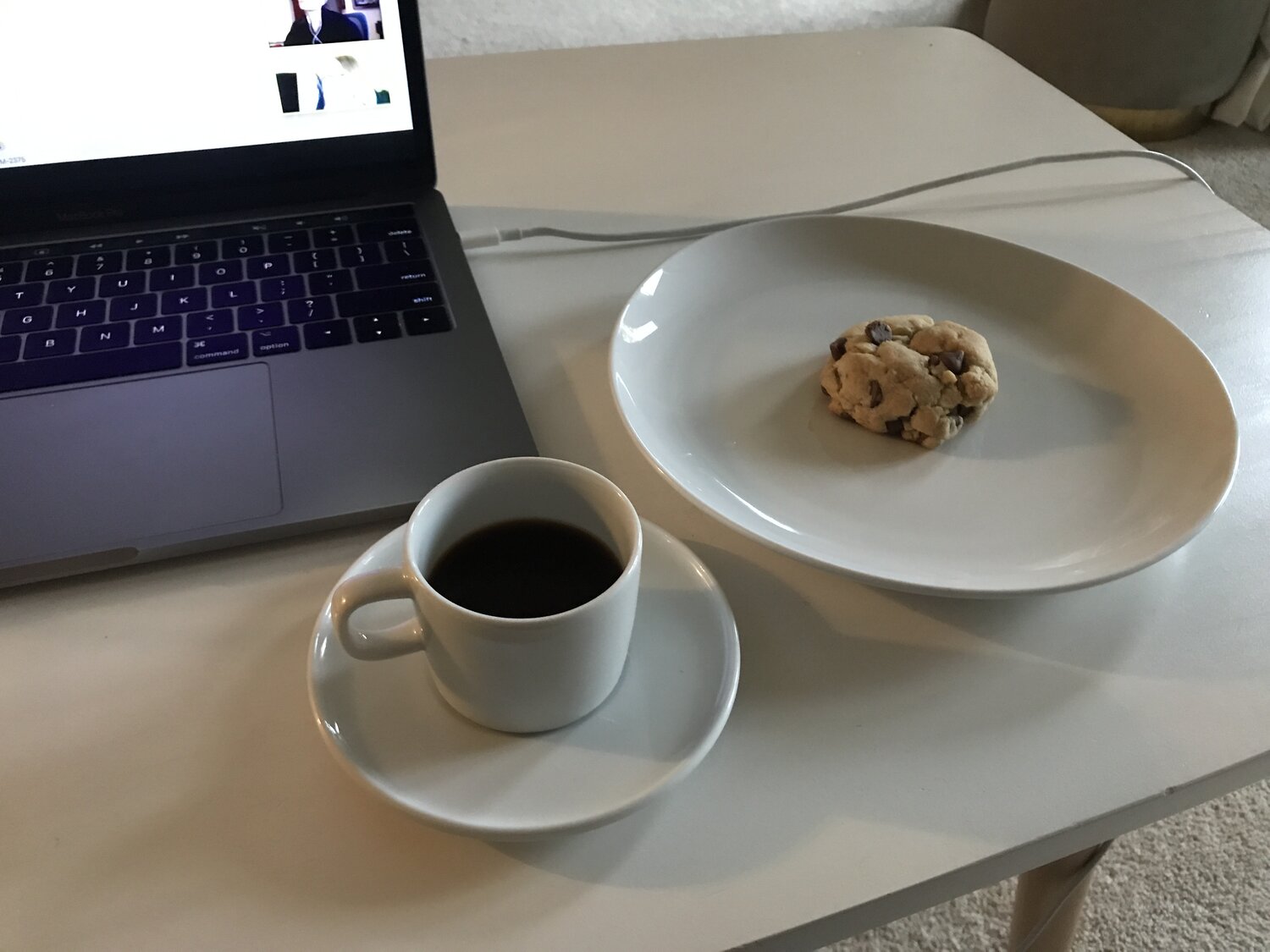 11.12 — It's a little late, but I finally started baking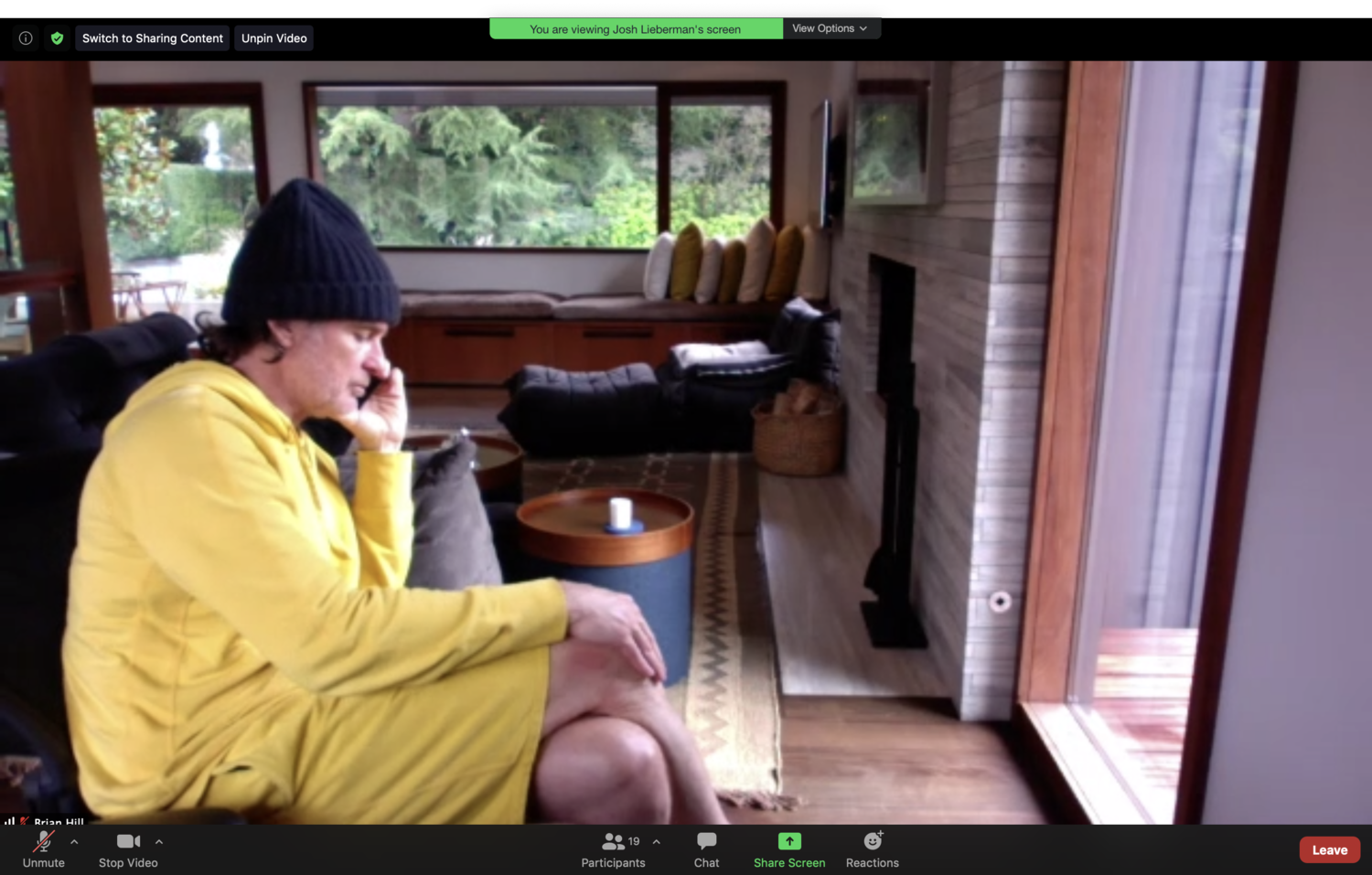 01.27 — Waiting for the CEO to finish a phone call so I can show him the pictures I drew :)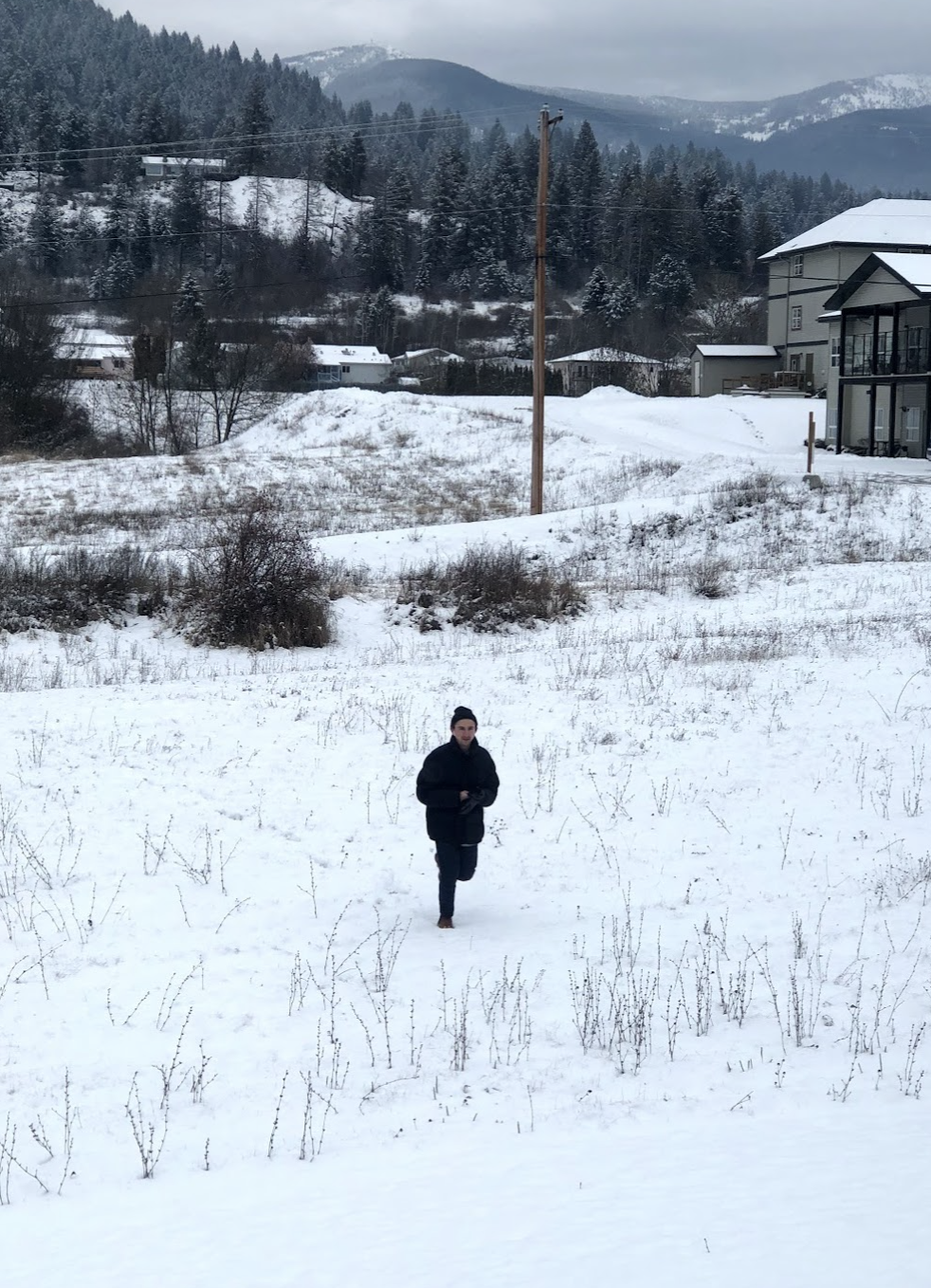 01.28 — Taking a Zoom call on my phone in a field 😂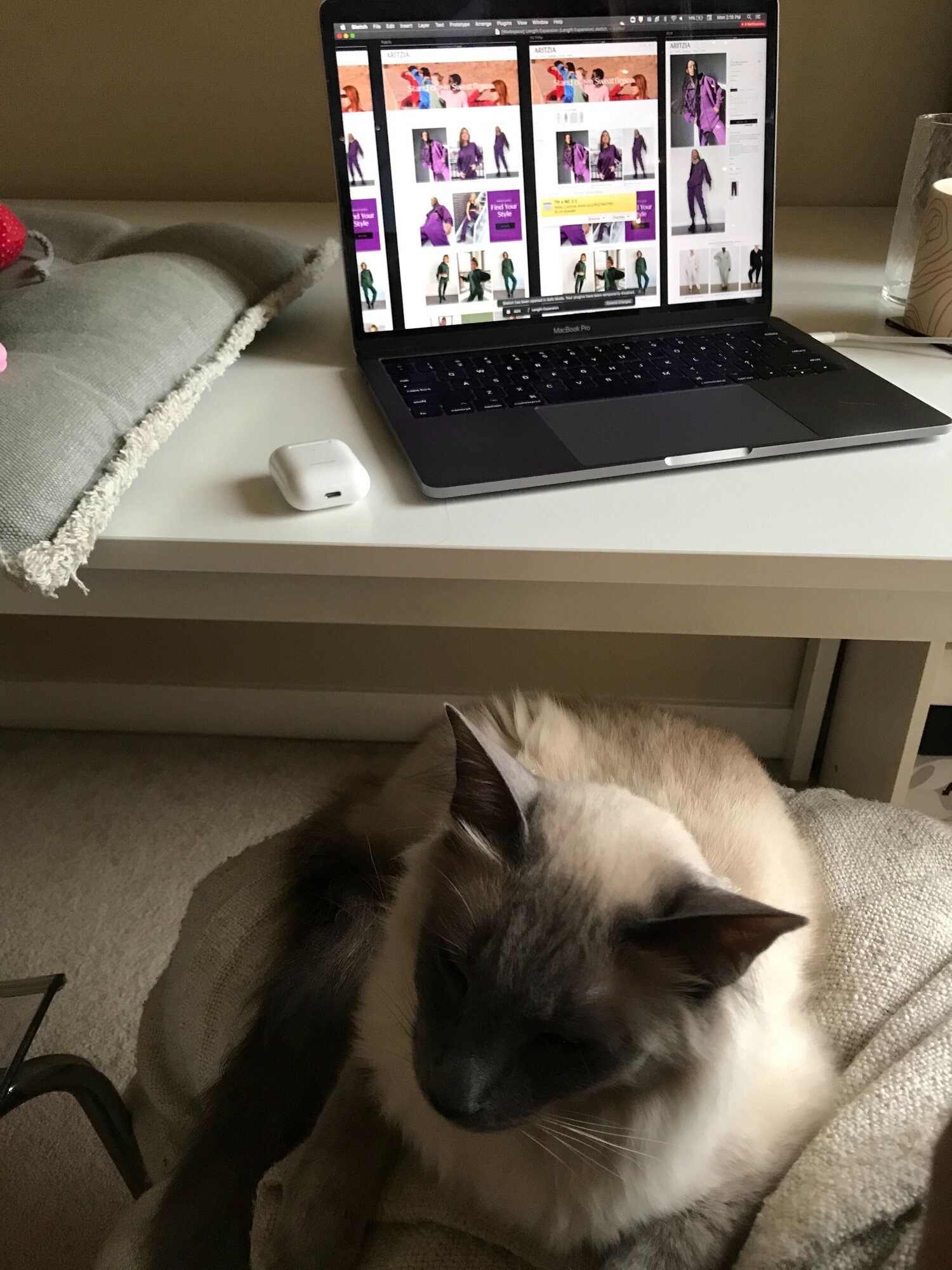 02.01 — Cat sitting. This little fella's name is Aspen 😻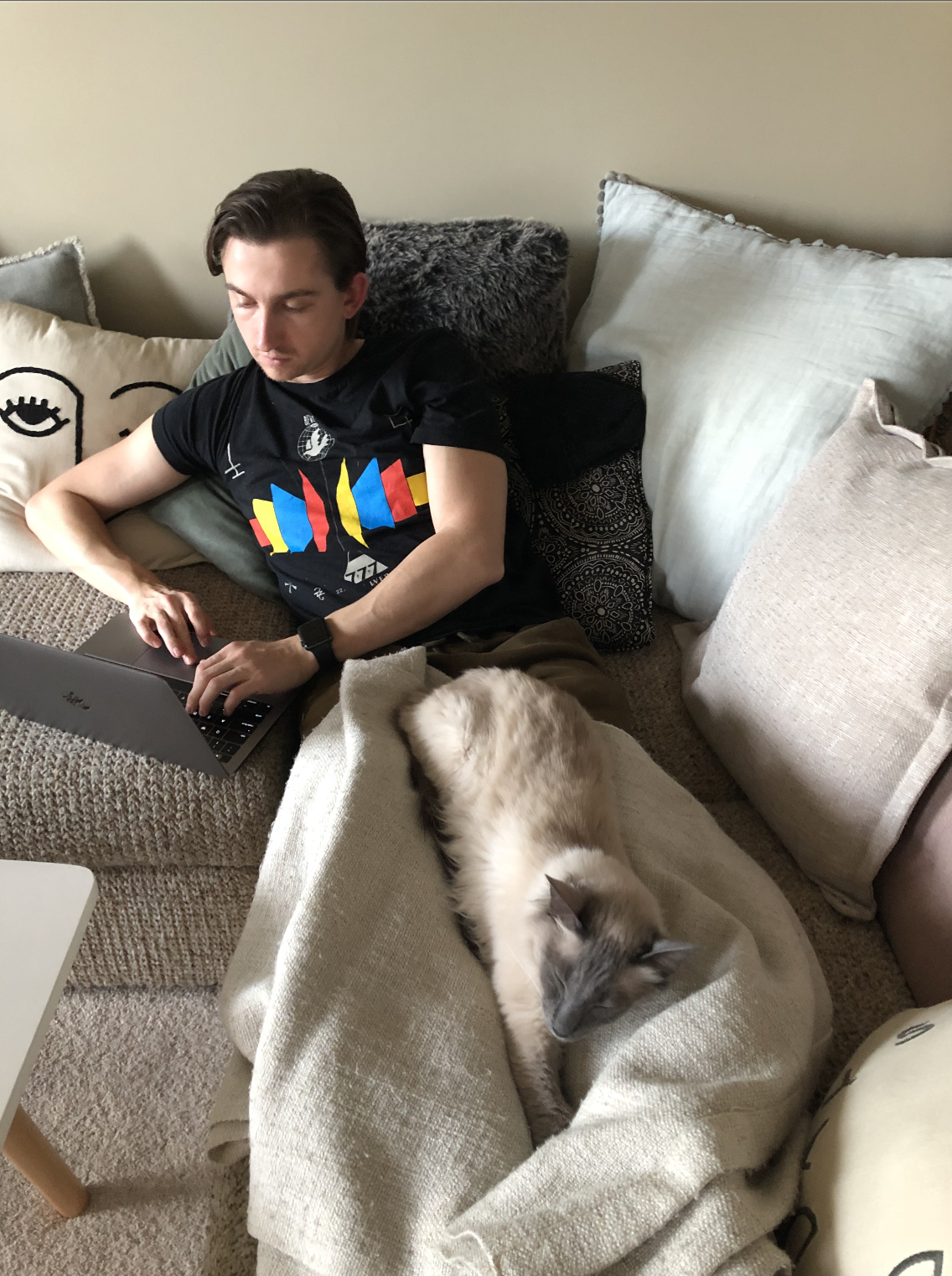 02.11 — Hard to work when your coworker is asleep on the job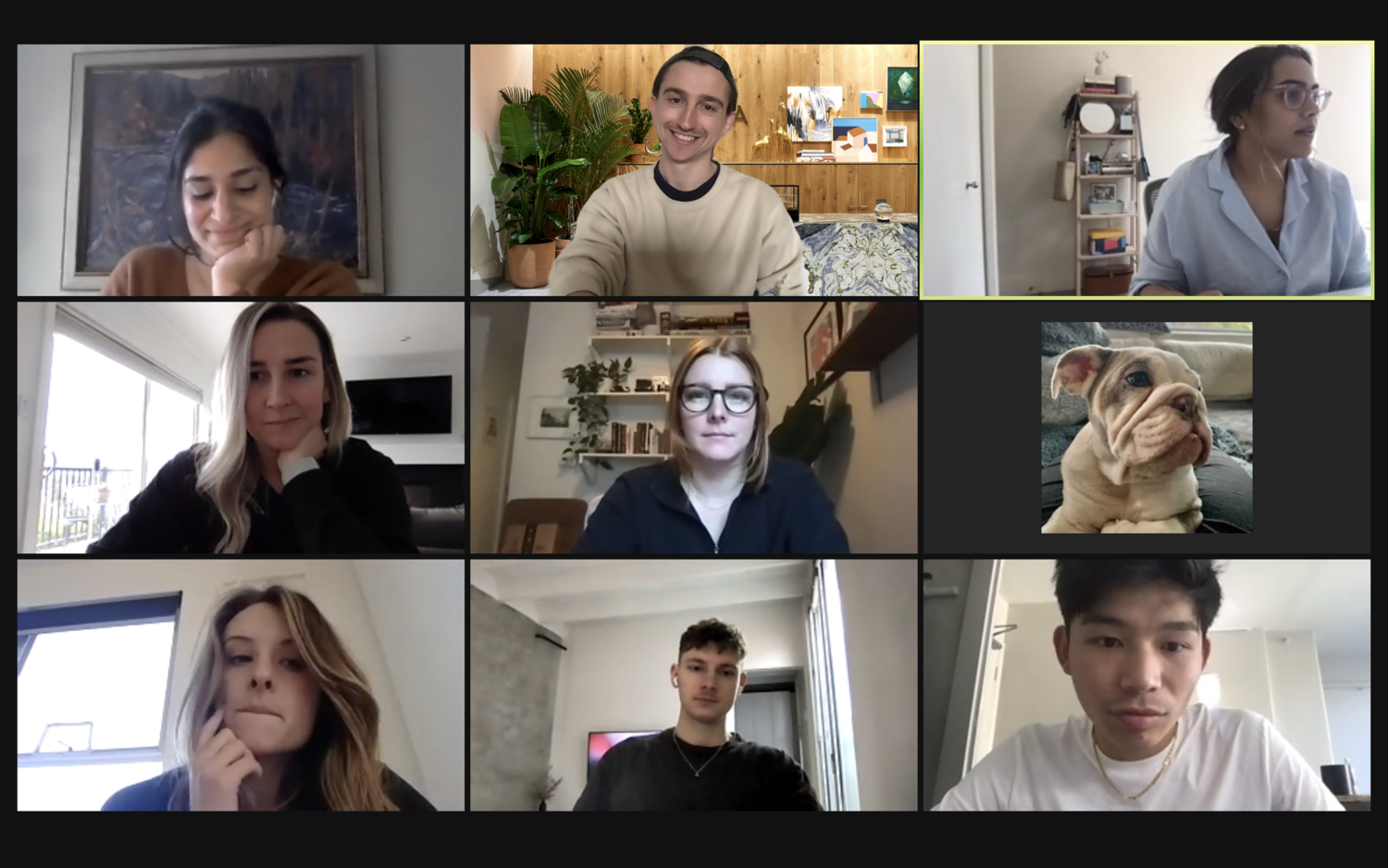 02.12 — The seldom seen 3x3 grid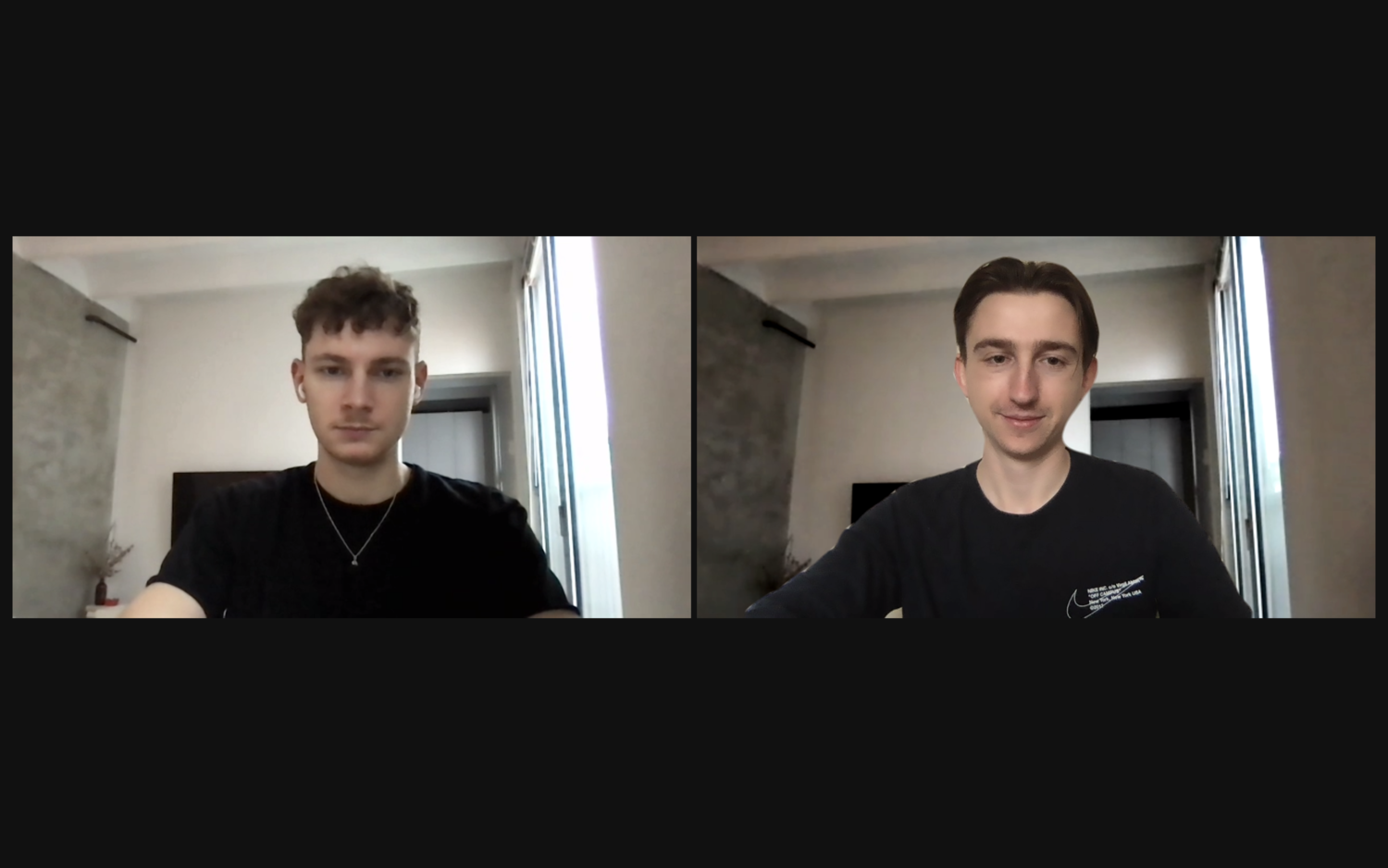 02.19 — Team uniform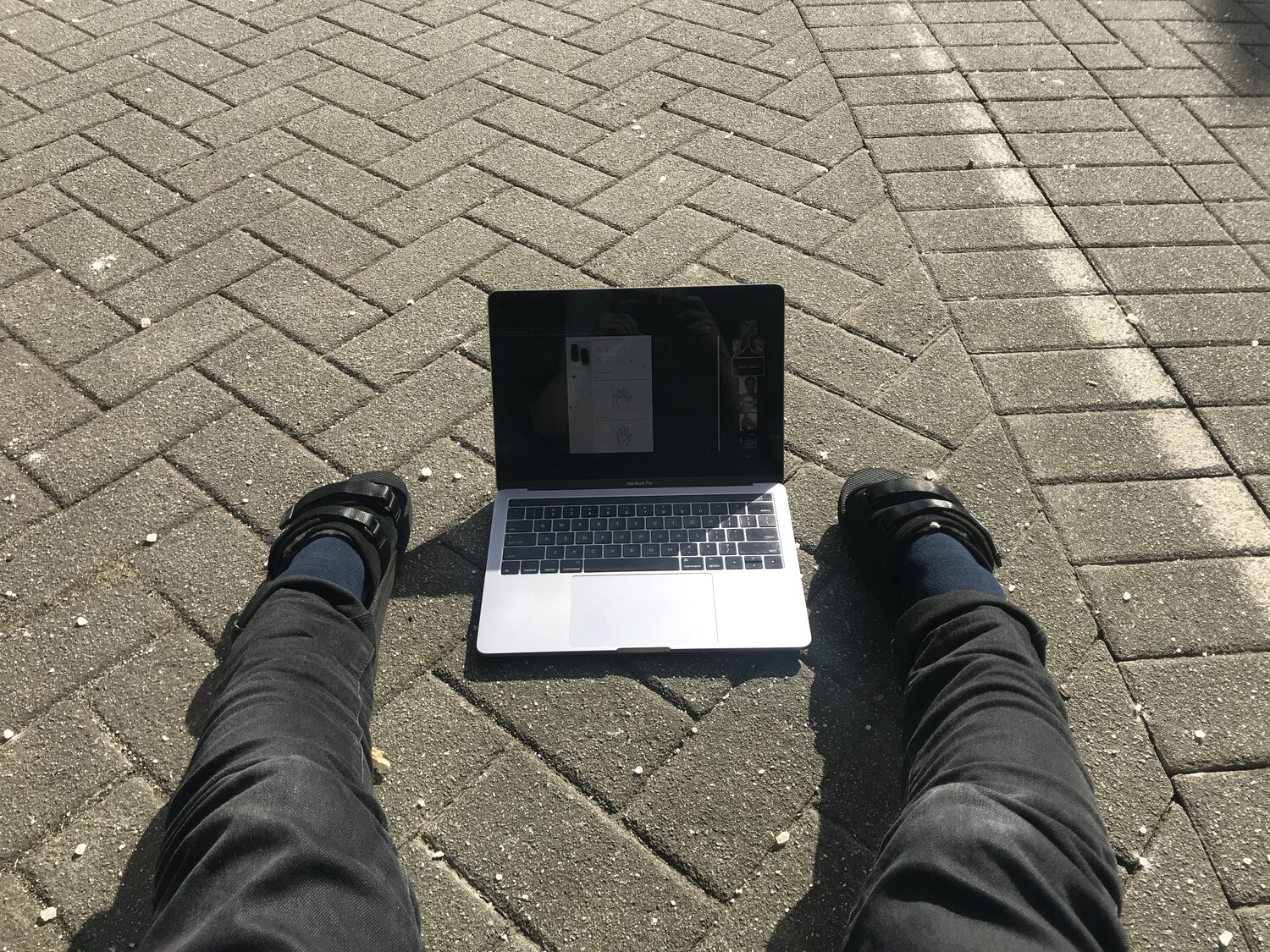 03.11. Working almost a year from home. First day of warm sun, so I'm back outside for my meetings ☀️