SFU
Bachelor of Arts
2011 — 2016
Alongside technical skills, my education taught me a strategic, insightful, user-centered approach to design. A few highlights from my degree are shown below.
ItaliaDesign Field School
In 2016, I participated in an annual design and research project that took place throughout Italy. My team conducted interviews with 19 designers and architects about their practice, then generated 70 short films and a web experience to share the insights we gained with the global design community.
Interviews included Nike, frog, R/GA, Alessi, Moleskine, and Studio Fuksas. I operated cameras, conducted interviews, performed sound production, and edited films. I also played a leading role in the visual design and web design of the project.
The site and films were featured on various design publications. While it hasn't been updated since 2016, the site can still be accessed at 2016.sfuitaliadesign.com
Immersive Environments
Glimmer is an interactive installation that takes participants into a surreal, dreamlike world with reactive visuals and sounds. It is a meditative and tranquil experience where people can discover and play with glowing creatures and colourful orbs.
Beyond idea conception, my contribution to the installation was software development and art direction. I hacked an Xbox Kinect and used Processing and a projector to build the experience. It improved my ability to code with java, and my understanding of tangible interactive experiences.
Participants generally responded positively to the experience, with the average session lasting 6-7 minutes. For a more in-depth experience, check out this video.
y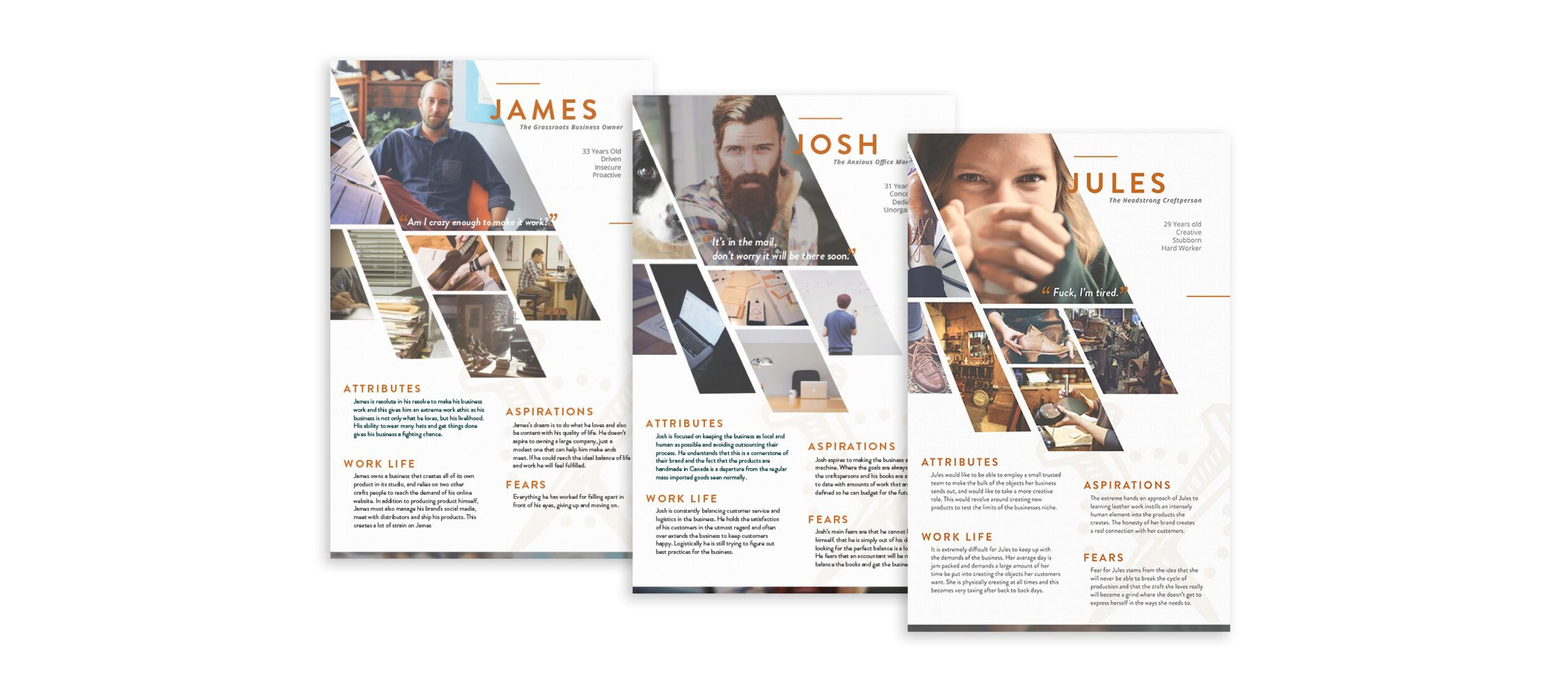 Empathetic Research
Over 10 weeks, I conducted an ethnographic research project alongside Love Jules Leather, a Vancouver-based shoemaking company. The objective of the project was to intimately understand the people behind the business in order to uncover ways to improve their business and life.
I instigated participatory workshops, cultural probes, ethnographic sessions, and client interviews, then generated storyboards, personas and mockups to capture the insights generated. The research process was the bulk of the project, leading to an incredibly deep and nuanced understanding of the client
Ultimately, the biggest problem facing our shoemakers was that they needed to organize an overwhelming amount of work and to foster a better work/life balance. We were able to support these needs by constructing a custom shelving unit for footwear that also functioned as a separating wall between their work and living space. We laser cut MDF to form the shelving pieces.
The project was nominated for display at Simon Fraser University's 50th Anniversary Open House. It received incredibly high praise from faculty and peers, including the course instructor who declared it the best he had ever seen. The project taught me that good, user-centric design doesn't have to be made for a phone screen.